Want to earn money for bringing new members to GamerDating?

Become an affiliate
We're gamers and we made GamerDating to bring gamers together. It's our dream, but we don't just want to make a living from it – we want to support fellow gamers in reaching their dreams too. Through our Affiliate Partnerships, you can play cupid, earn some money and help your fans find someone to love them both in game and out.
How does the GamerDating Affiliate program work?
Affiliate Partners can direct users to GamerDating through banners or text links on their websites, videos, streams, blogs or social media pages.
When someone clicks your Affiliate link, they're tagged as coming from you, your site or your content. When they purchase a subscription, we give you at least a 20% share of the sale (depending on your audience demographics).
We provide you with easy-to-use tools to set up, manage and monitor your links.
You will receive payment on a regular monthly schedule.
You'll earn 20% for each new customer who signs up for any subscription.
You'll be promoted and featured in front of our growing membership base.
When we promote you, it will be with your tracked link, bringing you more views and more money. When a member pays for a subscription you will receive a 20% payout (again, depending on audience demographics).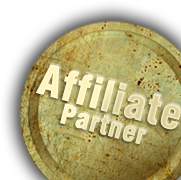 How do I join and become a GamerDating Affiliate?
We invite anyone with a website or original content to apply to become an Affiliate. It's easy, and we have no minimum traffic requirements. We only need to ensure that your content fits our community standards (basically, don't be a troll).
All it takes is one simple step to apply. Click the button below...

Become an affiliate