MapleStory 2 celebrates 1 million players
Posted By:
GamerDating Team - October 19, 2018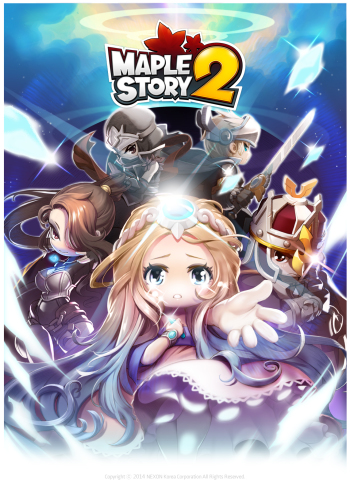 MapleStory 2 announces a celeberation event for it's first 1 million players.
MapleStory 2 is a party style MMO, complete with customisation, world building, grind and ARPG style combat.
Featuring cutesy graphics and avatars, MapleStory 2 claims to offer an MMO Adventure merging a blend of action, design, creativity and all access fun. While it may not be appealing to the most hardcore of fans, the game does offer a bit of charm. It has a bunch of classes or "Jobs" which offer you the standard mage, warrior, bezerker, priest and even a gunner and more.
MapleStory 2 is free to play, via the Nexon Launcher, create your character and get straight in. Check out the trailer below:
Million Player Celebration
The 1,000,000 player celeberationis offering a week-long "Double Dungeon Drop" event allowing two loot rolls for completed dungeons, plus style crates and merets for top level characters.
Double Dungeon Drop: Get two rolls on the loot table with every Normal Adventure Dungeon you complete!

Event applies to all levels and in all Normal Adventure Dungeons. Get geared for Hard Adventure Dungeons twice as fast!

Saturday Giveaway: 1x Style Crate for players that have reached max level!
Sunday Giveaway: 500 Red Merets for players that have reached max level!

Must be Level 60 to receive giveaway rewards
Red Merets cannot normally be purchased
Red Merets can be spent on a variety of items, including a collection of outfits in the Red Meret Shop
Rewards cannot be sold or traded, but can be transferred to other characters on the same account via the in-game bank
Rewarded once per account
Do you play Maple Story 2?