Our August rewards for you
Posted By: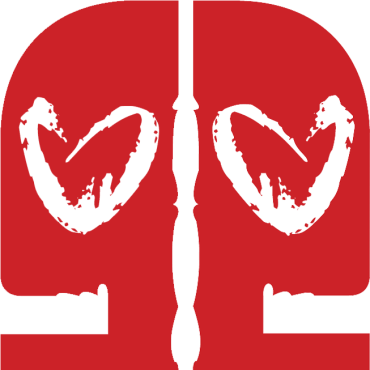 GamerDating Team - August 21, 2019
Starbound, Absolver, Bannermen, Battlefield V, GTA V and now Nintendo eShop Gift Cards!
It's that time again! Each week we add more new games that are available with your subscription. With every first subscription you get to select a game, gift cards or games to bundle with your premium access. This month we've added even more games, restocked some popular choices and added over ten new options available for you!
We offer 2 or 4-month subscriptions which allow you to read messages and send messages to any user, and allows those free users to read and respond to your premium messages. At the same time we throw in a game to say thanks and allow you to play some releases past and present while finding your player 2 <3
Of course, you can also opt to subscribe without a game and get access to GamerDating and your potential player 2's too.

This month we've got some cracking new games, but first up we are now offering Nintendo eShop GIft Cards alongside our Steam, Xbox and PSN cards.
Nintendo eShop Gift Cards
This month we have been able to offer you gift codes to redeem in the US Gift Shop for your Nintendo eShop account, both $10 and $20 gift cards to redeem with your first subscription to GamerDating and allow you to pick up that desirable Switch game from the eShop.
Starbound
In Starbound, you create your own story - there's no wrong way to play. As a 2D platformer you can move from planet to planet, building, mining, fighting, exploring. You may choose to save the universe from the forces that destroyed your home, uncovering greater galactic mysteries in the process, or you may wish to forego a heroic journey entirely in favor of colonizing uncharted planets.
Starbound offers a huge multiplayer option, and the option for endless mods.
We are offering Starbound with our silver package.
Absolver
Absolver is an online multiplayer combat game where players are placed behind the mask of a Prospect under control of the Guides, the new rulers of the fallen Adal Empire, who will determine your worth in joining their elite corps of Absolvers.
Absolver features a fluid real time combat, 3D style and allows a huge range of development to create your own style. One of the best times was when I developed a style to replicate wing chun :D
Absolver is available with a silver package.
Bannermen
Take on the role of a fallen lord on his journey back to become one of the mightiest in the realm. Make your banner strike fear into your opponents and challenge the multiplayer ladder in action packed skirmishes. Bannermenis a real-time strategy (RTS) game, with a strong focus on individual unit control as well as map control. With the complexity of chess, you must adapt and outsmart the enemy in real time while gathering intel through scouting. Every encounter is critical.
You can get Bannermen in a silver package.
Battlefield V
Offering with our gold package is Battlefield V which has recently have the Chapter 4 release!
Battlefield V is a first-person shooter video game developed by EA DICE and published by Electronic Arts. Battlefield V is the sixteenth instalment in the Battlefield series. This battlefield does not have any passes or paid DLC. You get ALL content, so picking this up now with a gold package will leave you at the same level as all other players!
As one of the best FPS experiences around, BFV is a sure quality pick up.
Grand Theft Auto V
Grand Theft Auto V offers a fantastic story featuring three different characters. A story worth a hundred gold packages.
In addition to the story, GTAV has a growing and fantastic online experience with its standard vanilla GTA Online interactions, and a growing a ever popular modded scene.
Its a grea time to jump into GTAV and you can grab this with our gold package.
Check out our entire list of new games added and available this month. New games listed in bold:
Silver (2 Month)
Nintendo eShop $10 USD GIft Card
Starbound
>observer_
Absolver
Bannermen
Beholder
Blitzkrieg 3
Book of Demons
Dishonored 2
Homeworld Remastered Collection
Homeworld: Deserts of Kharak
Beholder 2
L.A. Noire (Complete Edition)
Life is Feudal: Your Own
Psychonauts
Regions of Ruin
The Sims 4
Xbox Live $10 USD Gift Card - USA
Playstation Plus PSN $10 USD Gift Card - USA
Age of Empires II HD
Borderlands 2 (GOTY)
XCOM: Enemy Unknown
Batman: Arkham Knight
Satellite Reign
XCOM: Enemy Unknown (Complete Edition)
The Bureau: XCOM Declassified
Empire: Total War Collection
Human: Fall Flat
Victor Vran
Recruits
Legends of Eisenwald
Infested Planet
Waking Mars
Ziggurat
Commandos Pack
Orcs Must Die!
Magicka
F.E.A.R. (Platinum Edition)
Overlord II
Soma
Gold (4 months)
Nintendo eShop $20 USD Gift Card
Grand Theft Auto V GTA 5
Imperator: Rome
Battlefield 5 (ENG/PL)
Risk of Rain 2 (incl. Early Access)
Playstation Plus PSN $20 USD Gift Card - USA
Steam $20 USD Gift Card - USA
Planet Coaster
Stardew Valley
Monster Hunter: World
Darkest Dungeon
Civilization 6: Rise and Fall
Prison Architect
Kerbal Space Program
Star Wars: Battlefront II
Rocket League
Warhammer: Vermintide 2
Car Mechanic Simulator 2018
SpellForce 3
Cossacks 3 Complete Experience
Hitman - The Full Experience
Post Scriptum (uncut)
We Happy Few
Agony
Assassin's Creed: Syndicate
Assassins Creed: Unity
Total War: Rome 2 (Spartan Edition)
Grim Dawn
Fallout 4
BattleTech
Jurassic World Evolution
Sniper: Ghost Warrior Trilogy
Tyranny (Overlord Edition)
War for the Overworld
Check in weekly as we update games available, and remember first come, first served.
Happy Gaming!