Total War: Warhammer 2 - The Curse of the Vampire Coast DLC
Posted By:
GamerDating Team - October 04, 2018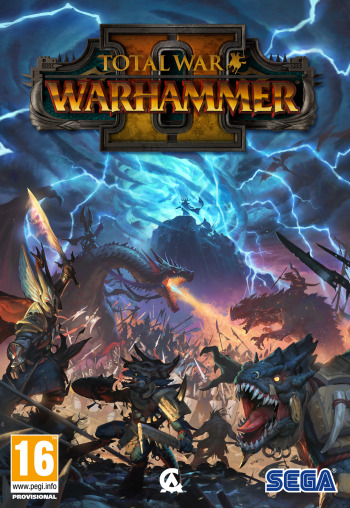 The Curse of the Vampire Coast, the next DLC to Total War Warhammer 2 is set to be released on the 8th November.
Total War: Warhammer 2 - The Curse of the Vampire Coast DLC will be playable in both the Eye of the Vortex and Mortal Empire campaigns.
It will introduce 4 new legendary Lords, including our boi lord Luthor Harkon.
In addition, a new lore, Lore of the Deep will bring us new magic, probably with pirate music, krakens and other splishy splashy undeath.
Of course an undead pirate themed DLC would be nothing without new units, such as towering constructs, ghastly pincered sea-beasts, ghoulish horrors and musket-wielding piratical zombie hordes in battle (just check out the trailer below)!
Finally new mechanics are introducing an awesome trove (hehe) of new features:
Treasure Maps: Find treasure maps and dig for booty
Ship Building: Upgrade each Legendary Lord's unique ship
Infamy: Rule the waves to become the most infamous pirate of all
Pirate Coves: Establish hidden enclaves in your enemies settlements
Fleet Offices: Reward your undead Admirals with positions of power to improve their loyalty
Pieces of Eight: Sail the seas to unlock eight new Regiments of Renown
"The erratic power of the Great Vortex has awoken Amanar, a vast and ancient Merwyrm. It terrorises the Vampire Coast, attacking ports on a whim and summoning colossal sea-storms in its wake. Each of the Legendary Lords seeks not to harness the power of the Vortex, but to locate and empower the fabled Star-Metal Harpoon – the only weapon capable of bending the beast to their will, and securing their reputation as the most infamous pirate lord on the high seas!"
But no, SADLY, no Naval battles will be introduced with this DLC (nor any future expansions) but they have integrated a new way to fight at sea with both ships disembarking on a nearby island to have mini battles. With this new feature they have created new island maps. Read more FAQ info here.
Check out the trailer, yarr harr mateys!