Frozen Flame – a Survival RPG that needs a little thawing out
Posted By: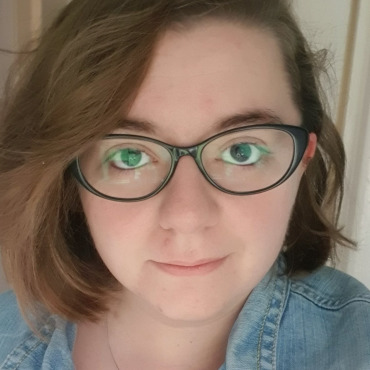 Elena Walker - December 12, 2022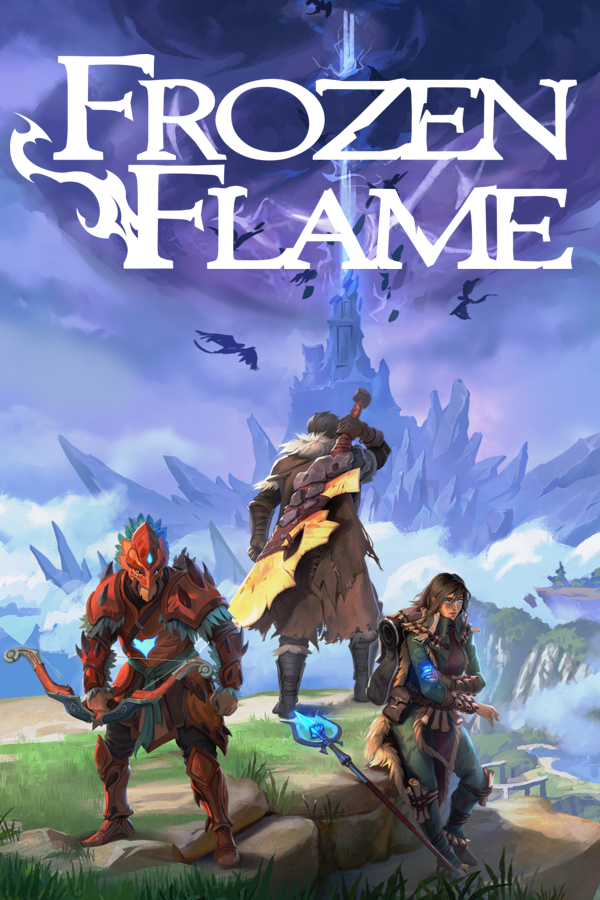 Frozen Flame is a multiplayer survival fantasy RPG, in a world once governed by Dragons and is now in the aftermath of what appears to be a post-apocalyptic world.
It was released in its Early Access form on the 25th of November by fresh-faced developers Dreamside Interactive.
I'll be honest – my first impression was that the game looked generic. The style was immediately reminiscent of the many aesthetic copycats of cartoony animation heralded by such games as Fortnite. But as I played there were elements I was pleasantly surprised by. And some… less so.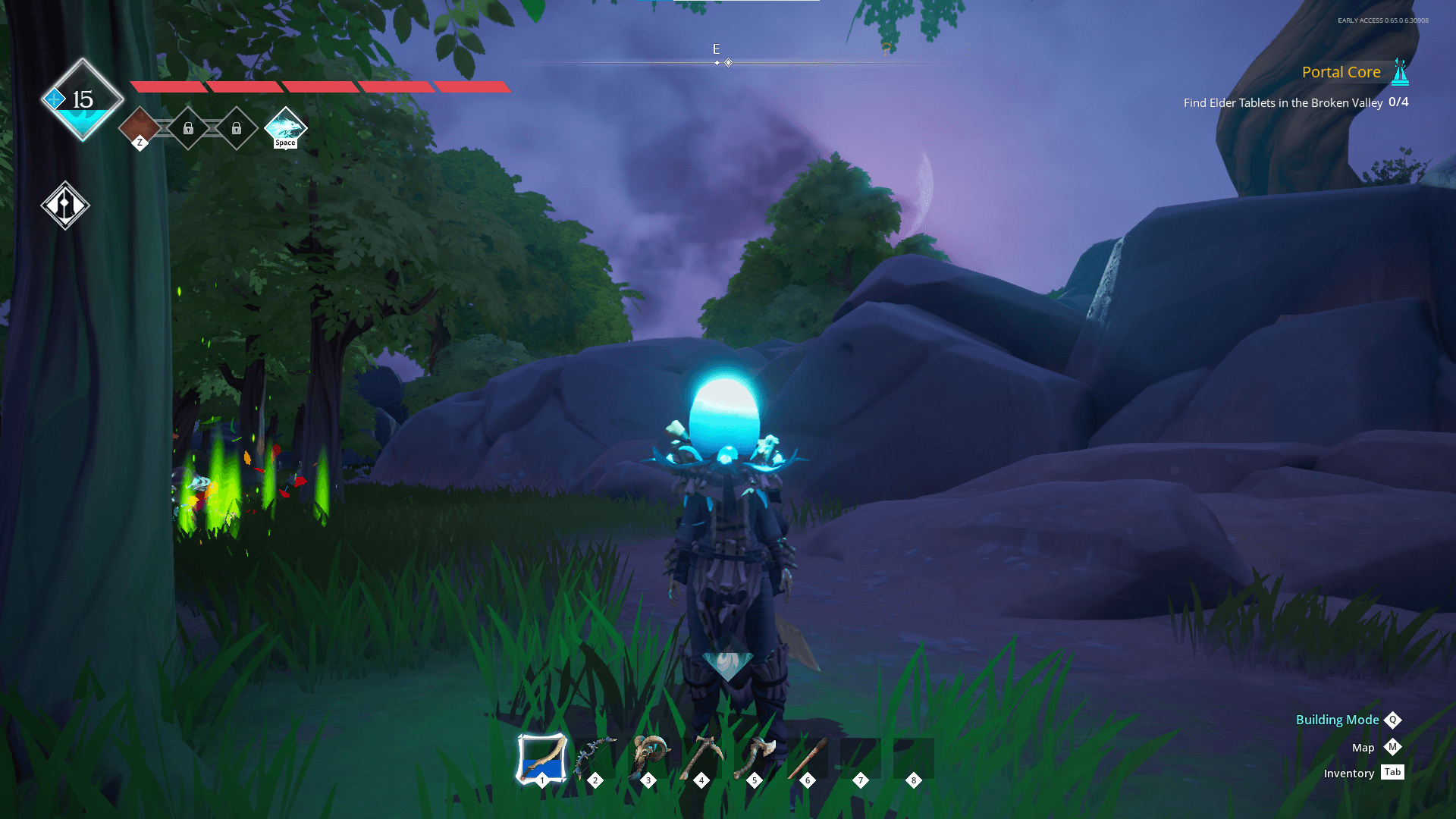 As you can see, it's a game that also takes itself very seriously.
Aesthetics
The initial previews of the game I spotted made me grimace. I'm not a huge fan of the overly bombastic colours and polygons that many video games produce, but here I was proven wrong.
While yes, it does clearly draw some inspiration from those areas it, most importantly, does them well. Many of the loading screens in the game show off the art designs of many of the various creatures and NPCs, and for good reason. They're great. They're unique, fit in with the rest of the environment that the world is meant to be in, and feel quite imposing when it comes to the larger enemies.
Unfortunately, there is currently little in the way of character creation or customisability in turns of cosmetics, but I have some hope that they *might* expand this in the future. I'd also argue on the female and male body options, especially with other video games increasingly giving more body-neutral options.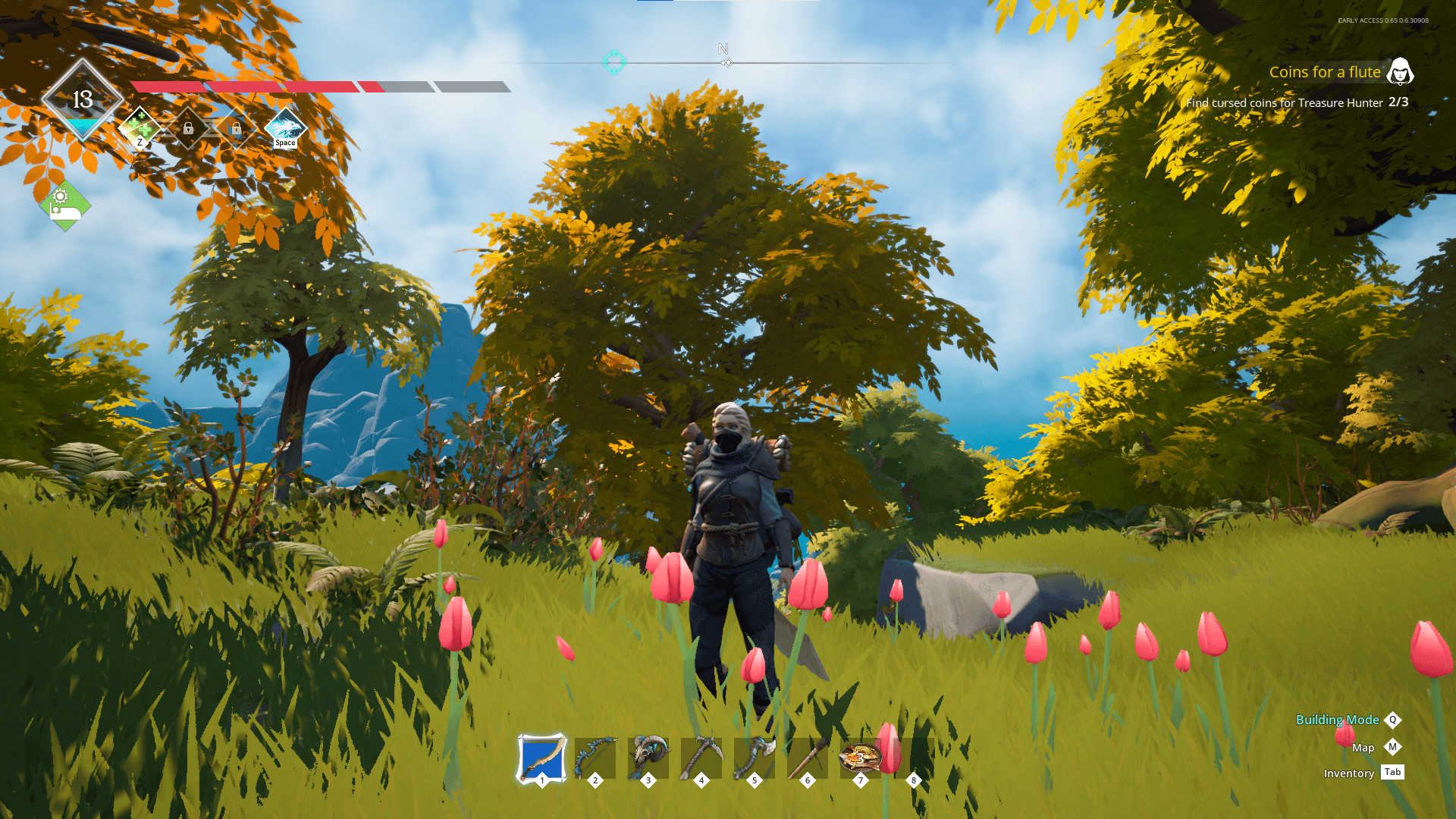 For some reason, I decided to channel my inner Elsa in this game.
For the most part, the rest of the game was well designed; the actual interface and menus felt nice to use, and items and weapons also have a clean design. Overall, I've been pleasantly surprised by how nice it is - I've never felt like the world is trying to blind me, or that I can't understand what I'm meant to be looking at.
Gameplay
Unfortunately, the tutorial feels long, to the point that I didn't know there was more to the game until I pushed past the first major boss. I also didn't find it particularly clear as to why I was meant to be saving the NPC from the end-of-prologue boss in the first place. And this is where the game largely drops the ball: the beginning of the game starts slow.
That being said, the more running around I did, the more caught up in the world and lore I found myself in - especially after forcing myself through the initial 'tutorial' island. Running into various NPCs with side quests gave insight into the lore and backstory of the world you've found yourself in. It unfortunately hasn't so far given me much insight behind the actual character I'm playing apart from some basic clues, but that may well be the point being so early in the game.
Over time I came to appreciate the worldbuilding, the humour and its Easter Eggs, such as the 'sword in the stone' you can stumble across early in the first few hours. But as someone who is orientated on narrative and story, I found it a bit lacklustre and possibly wouldn't have gotten through the first few hours if I was playing casually.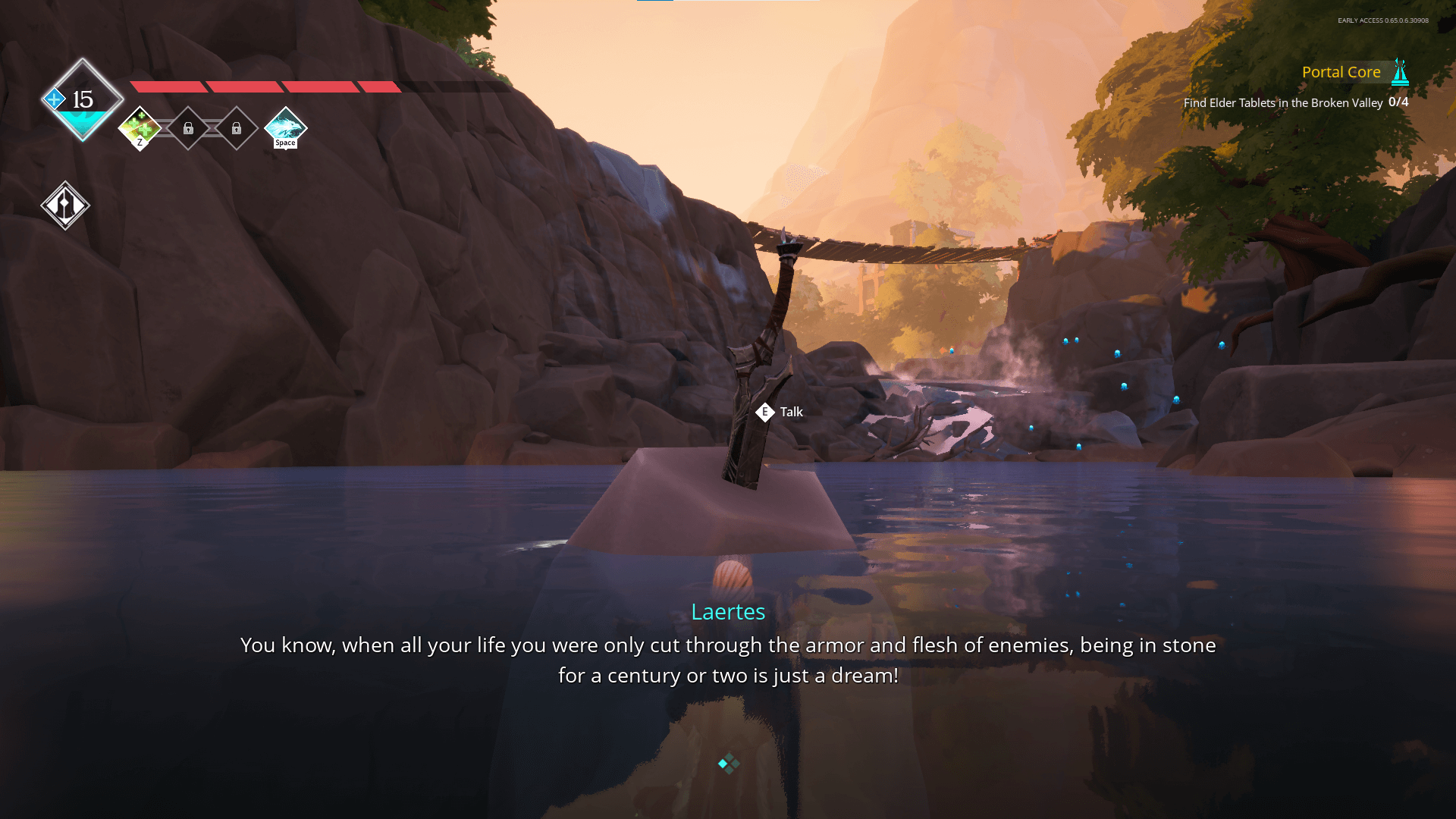 Another example of the game taking itself very seriously.
Innovation
The game does provide unique aspects, however. There were many moments during my playtime that reminded me of Valheim, another indie survival rpg that I'm very fond of - but despite the similarities in survival and crafting and multiplayer potential, Frozen Flame provides a unique high fantasy focus. And there's an effort to provide lore, with just enough of a hook to make me a little curious about the world, which unfortunately I only felt like biting a few hours in.
Let me introduce you to one of my favourite mechanics in the game, and not one I've really seen implemented in games of this genre though: Flight.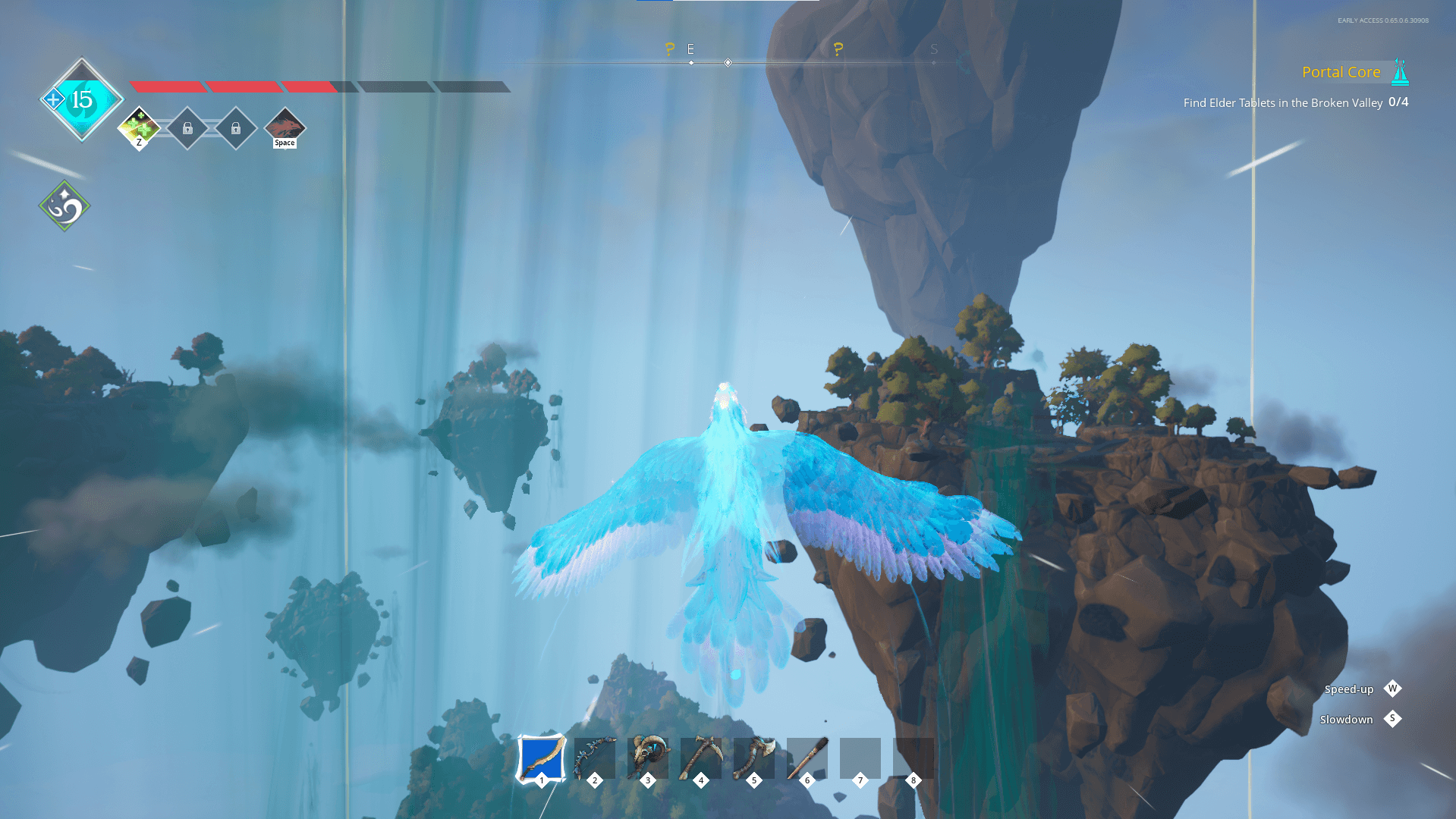 Wee.
After the initial Tutorial Island™, the game mechanic of flight is given to you as a way to move through all the floating islands that you now have to explore. And it's implemented well, and most importantly, it's fun.
There's a strange delight to jumping off cliff faces and turning into some ethereal bird in mid-air - or maybe that's just me? It's not completely perfect, as you run out of stamina fairly quickly, though there are air streams that rebuff this on particularly long stretches of travel. It's a fun way to travel in an exploration game and certainly makes what can be a very dull part of any game actually fun.
Polish
As evidenced by the number of hotfixes done in the first two days, there is a lot of balancing that has to be done. Enemies, especially when playing solo, come across as very spongy. One optional boss on the tutorial island, is almost impossible to deal with as a solo player with constantly spawning mooks and a confined space. If this was meant to be a later-game enemy, it wasn't obvious.
There are also a few grammar mistakes in the text – in which there is little voice acting, feels like an oversight. I appreciate that the developers are international, and the team may not have English as their primary language, but it is a simple task to bring in someone to proofread some of the text.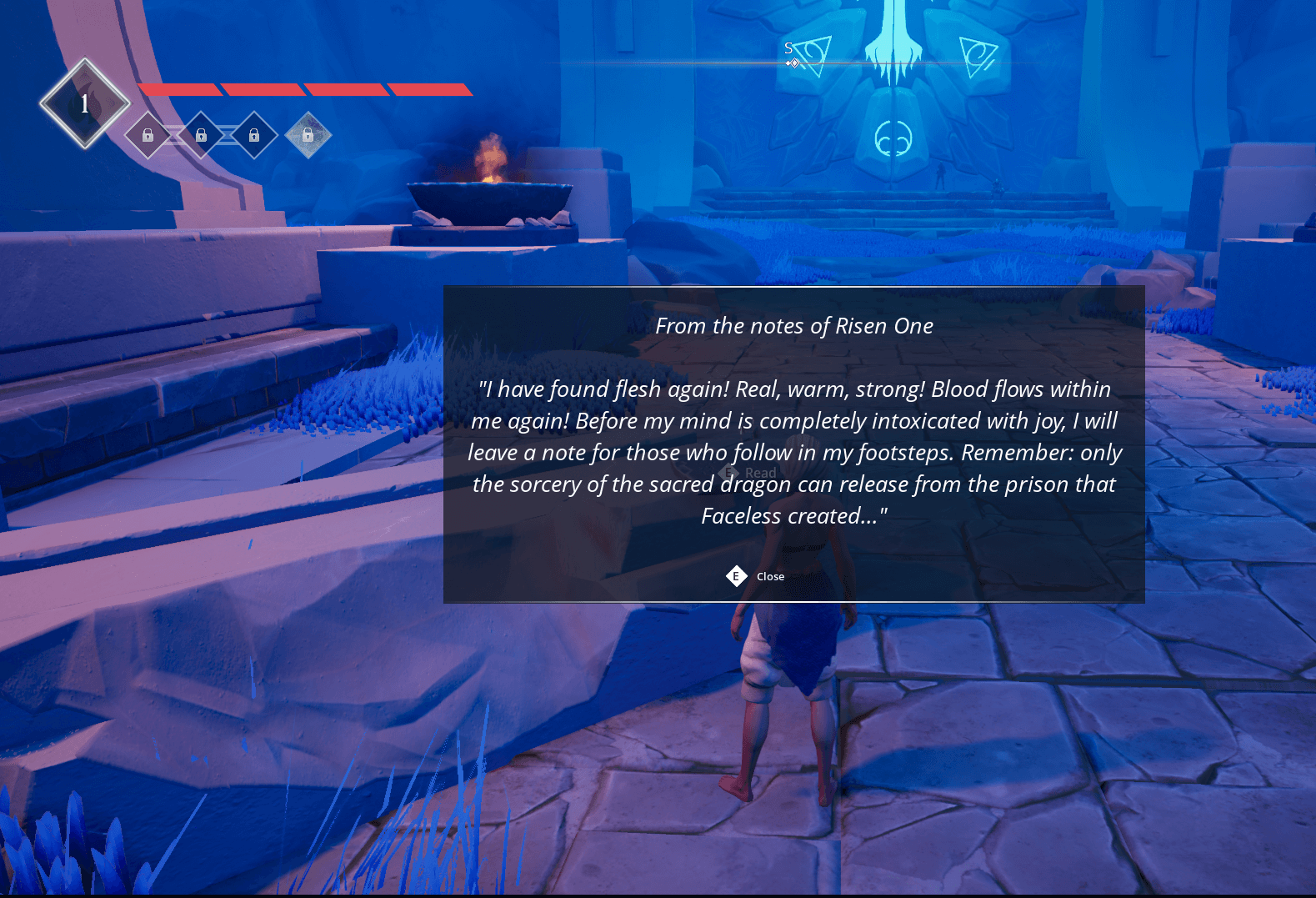 The sorcery of the sacred dragon can what now?
There's still polishing to be done, but that's expected for an Early Access game.
Longevity
Inevitably with it being a survival RPG, it's easy to get lost. The game in its current state doesn't have a lot of zones, but by the look of it, there's a lot of content yet to be added. As it is, there is a significant amount already to explore, build, and grind; especially once you defeat the first major boss in the game, the game expands majorly.
You could argue that this longevity is primarily in its grinding for better equipment, but I found myself enjoying the challenge and the exploration aspect. The mechanic of flight in this game lessens the graft as well.
Relationship
I had the unfortunate instance of playing this game solo for the purposes of this review, but it's clearly built with multiplayer in mind - so much so that there are certain areas I struggled as a solo player. That being said, with the cost in mind as well, I'd wait until more content is added, and the logistics for servers has been set up for more scope in mind before purchasing the game.
Pros/Cons
Pros
Fun exploration mechanic
Design of the game is pleasing to use
Lots more content upcoming, with plenty of exploration already in place
Cons
Combat is a little clunky and enemies are spongy
Game doesn't hook you in well at the beginning
Early Access, with a lot more content still waiting to be added
Overall, if you enjoy some relaxed exploration, some interesting lore, and soft narrative quests, this game is worth getting into, especially with someone who may be a more casual player. It's a decent survival RPG but will probably be worth waiting for a few content updates to fully enjoy the game.
Current Rating: 66/100