Moonlighter Loot and Sell - Review
Posted By: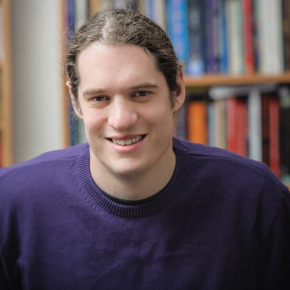 Alex - November 19, 2018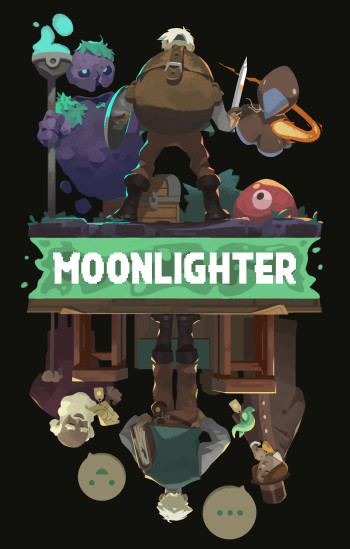 Moonlighter is a nifty top-down rogue-like hack and slash with a twist. After each dungeon dive you return to the sleepy town of Rynoka and peddle your wares as Will, the shop owner of Moonlighter.
Will possesses a greatly sought-after pendant that allows you to go dungeon diving in one of the five randomly generated dungeons. As you explore each one, you are pitted against the need and greed of your own personal desires and profit. Dodging, rolling, stabbing, blocking and using a variety of weapons, your initial challenge is to find and collect dungeon loot and escape back to the village to sell it.
If you die, you are ported back to town and the majority of your stash is scattered across the dungeon floor, lost forever. As you go deeper into the dungeon and step into each room, you are sealed in with randomly generated enemies. You have to clear the room before you are able to continue. I often found myself full of stash wondering if I should gamble stepping into the next room – I might die and lose all my loot or I might find rare materials for advanced gear.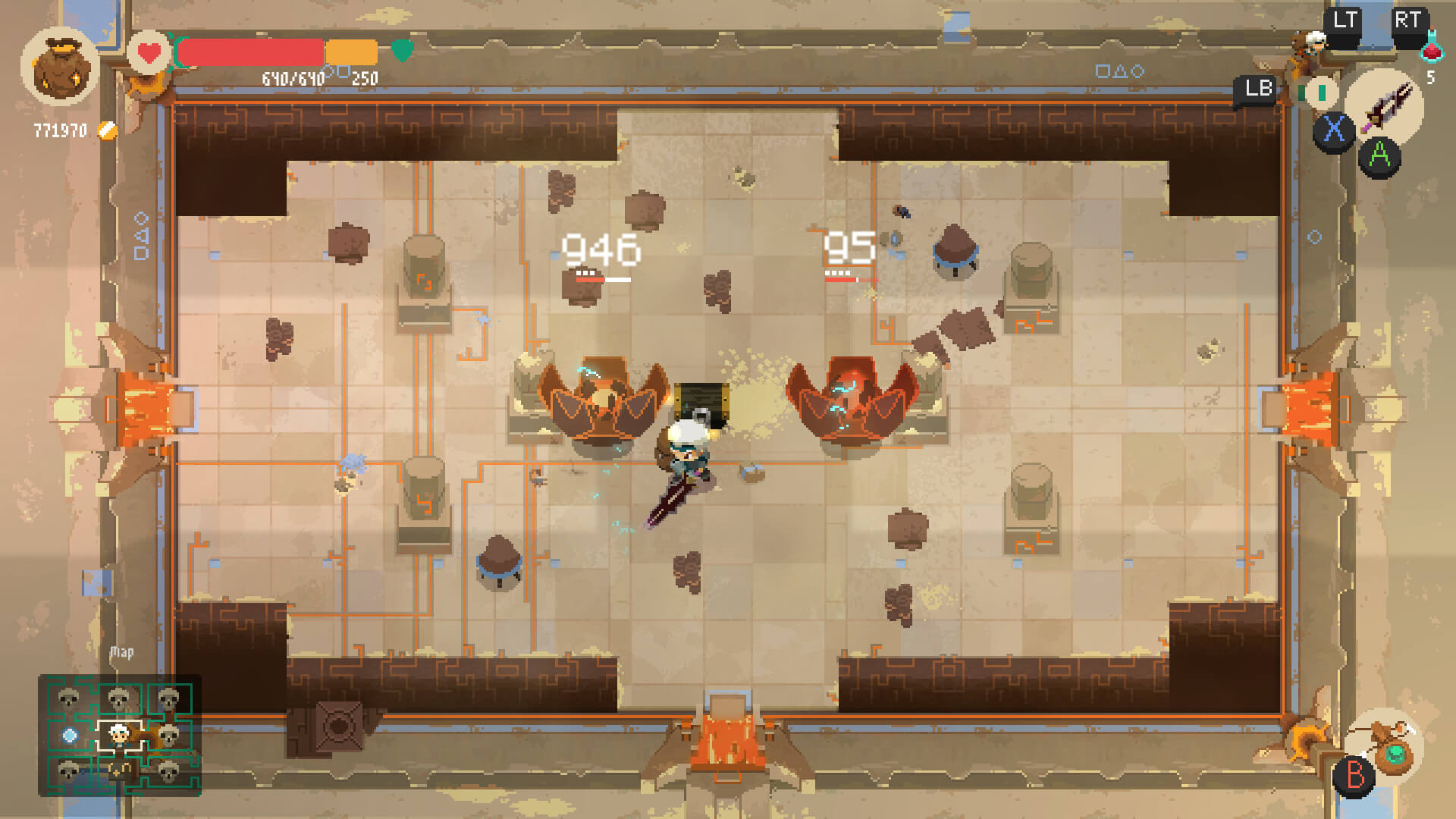 Battling monsters in your dungeon run.
The game has a subtle and pleasing challenge rating, with the first few tasks giving you a chance to understand the fundamental controls of combat, which don't alter much throughout the game. You can dodge and roll, which is used in combat and to traverse pits and holes; you can attack quickly or charge weapons up, as well as changing between two sets to allow you to tackle a variety of enemies.
At first you loot everything you see, collecting shards, seeds, branches and other junk loot. Moonlighter does not reward you with finished items, but reagents and ingredients to sell to the customers in the town. Over time you collect extra functions, like a hand mirror that allows you to break down items in your inventory for a severely reduced gold exchange rate.
The game also adds a unique inventory management challenge, where some items will warp and change into other items if placed in a certain pattern or adjacent to one another. This adds another element to the game and the way you manipulate your loot.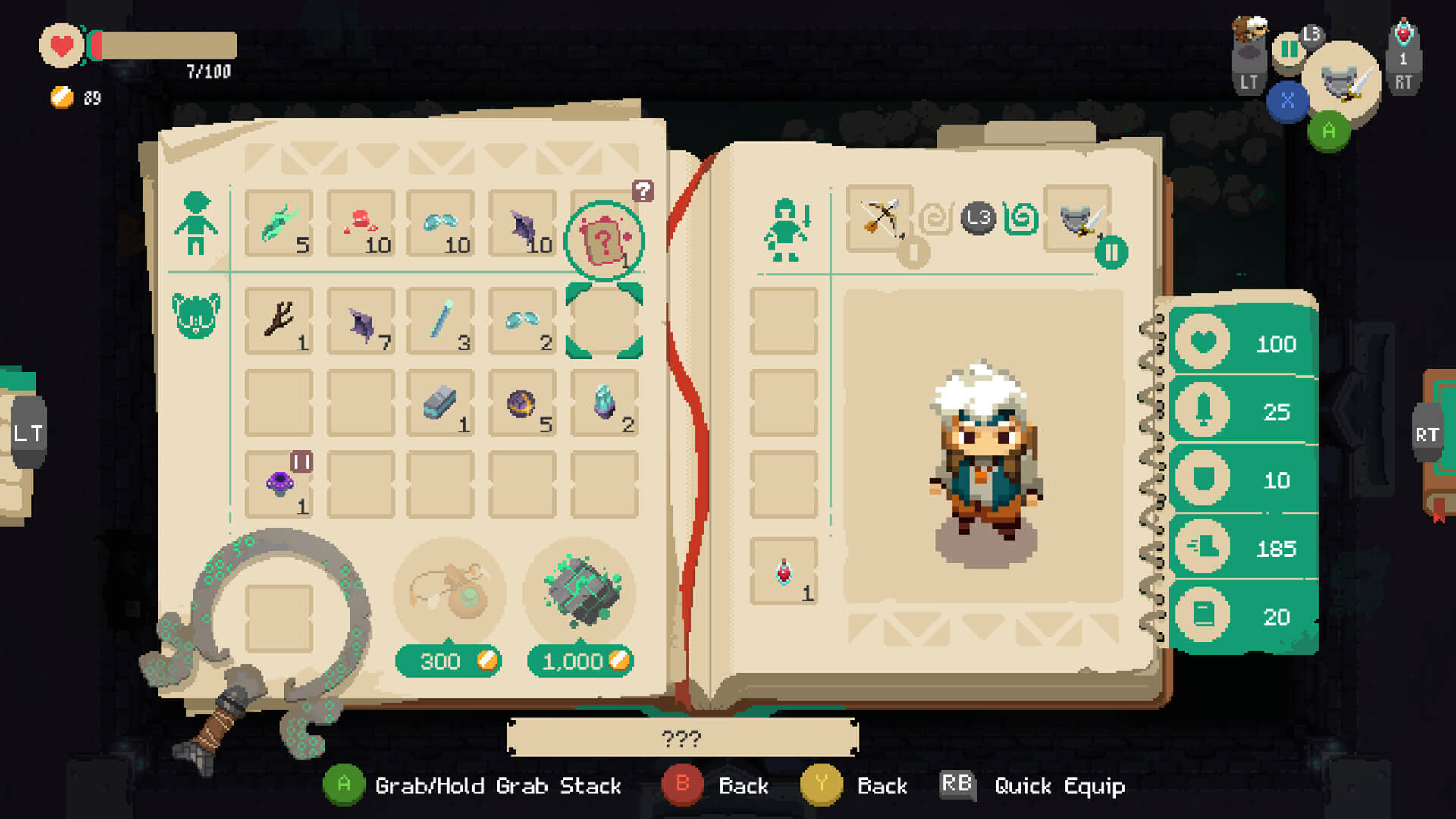 Inventory adds further challenges with loot that effects other loot, such as "delete to the right"
This dungeon diving rogue-like game is a rewarding experience, with the standard and expected enemies blasting in attack patterns and varied behaviours. Once you complete the dungeon you are teleported out for free. If you want to teleport out early (such as if you are full of loot), you can use your pendant to do so, which consumes a chunk of your gold.
When you return with your loot, you place it out on your table in the shop, set the prices and start selling. Each time a customer purchases or looks at an item, a speech bubble will appear with reactions ranging across four moods – from "outrage at a price" to "ha ha I have a bargain". That smiling, golden-eyed face is an infuriating one, as it highlights that you lost out on potential money. You can adjust and adapt the prices as each day goes by, and prices fluctuate with supply and demand.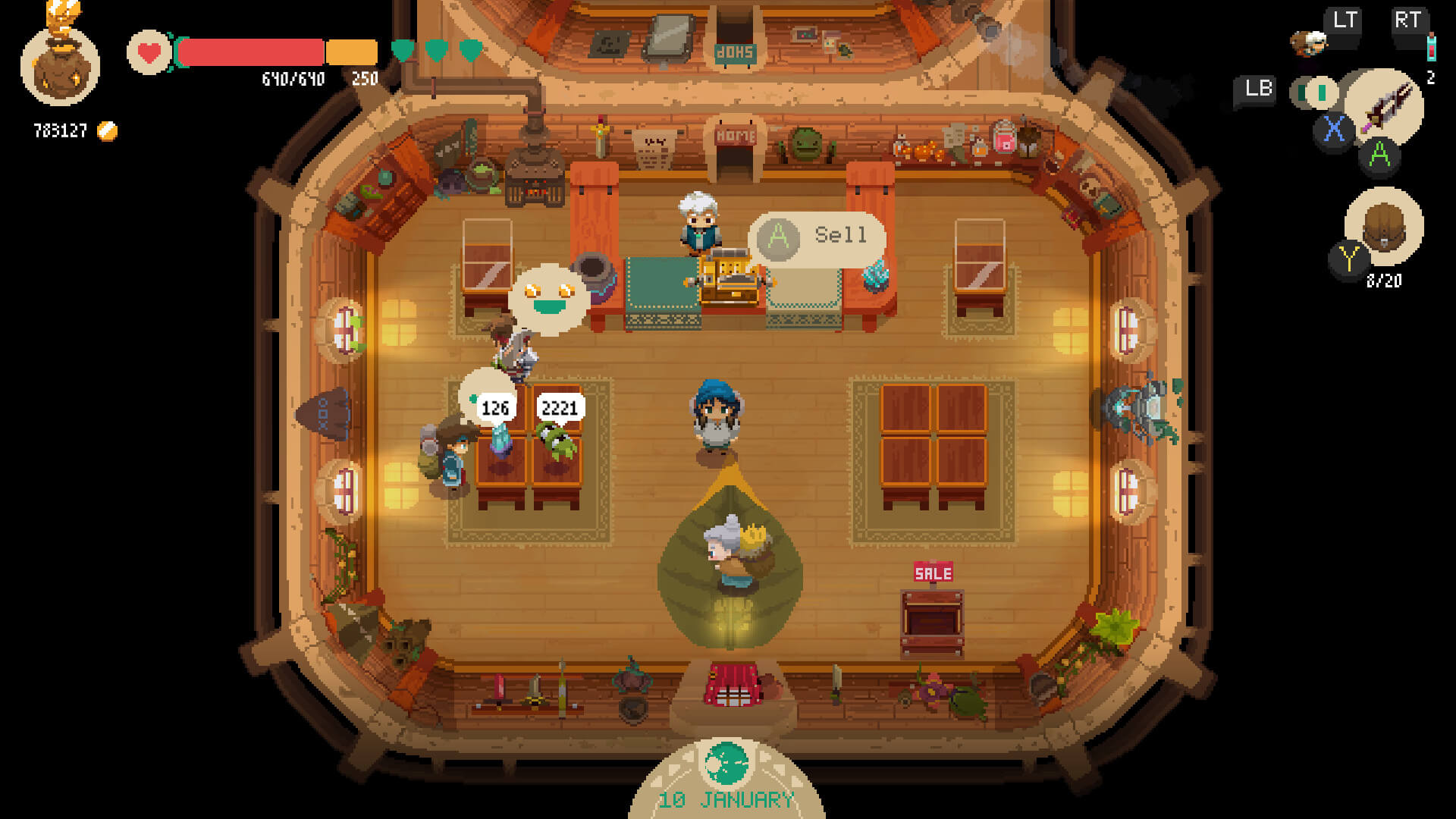 Selling items in your shop requires careful monitoring of prices and reactions to make the most profit.
The shop management screen was surprisingly in-depth, with logs for each item, price records and descriptions. At first, I was fairly unimpressed by the shop mechanic, as I found it frustrating to start with no idea or expectation of prices, resulting in me setting prices blindly. When I started upgrading the town and investing in the re-opening of shops, the interaction with prices grew on me as I hustled my items and juggled what I'd use for myself and weapon and item upgrades, and what I'd sell to the customers of the town.
The shop is only open in the day, and after your first thief you watch all customers, judging prices, adjusting prices and looking at every customer with suspicion. As your gold stash grows you can upgrade your shop, making it hold more tables, making it wider and larger, and adding potted plants and decorations to improve its affluence. Eventually, you can hire a shopkeeper to stay in and run the shop while you constantly dungeon dive.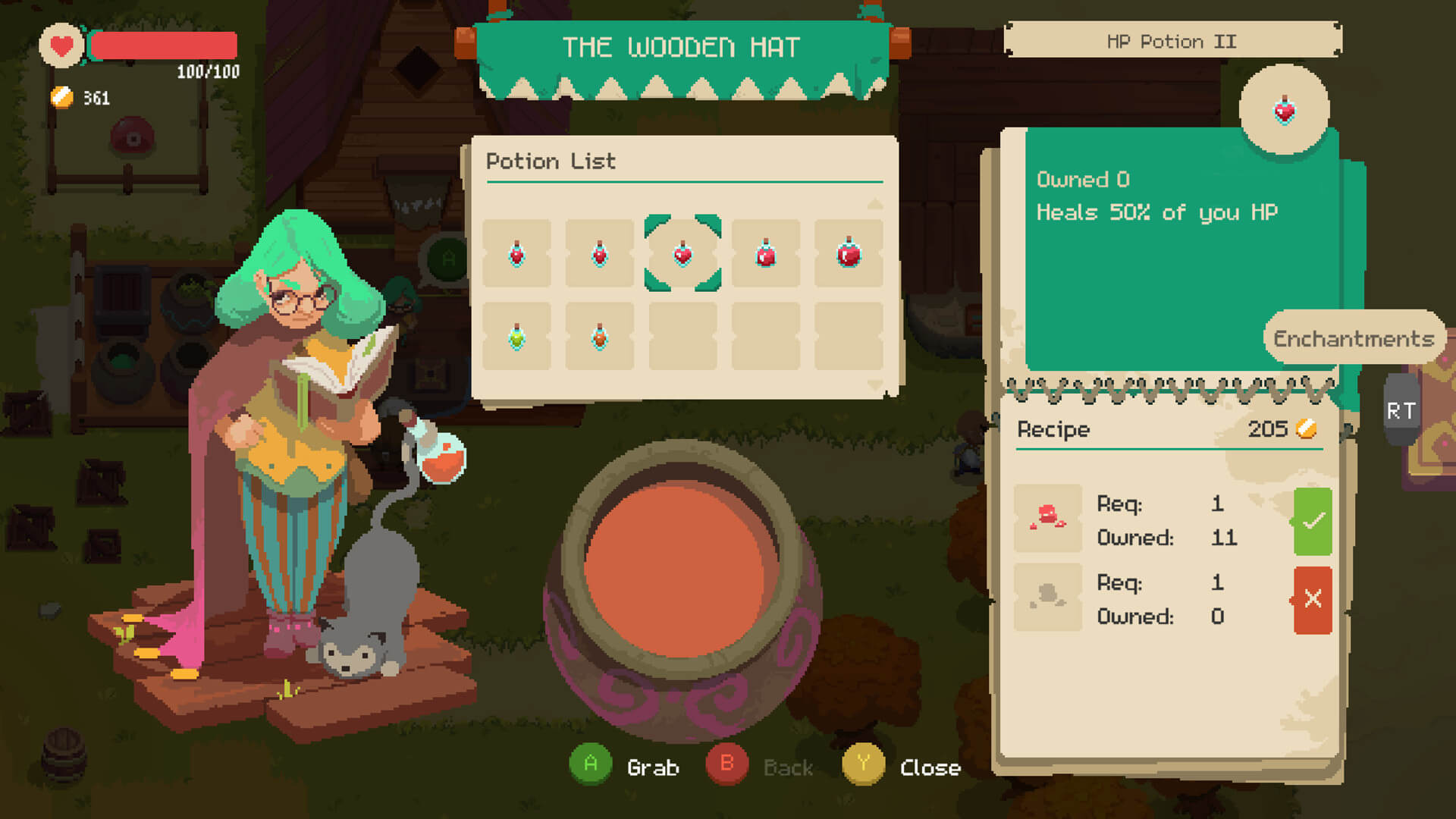 After investing in the town, I was able to get potion sellers and blacksmiths.
The game has a night and day cycle: sell your wares in the day and sleep or dungeon dive at night. The dungeons are empowered at night, offering a greater challenge for better loot, but you can opt to go dungeon diving in the day for an easier time. This was useful for me at the start, when I was still learning and needed a quick cash grab.
The game has a pleasing art style, which focuses on imparting an ambience and vibe with pleasant animations and smooth physics. The opening scenes and the town before and after upgrades do an incredible job of changing a sleepy, tired town into a bustling, live metropolitan city with subtle graphics and tone changes. In addition, the music is soft and enjoyable and I did not end up turning it down.
These are the dungeons that unlock as you progress, do you dare tackle the most deadly?
The controls of Moonlighter were a little challenging at first, as I struggled with the trigger buttons on my Switch, but after a few hours I had no problems. I often found myself taking the Switch out of the dock to continue playing, as I could fit in a quick dungeon or item management in quiet moments of my day. Moonlighter is the only game on the Switch so far that I have played until the battery died.
Moonlighter is continually being improved by the wizards of 11 bit studios (who are also the creators of This War of Mine, Beat Cop, Anomaly and FrostPunk): last month saw the introduction of the New Game + mode, pirate weapons, new amulets and a quick-sell mirror. The roadmap states that future developments will bring pet familiars, mini-bosses and expanded items.
Check out the trailer below for Moonlighter.