10 Things You Can Do To Get The Most Out of Your Profile
Posted By: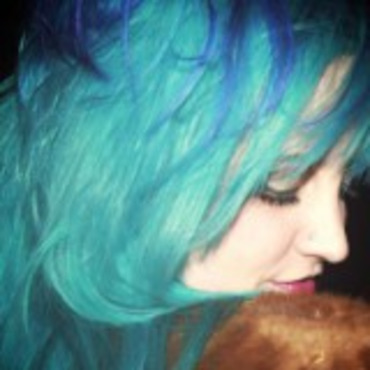 Melissa - October 13, 2015
Many of us hate writing about ourselves; we've all seen those profiles that simply say, "I don't like doing this so just ask me something". The problem is, those profiles have a much lower chance of attracting someone who will be interested enough to want to ask further questions. Writing about ourselves is all part of the territory of online dating, and you can greatly increase the likelihood of somebody taking notice and being interested with just a couple of paragraphs. Of course, the fact that others will read our profile and the possibility of love rides on what we write adds extra pressure to filling in those text fields. It doesn't have to be a stressful experience though, and can even be fun. There is one very important piece of advice that needs to be remembered before anything else: no matter how perfect we want to make ourselves sound, or how perfect we want our profile to be, there is no such thing. With this as a solid foundation in Profile Writing 101, here are ten things you can do with your profile to increase your chances of being messaged.
Have a friend help you.
Your friends often know your best qualities better than you do. They can help you smash any writers block and share their favorite things about you when you might be too self-critical. Share a six-pack or a bottle of wine and make an event of it.
Avoid clichés.
Although most of us like long walks on beaches, this doesn't give your potential Player 2 an idea of what you want to talk about on those long walks. That's going to be far more important.
Details are better than generalizations.
Tell us about your hobbies other than gaming, and be specific. If you love to cook, list your favorite dish. If you love to read literature, state your favorite genre. Being too general on your profile comes off as trying to be everything to everyone; being more specific shows your individuality and is more likely to lead to finding the right individual for you.
Let your profile picture tell a story about you.
Action shots of you doing what you love are the best, but at the very least, show visitors to your profile a sunny smile. Data from dating sites shows that a majority of people would prefer to see a smile than a serious face or pout.
Be positive about yourself.
Would you get excited about a game if the publishers described it in negative terms? You're a complex and thrilling game and you only have a couple of paragraphs to sell yourself.
Be honest.
Several studies of online dating show that if you've lied about your appearance or personality on your profile, your first date with someone will probably be your last. Your perfect Player 2 will love you for you; don't miss them because you were dishonest.
Use proper grammar.
Many people find bad grammar a turn off. Feel free to Google for help, or ask a friend to read through your profile to check it for errors — no one is going to know.
No need to write a novel.
Think of your profile as your résumé: list the highlights but leave something for the interview.
Don't be too serious.
The majority of people will say they are looking for someone that can make them laugh. This doesn't mean you need to cover your profile in forced jokes: simply make sure your tone doesn't come across as flat and dull.
Update and check in regularly.
Don't miss out on your perfect Player 2 because you didn't reply to their message and they thought you weren't interested!