Gloomhaven, Kitaria Fables, Farm Together, and Tavern Master now available with subscription
Posted By: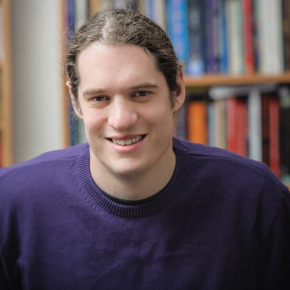 Alex - July 01, 2022
GamerDating's July Rewards!
As we roll into July, the peak of the summer season, and we have new games for our subscriptions.
Our mission is to keep subscription at a cost low, offer popular or unusual games so that you can start gaming whilst we find you a match!
Our list of games is available to view, with updates each month.
We offer 2 or 4-month subscriptions which allow you to read and send messages to any user, your messages allow any users to read and respond to you, including allowing free users to respond, as to not penalise anyone!
If you'd just prefere to subscribe, you opt to subscribe without a game and start messaging gamers straight away!
We've listed the new games offered this month below:
Farm Together
Farm Together is farm that you, and friends grow together in this unique, relaxing farming experience!
From the creators of Avatar Farm comes Farm Together, the ultimate farming experience!
Start from scratch, with a small plot, and end with a huge farm that extends further than the eye can see!
Stay for as long as you want! In Farm Together time advances even if you're not online, so you can be sure you'll have something to do when you come back later.
Manage your farm all by yourself, allow entrance only to your friends, or open it to the public and start cultivating together! A simple permission system allows you to limit what strangers can do, so they can help with it without risks of vandalizing.
Check out the trailer below:
You can get this in our SILVER Package.
Kitaria Fables
Kitaria Fables is an action adventure fused with RPG and Farming elements. Armed with sword, bow and spellbook, fight against a rising darkness threatening the world.
Plunder dungeons in search of relics and resources, tend to your farm to make provisions and potions, and take on quests solo, or with a friend!
Kitaria Fables features a local co-op mode with Steam remote-play supported. Team up with a friend, double your firepower and use the freedom of Kitaria Fables' flexible combat system to compliment each other's strengths.
Check out the trailer here:
You can get this in our GOLD Package.
Tavern Master
Tavern Master is all about managing your medieval tavern. You start with a very small room, couple of benches and tables and build your way up to a huge successful tavern with a kitchen, rooms for guests, group of loyal staff and much more!
In order to attract customers you will need to have enough seats and tables with a light source close by. The surrounding area also needs to look beautiful and decorations will help with that.
At one point there will be a lot of guests coming in and it is important that your staff can serve everyone before they leave angry from waiting too long. In order to do that you will have to design the space so there is an efficient way for your employees to walk in an optimized route.
Tavern Master is one of those single player games where you can share your builds, play whilst on Discord chatting and focus on optimisation or making a pretty Tavern.
Check out the trailer here:
You can get this in our GOLD Package.
Gloomhaven
Gloomhaven is a tactical RPG and a digital adaptation of the ultimate strategy board game by Isaac Childres. Set in a unique medieval dark fantasy universe, Gloomhaven rewards strategic planning and problem solving. Face this dark world alone or in online co-op for up to 4 players!
Explore the world in a band of 2 to 4 mercenaries. Each of the 17 unique characters comes with their own skills and more than 1,000 different abilities to master! Prepare your deck of ability cards before setting out to explore the dark caves and dreadful forest of Gloomhaven through quests and events.
Gloomhaven is a classic boardgame, and currently highest rated of all time on BoardGameGeek.com
Check out the trailer:
You can get this in our GOLD Package.
Check out the full list of games available to see whats available, or simply subscribe and check through the list of games on offer.
Happy Gaming!