A Gaming Valentine's Day
Posted By:
Emily Toye - February 14, 2017
Valentine's Day is here. You'll know this because if you walk into any supermarket, card shop or restaurant they'll have broken out the cute teddy bears holding love hearts, red roses and anything and everything made out of chocolate. It's a day for couples to spoil each other, or to treat it as any other day of being in a loving relationship. We all celebrate Valentine's Day differently, and any way should be amazing for you and your partner.
If it's going to be your first Valentine's Day together, enjoy the time you spend with your companion, whether it's online or physically, and spend it doing what you want. But, if you are unsure of what to do for the day, here are a few ideas that you can for your day to make it that little bit more special for you as gamers.
For me and my partner, Valentine's Day is the perfect time to buy each other new video games we may have not got on our Christmas lists. Whether it's a PC, Xbox or PlayStation title, a new game to play is guaranteed to bring a smile to your Player 2's face. Furthermore, as it's Valentine's Day, why not try to get a co-op game that you can both enjoy? Co-op games can go a long way in a gaming relationship, and they're a great way for long-distance couples to spend their time together. Co-op games also offer an opportunity to go on a one-of-a-kind video game date.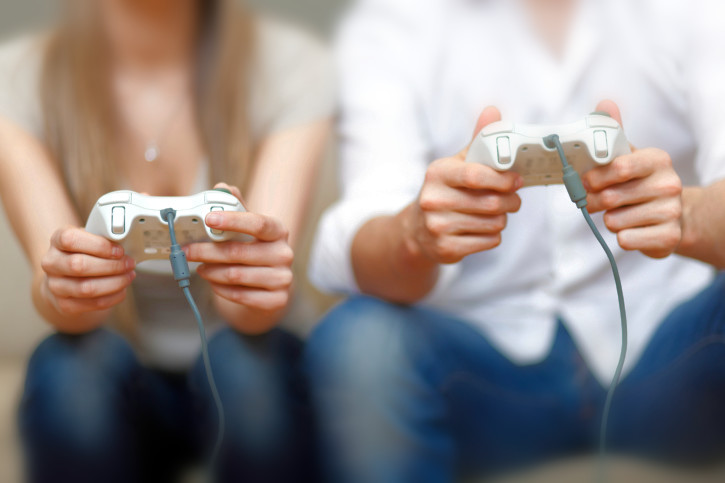 One of my first dates with my Player 2 was in a video game. This boiled down to mucking about in the game, being flown in an aircraft and driving vehicles over enormous cliffs. You don't often get that kind of experience in real life. It may sound cheesy (and it was), but I'll never forget that date because it was so different from going out to dinner or going to a movie. With Valentine's Day coming up, ask your companion to join you in your, or their, favourite game and have a blast doing what you want. You can drive them around a city, you can shower them with in-game items you find along the way, you can cook them a banquet. Whatever game genre you both love to play, there are so many options for a video game date that could be perfect for you.
Another way you could spend Valentine's Day is going on a nostalgia trip of both your favourite old-school games. Is there a game you have in your collection from years ago that your partner has never played or heard of? Why not take them on the journey you had when you first played that game by going into that world together. Showing what you love to your partner is a lovely way to spend your time. For me, playing old games sparks memories of when I would play PlayStation 2 games with my sibling or my friends, and going back to these old titles brings back all those happy memories, which I could share with my partner. So, this Valentine's Day, if you want to spend some time with your partner but you're unsure of what to do, show them your younger self's favourite games and create new video game memories with them.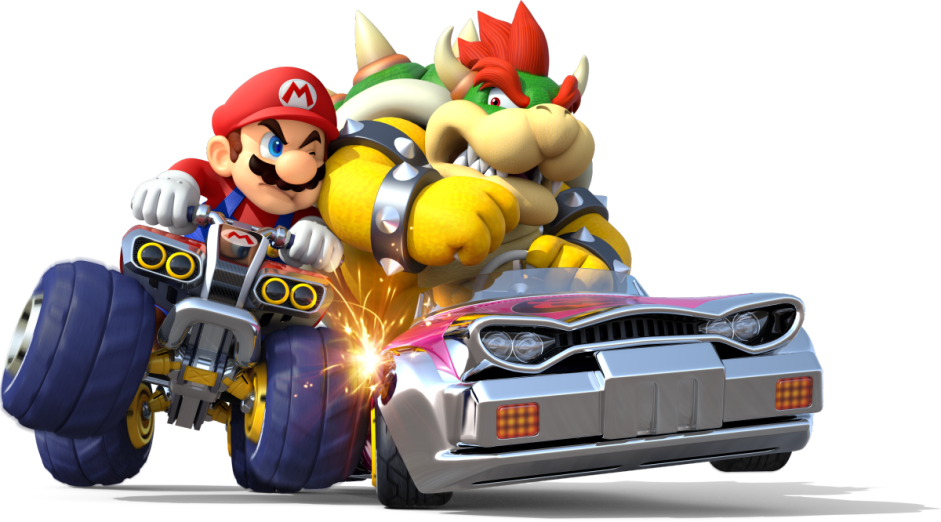 Moving outside of the video game world, food is a great way to express your love to someone. I've cooked many a steak for my companion, but there's added pressure on Valentine's Day to get it just right for your Player 2. So, if you're thinking of cooking a delicious meal or sweet treats for your partner, why not try making video game themed foods. There are countless online recipes for video game foods and there is never a shortage in video games of ideas of what to make. I've made cakes that are video game themed in the past and they've gone down a storm with everyone who tried them, even if they didn't understand the reference. Making something from your Player 2's favourite video game is a lovely way to show your affection for them. As an added bonus, the food is guaranteed to taste better than the food in the video game.
However, if you're not a chef or have already planned and bought the ingredients for that steak meal, you can add little touches over dinner or when you spend the night out together. Play some music from the official soundtracks of both of your favourite games, shape the little confetti hearts laid on the table into the logo of a game, dress up like a character from a game to take them out to dinner (depending on the place you're eating and what game… Going to the Ritz dressed as Solid Snake may be interesting). Little touches to your evening can make a big difference and doing small things like this can really show your affection for your partner. So, while you eat that steak dinner together, have a listen to a little Jack Wall or Koji Kondo.
These suggestions may turn out to be perfect ideas or inspirations for you this Valentine's Day or maybe it's stuff you've done before and roll your eyes at. Regardless of how you spend this Valentine's Day, spend it doing what you and your partner want to do, where you are both comfortable and safe but also where you'll enjoy your time together, which is what the day is all about.
Happy Valentine's Day.

P.S.

Big shoutout to the designer Player Number 2!