Amplitude Soundtrack and PS4 Release Date Announced
Posted By: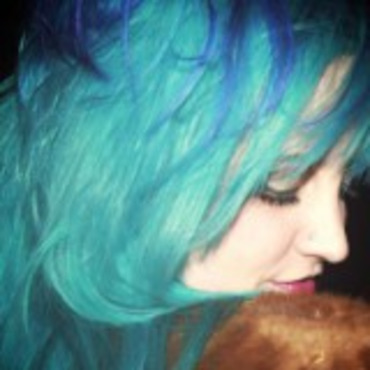 Melissa - December 02, 2015
Today, Sony and Harmonix announced the release date of an updated version of Amplitude. On January 5th, PlayStation 4 owners can get the game through the PlayStation Store for $20. No word yet on the PS3 version. The Kickstarter backed update was originally slated to come out in March of this year and continued to be pushed back as Harmonix added new features.
The original is one of my all time favorite games and I can't wait to share this update with my friends on new hardware. The gameplay looks beautiful, check out the trailer here - it is totally worth the minute.
The soundtrack features a lot of familiar names alongside tracks made by Kickstarter backers:
• "All The Time" - C418
• "Assault on Psychofortress" - Single White Infidel
• "Astrosight" - Inter:sect Ft. Noelle LeBlanc & Naoko Takamoto
• "Break for Me" - James Landino Ft. Noelle LeBlanc
• "Concept" - Symbion Project
• "Crazy Ride" - Insomniac Games
• "Crypteque (1-2)" - Danny Baranowsky
• "Crystal" - George & Jonathan
• "Dalatecht" - Harmonix
• "Decode Me" - Inter:sect Ft. Noelle LeBlanc & Naoko Takamoto
• "Digital Paralysis" - Harmonix
• "Do Not Retreat" - Komputer Kontroller
• "Dreamer" - Harmonix
• "Energize" - Harmonix
• "Entomophobia" - M-Cue
• "Force Quit" - Jim Guthrie
• "Human Love" - Harmonix
• "I.C.U." - Harmonix
• "Impossible" - Darren Korb
• "Lights" - Wolfgun
• "Magpie" - Harmonix
• "Muze (Amplitude Remix)" - Ingrid Lukas, Remix by Patrik Zosso and Nik Bärtsch
• "Perfect Brain" - Harmonix
• "Phantoms" - Freezepop
• "Recession" - Jeff Allen Ft. Noelle LeBlanc & Naoko Takamoto
• "Red Giant" - Kodomo
• "Supraspatial" - Jeff Allen Ft. Naoko Takamoto
• "Synthesized" - Symbion Project
• "Unfinished Business" - Shiohito Taki & Junichi Kamiunten
• "Wayfarer" - Harmonix
• "Wetware" - Harmonix