Call of Duty: Black Ops 4 Beta Dates and Information
Posted By:
GamerDating Team - July 31, 2018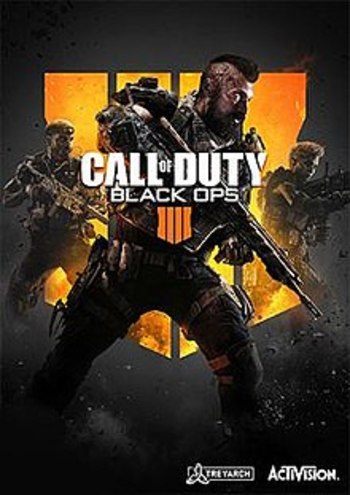 Black Ops 4 beta dates, access and beta rewards
Call of Duty: Black Ops 4 is launching it's mulltiple beta's across all platforms.
Initally the first beta will cover the standard multiplayer mode - featuring six maps, six game modes and ten Specialists. The first beta will kick off first on PS4 then rolling out to Xbox One and PC:
Black Ops 4 PS4 dates: August 3rd to August 6th
Black Ops 4 PS4 & Xbox One dates: August 10th to August 13th
Black Ops 4 PC dates: Early access on August 10th, then open beta from August 11th to August 13th
The second beta will have a dedicated Blackout game mode which will go live in September, also first on PS4. Blackout is the Call of Duty spin on Battle Royale.
Accessing the Beta
To access the beta on console, you must get a Black Ops 4 code by pre-ordering the game.
On PC, you do not need to pre-order to play the Black Ops 4 beta, though doing so will give you early access of a day. So get your PC's ready!
Black Ops 4 beta reward
Everyone participating in the Black Ops 4 beta will receive a "unique, one-of-a-kind calling card". Anyone who also reaches max rank will receive a Permanent Unlock Token for any Create-a-Class content for the full game.
Check out the fancy beta trailer below: