Dungeons and Dragons: Dark Alliance Review
Posted By: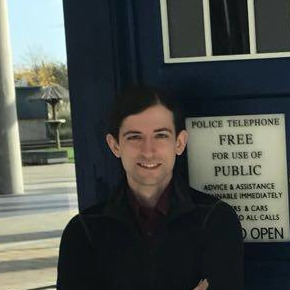 Ryan - July 20, 2021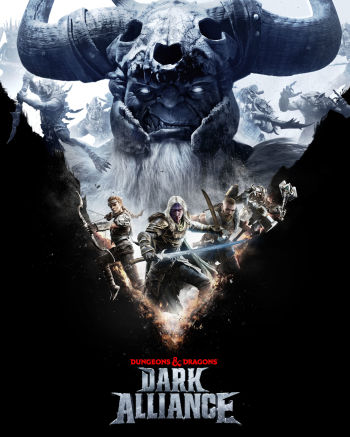 Dungeons and Dragons: Dark Alliance could have been one of the best games on Game Pass, if it were finished.
With Game Pass' wide customer base, the global success of Dungeons and Dragons, and the simplicity of the hack and slash genre, it really wouldn't have taken much to produce a competent and successful entry into the Dark Alliance franchise and yet, somehow, Tuque Games didn't.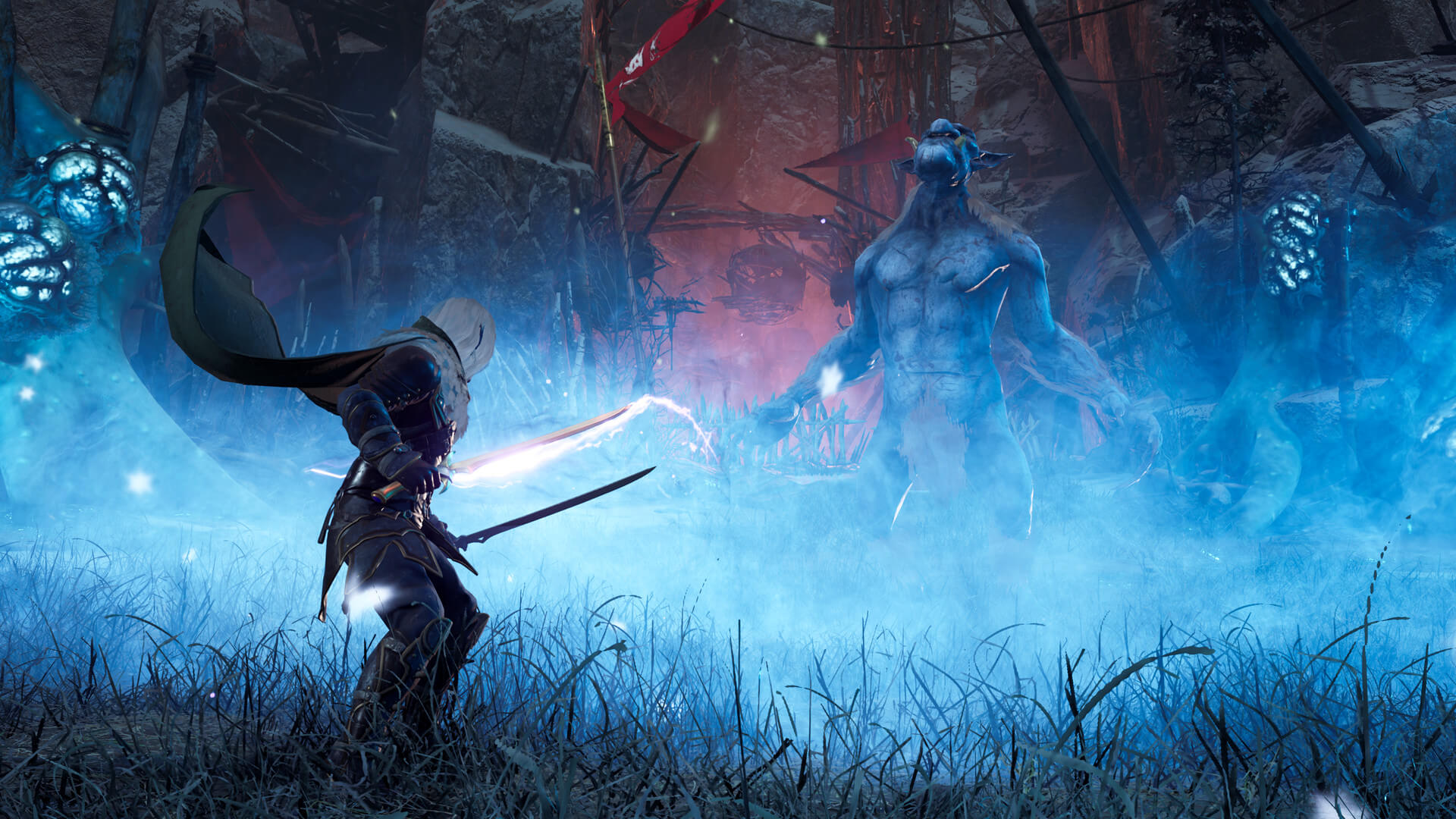 Drizzt is an iconic and brilliant character... in the books.
I'm going to avoid making Dungeons and Dragons-based jokes in an effort to not mystify readers who may not be familiar with the tabletop role-playing game, but I will be mentioning it a lot; consider yourself warned.
Released to kick off the Summer of Drizzt, and featuring Drizzt Do'Urden (the main character in a long-running series of fantasy novels by R.A. Salvatore), Dungeons and Dragons: Dark Alliance (I'll be using DA to refer to the game from hereon in) is the long awaited successor the Baldur's Gate: Dark Alliance series. Ditching those games' isometric view for a more common over-the-shoulder third-person camera brings the player closer into the action, for good or ill, and allows you to admire the vibrant textures and impressive particle effects that the Unreal engine is capable of.
It also, unfortunately, gives you a perfect close-up of stiff, or missing, animations, the regular clipping of objects where they meet the environment or each other and the questionable artistic choices made in the design of some armour pieces and character models. The developers have opted for a realistic design ethos which does help ground characters and the environment but lends the more monstrous characters, and magical armours, a slightly cartoonish effect that detracts from the rest of the realism.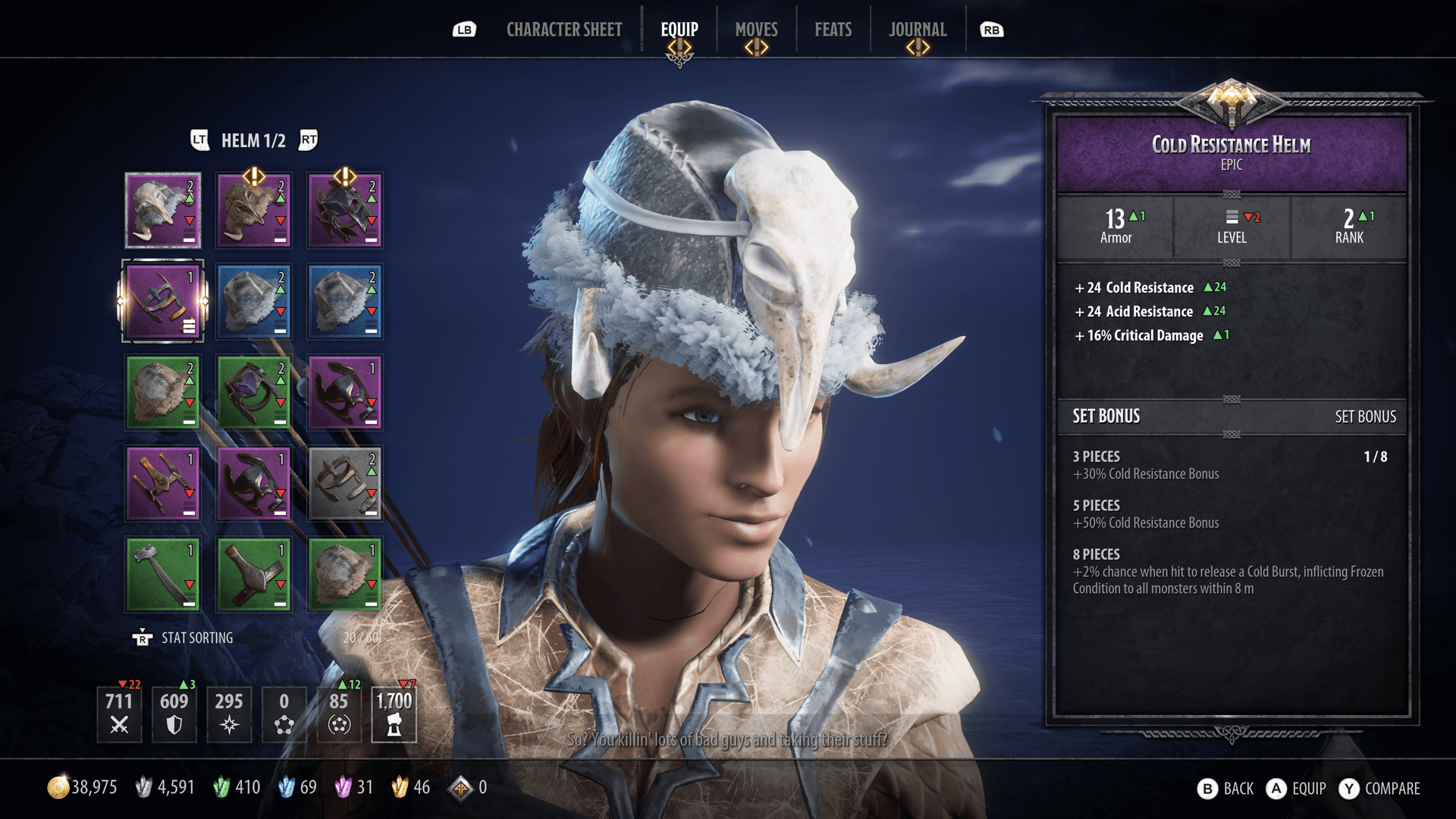 Somehow this design got signed off…
As one would expect from cutscenes rendered with the Unreal Engine, they are visually a treat to look at and you'll have plenty of time to admire each frame as they stutter across your screen. Playing on an Xbox One X, I had the weird experience of each successive cutscene playing with a steadily decreasing frame rate. I would put this down to a memory leak or something, but this persisted over several play sessions, no matter how far into the session I was before mysteriously clearing up as I neared the end of the game.
So far, so bad.
The voice acting and sound design are both perfectly serviceable and one of the few areas of the game that I didn't find anything majorly at fault. The cast do a good job of selling their characters' personalities and Drizzt's opening narration to each level is well-delivered, as are the incidental conversations between NPCs and most of the player character's combat barks.
Much as with the sound, DA's user interface and user experience are both perfectly serviceable. Sure, some information is buried in the menus but almost everything is explained well and easily re-discovered if you want to refresh your memory about something. The trouble is the 'almost' in that previous sentence. Once you start a level, referred to inconsistently as Acts, you are no longer able to check the correct button combinations to trigger the special moves you can buy in the lobby area—which also serves as a shop and rewards hub.
The button that opens your character sheet in the lobby area (the 'View' button on an Xbox One controller) opens a menu that provides mission objectives and an explanation of the various symbols that flash up on screen once you're playing the game proper. Unfortunately, that explanation only gives you the name of the effect tied to the symbol, not what that effect actually does and, as of yet, I still have not found any resource in game to explain the many, MANY conditions you may be subject to during play.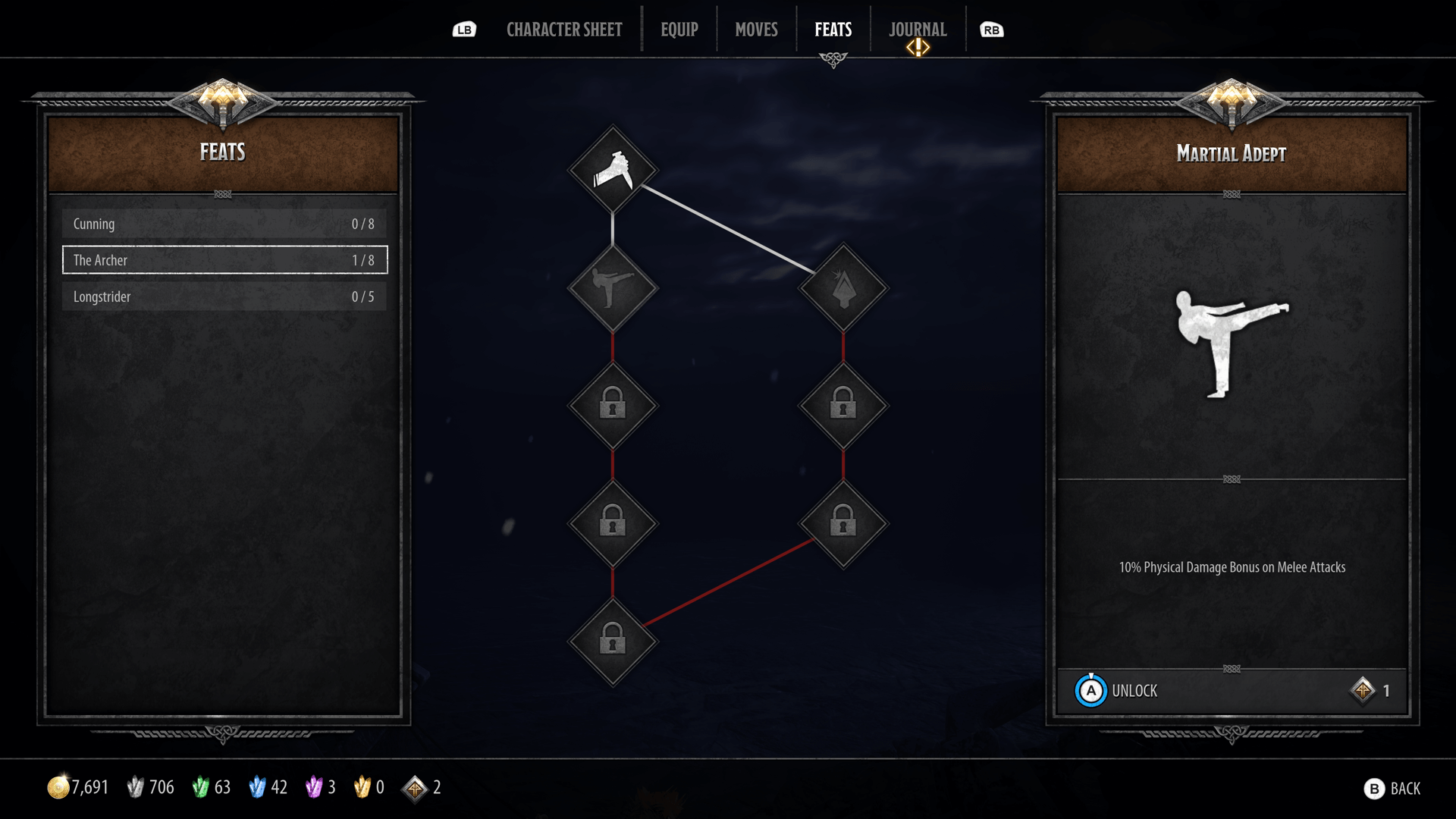 Ah yes, the true D&D experience: skill trees with tiny bonuses..
But what about the actual game itself, how have Tuque Games failed to produce a competent and successful entry into the Dark Alliance franchise? For a start they marketed it as a hack and slash brawler, when what they've released is a Dark Souls-style game with the serial numbers filed off. Admittedly, I played through this game solo and picked possibly the worst character to do that with, but with basic enemies taking upwards of 30 seconds to kill, a healing animation that you are locked into for around 3 seconds and a targeting system that may as well not exist, as well as the forward movement triggered by ANY attack, I felt like the game wanted me to fail and try again with different tactics. But why Dark Souls in particular?
Not since 2011's Skyrim has the death rate been as sky high.
I'll get there, don't worry. First, I need to talk about the difficulty. Each Act has up to six difficulty levels, with slowly increasing rewards for playing at higher difficulties. If you're planning on playing this solo, you'll likely be playing at the lower end of the scale where everything is trivial. You'll be doing this because if you raise the difficulty even one level, basic enemies start presenting a large threat when encountered in groups (which they always are) and elite enemies/bosses become near impossible challenges with attacks that can stunlock you or remove two-thirds of your health bar at once. The intention here is clearly that you should not be playing this game solo and that you should be taking advantage of the ability to resurrect fallen allies.
The whole system quickly became meaningless.
Hopefully, I've demonstrated that's very easy to die here, whether through being locked into an animation (once an animation starts, you are committed to that action) at the wrong time or just a poorly-balanced encounter. Your reward for clearing certain area of enemies is the ability to take a short rest. This acts as a checkpoint, refills your consumables and respawns everything but bosses. The thing is, I figured out pretty quickly that the whole system is meaningless. If you opt not to take the short rest, you gain a bonus to your loot rarity chances (yes, there is random loot in this game, more on that below) but you have to start back at the beginning of the Act. The only problem with this 'decision' is that your progress in the Act is saved meaning that if you opt not to take the rest, you gain the bonus to loot rarity in exchange for simply running back to where you died. Everything respawns as if you had rested (including reinforcements that arrive in waves the first time you encounter them), you get your health and consumables back AND you get better loot.
On top of all of this, certain moves lower your maximum stamina, which is used to pull off attacks, moves and dodges. This, in itself, isn't a problem, the problem is that these moves just randomly trigger. As an example, my character of choice had a move tied to tapping the movement stick and the light attack button that frequently triggered when I was using her ranged attack on the move. This resulted in either me flying forwards and committing to a melee attack I was trying to avoid or moving backwards without actually attacking and losing stamina for doing so.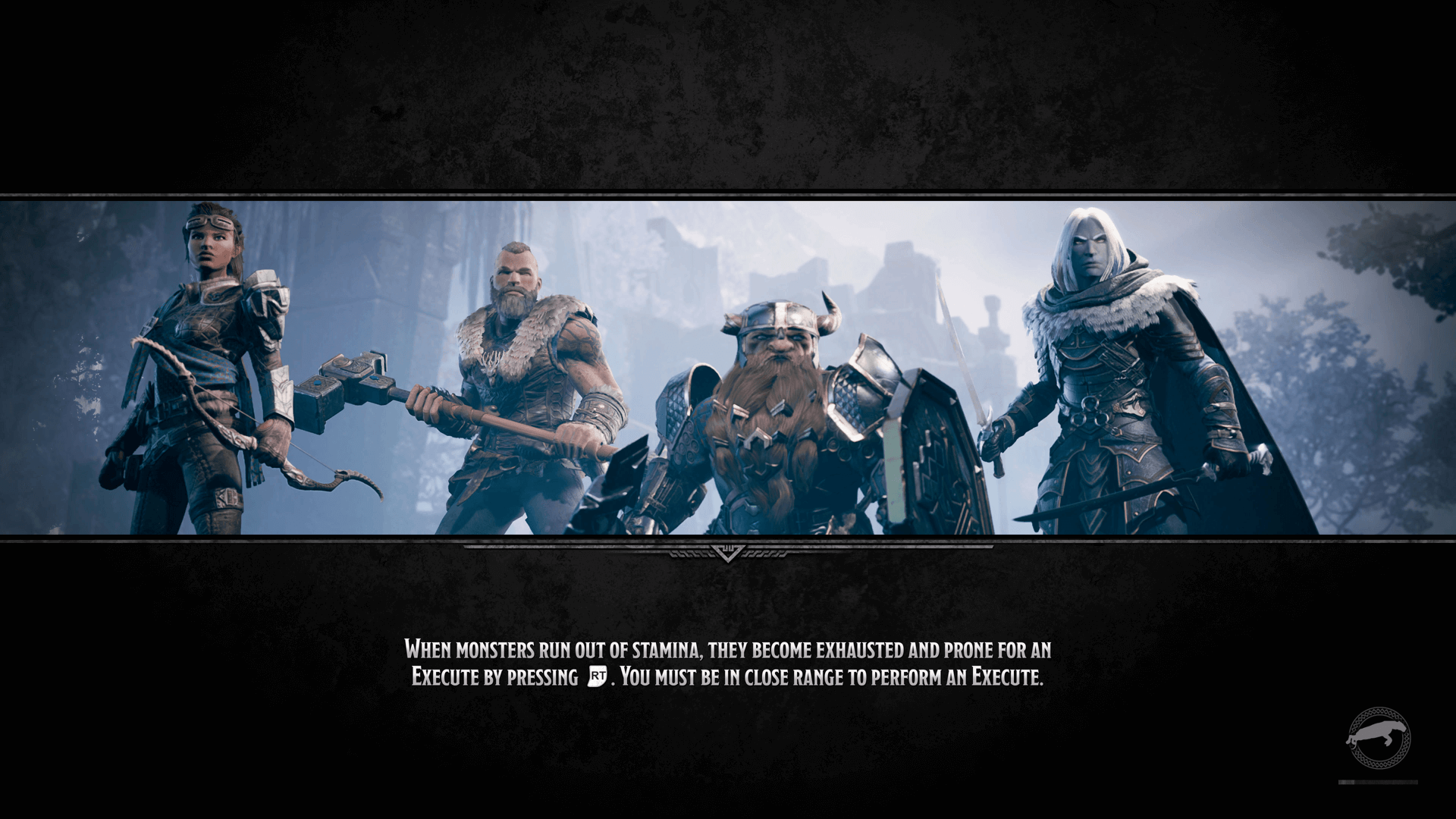 The game tells you monsters have stamina and can be executed when prone. What it actually means is you can do a SLIGHTLY more powerful attack when certain enemies are hunched over slightly.
This results in a gameplay loop of very slow, carefully managed combat that feels like the developers were halfway through making a different game when they were told to make it a hack and slash brawler. Again, some of this opinion might be because I played solo, but in my defence the animations aren't fast, attacks at anything but the lowest difficulty don't deal much damage—and the game apparently scales enemy health based on the number of players—and if you run out of stamina you can't do anything for a good couple of seconds as that bar fills up.
The whole gameplay options starts to feel slow and labourious.
If you do manage to get through all of that, you can take side paths and poke around hidden alcoves to find treasure chests filled with loot that increases your stats a tiny amount. This, I'll be honest, was where I started losing interest in the game. The clunky, half-baked combat I could excuse because it was clearly trying to be good and did feel pretty enjoyable on the rare occasions it worked flawlessly, but the armour sets with their set bonuses, tiny stat increases and sheer randomness went a bit too far.
I'm not sure this could be called AI.
Ordinarily I'd be fine with it: it's an rpg, that's what you expect. But this is a DUNGEONS AND DRAGONS video-game. D&D is not about obsessively hoarding armour in the hopes of gaining an extra 3% Ultimate Charge or 2% acid resistance and it certainly isn't about managing stamina and being killed by goblins after three hits. Once I noticed this discrepancy with the franchise, I noticed more that individually could be classed as lore inconsistencies but, when taken as a whole, paint a different picture. See, I think the developers wanted to make a different game and were told to slap a D&D story on it (which they did with R.A. Salvatore's assistance).
As a side note, the writing here is pretty good. It's bare bones and conveyed mostly through short snippets of narration before you start an Act with each boss getting their own cutscene, as well as a wide variety of genuinely interesting and well-acted incidental dialogue between enemies as you creep up on them.
The problem is that the writing outside of the story, and the many, MANY lore collectibles, feels like its supposed to be a generic fantasy game. D&D terms like short rest and Challenge Rating are used (although the development roadmap refers to 'difficulty rankings'), but the ubiquitous potions of healing are simply called health potion (you didn't misread that, I got two health potion every time), obvious UI options for Main Quest and Side Quest are called Main Objective and Optional (there isn't a word missing there) and monsters that regain health constantly regain their health, even when hit with damage types that, in the D&D rule set, prevents them from regenerating.
I don't know why I want to see the current loot I've found as it shows me at the end of the Act anyway.
Whilst I was streaming this, one of my viewers remarked that it felt like a mobile game and, honestly, I can see why. I've already mentioned the buggy controls and graphics, the stiff animations and the generic fantasy feel. I haven't mentioned the menu bugs that tell me I have something new to read (I don't), the complete lack of in-game map, or even the fact that the developers introduce a puzzle mechanic, teach you about that mechanic and then change it for the next puzzle without altering any of the visual cues—most puzzles are solved by turning all the pressure plates on anyway. On top of all of this, the end of every Act has three tally screens, none of which are skippable and each of which is excessively long. The intention is clearly to provide stats for co-op players to compare but it would have been nice to skip them entirely in solo, offline play.
It feels like a mobile game.
On the plus side, there is a lot of game here. Even playing on the easiest difficulty, it took nearly 20 hours to beat the game solo, although if you're playing co-op you will likely get through it much faster than I did. The main replayability here comes from the random loot system (the presentation of which makes me feel like there were supposed to be loot boxes in the game at some point) as well as the numerous lore-based collectibles scattered throughout the sometimes too-long Acts, and character levelling system that blocks off moves and feats until certain level thresholds are met. Handily the game does give you approximate indications of how long each Act will take to complete and those are mostly accurate. Finally, pretty much any game is better played co-operatively, although you will have to play online (with limited cross-platform support); local multiplayer was cut for the game's launch and is being added later.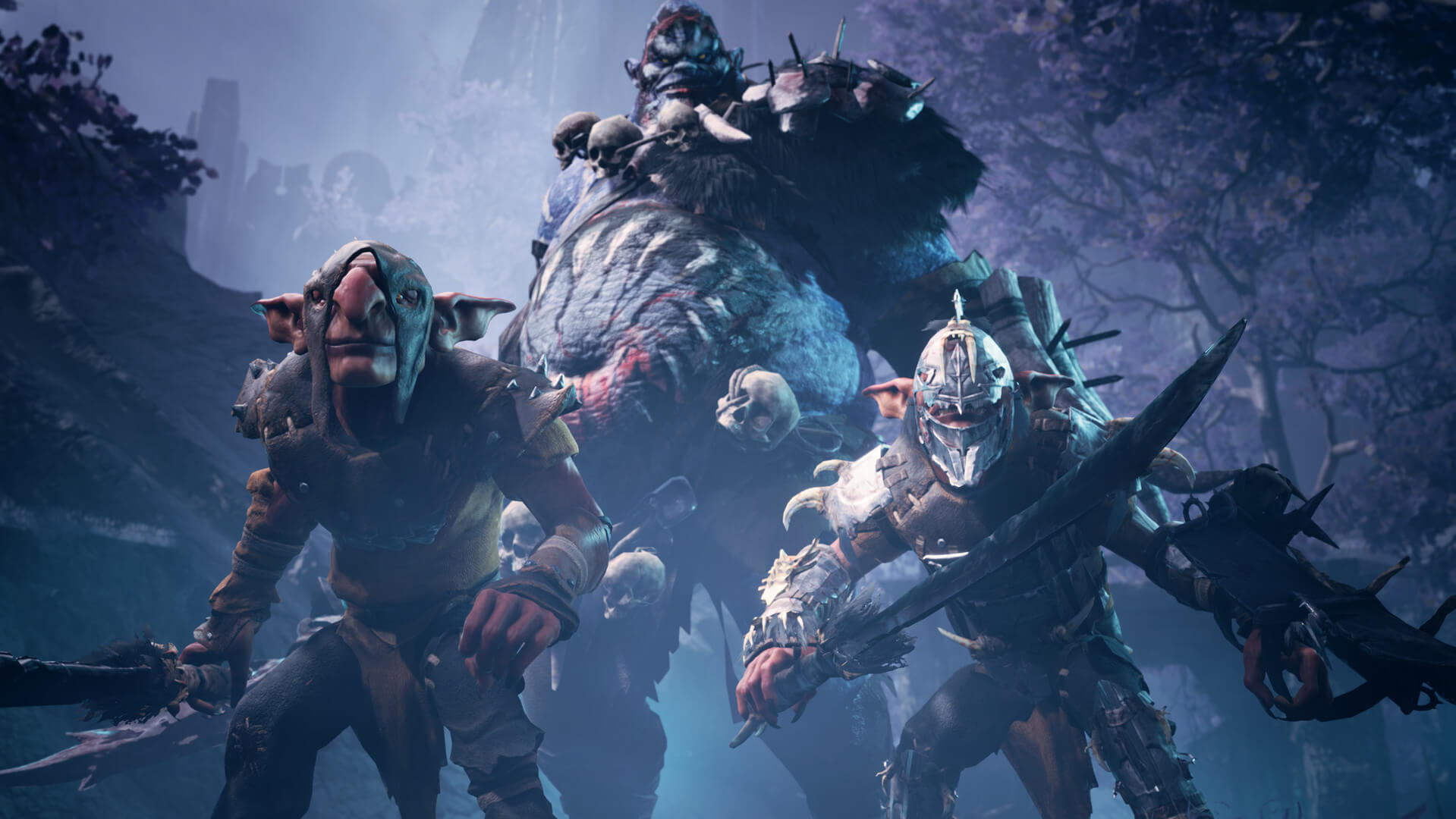 Three awesome looking bad guys... then the cut scene ends and they stand motionless.
If you're looking a for a long-ish game to play with up to four friends, and can put up with the core gameplay loop I dedicated too many words to above, you'll probably enjoy this. At £34.99 —or 'free' with Game Pass—, it's a decently priced, buggy experience that feels unfinished and definitely has an identity crisis going on about what it really wants to be. Unfortunately, those bugs, that gameplay loop and its almost complete separation from the brand it's supposed to be promoting (Dungeons and Dragons) do bog down the gameplay, particularly if you're playing solo.
Personally, I would recommend avoiding this unless you're a) going to play with friends or b) willing to see how bad it really gets.
Watch the arrow as it leaves the bowstring. Turns out light kills people, not sharpened projectiles. Seriously though, this happens with every shot, not just Catti-brie's Ultimate.
In one word - "Avoid."