GamerDating Updates - Messages, Email settings, views and more!
Posted By: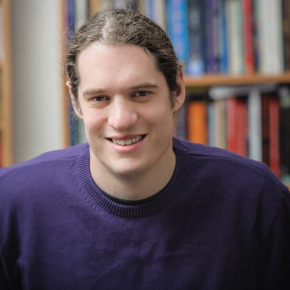 Alex - June 22, 2018
WE DID THE THING!
This latest update introduced a new range of improvements to ensure you all have the best experience.
Message System Updated now allows premium users to message anyone, this stops penalising paid members and allows you to trust that when you send a message that user will see your sweet sweet words.
Email system revamped so you won't get notified so much. We underestimated the eagerness of those special player 2's and we have no put a hard limit on the amount of emails you get per day. No more spaaaaaam.
Email settings to stop emails entirely if that's your preference!
Expanded genders and interested in options are now available. This will be amended again in the next update to allow multiple selections. Want a gender we missed email us!
Block function fixed to work logically and keep you nice and safe.
SPEED BOOST to our code to allow a faster loading.
Views tab now added to your connections panel, and little updates in the story. Send us feedback on this addition <3
Delete me please now added to management to allow decativation (to return later) and delete to completely nuke your details. Don't leave us ;(
UI Adjustments with friend request icons, improved story feed, minor alignment fixes and copy amendments.
Mobile view updated.
WE PLAN NEW THINGS!
Feedback from you all has helped us outline our roadmap and we have a huge list of things to improve, revamp and introduce. Some are far away, other updates are literally around the corner.
LGBT filter to allow everyone to find anyone within their specified options. We had a version of this before but we are revamping it!
Submit your own Box Art for approval, so those games that you love are best represented <3
Anti Fraud system to help combat our war on spammers.
Profile option improvements and expansion to lists (alphabetical and more options)
Improved UX experience with the addition and jiggle of buttons and things like remove your 1ups.
FIND THE BUGS!
As always, if you find a bug, report it.
Send in screenshots, videos and if you can, detailed information how to replicate.
Any bugs we can confirm we will fix and award that reporter with some free time to say thanks. <3
Don't forget to send in feedback and help us shape the best platform for you to find your lifelong partner.
---
Dating gamers has been a dream for many of us. The idea of sitting alongside your partner with hi-powered gaming rigs or consoles curled up on the sofa playing the latest games together with no guilt or shame. GamerDating aims to bring that dream to you, as really... it should never be a dream.
We are here for you. For you to find your special player 2 and bring it to reality.
Happy Gaming, and thank you for the support.