Gamers for Gamers: Jes and Andrew Henninger
Posted By: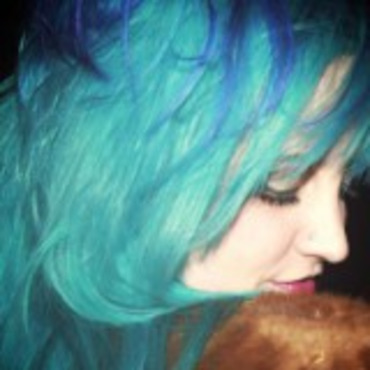 Melissa - November 12, 2015
Dating is not easy for anyone. Many will say that the dating game is one of the most frustrating humanity plays. It should be; if finding someone who fits our individual brand of crazy were easy, wouldn't that mean we are actually pretty dull? It is important to remember that like any game worth playing, the dating game takes time and a considerable amount of leveling up before you are ready to face the final boss.
We want to share stories of gamers who have conquered this quest. We want to show you whilst there are no exact walk-throughs or cheat codes for relationships, these stories are real people, real gamers, and your player 2 is out there.
I met Jes on Reddit where she posted her Bioshock wedding photos (https://www.reddit.com/r/Bioshock/comments/28064k/my_bioshock_wedding_photos_are_online_enjoy/). I'm a sucker for theme weddings (have you seen our Pinterest board?) and it is obvious from the pictures that gaming is important to the couple so I had to hear their story.
"If that's not their jam, then I dunno man. Deal-breaker."
Jes and Andrew met over ten years ago in the secret forum of MC Frontalot. This was the start of the rise of social media, so naturally they connected the group through all available avenues. At the time, no one would have guessed that the seeds of a cross-country relationship were being planted.
The dating world was looking bleak to Jes, "I dated some guys I met at gaming events, and nothing really came out of that except frustration. I just wasn't meeting anyone that fit my list of must-haves, if you will." Starting a new chapter of her life in a house with a bunch of gamers in San Francisco, she was ready to end her self-imposed hiatus and finding a partner to game with was a necessity.
"Being with someone who also loves games has been vital to me for a long time, especially if they are really into the culture itself. Most of my adult life has been spent in arcades or comic shops, so it's something that is just absolutely a priority to me. I attend PAX Prime annually, so if that's not their jam, then I dunno man. Deal-breaker."
Must love games this much.
By 2011, Andrew had been on Jes' radar for a while - they'd been internet friends for about seven years at this point. He had recently been posting cute pictures of himself to Facebook as a quiet attempt to attract her, though of course, she didn't know who they were intended for. With him across the country in New Jersey, it didn't even occur to her that he would consider such an attempt. She decided to learn more about him and turned to a fellow MC Frontalot forum member who had met Andrew and "after that I decided I had nothing to lose."
"That night I messaged Andrew on Facebook. My first message to him literally said, "Sup hottay". He thought I was messing with him. But I was all about him."
It didn't take long for the two to realize they had a great thing going. "I felt like he was meant for me once we started dating. The way we would make a plan for exploring the [Minecraft] world together... but it just felt so real. It felt so natural to be wandering off into the unknown with him, even though it was the digital unknown, there is something super romantic about that."
Long distance is hard, but gaming gave them a way to be together. "We started dating toward the end of the year, so when Christmas came it was hard because we were so far apart (3,000 miles!). We were really into Minecraft and shared a map for just the two of us. We had this really beautiful cave that opened into a cove and he wrote ""I <3 Jes"" so that we had to climb to the top of the mountain to read it."
A drawing titled 'The Legend of Jeska' featuring the couple.
Through games, Jes and Andrew spent time together, learned each other's skills and habits and grew closer as a team. The more they played, the more they saw how complimentary they were. "He is a really great team-player and problem-solver," Jes said of Andrew. "I feel that even when we come up against something really hard — like bosses with multiple stages or something like that where you have to really know what you're doing — his attitude helps me to focus on solving the problem. His problem-solvingness is contagious! The best thing though? He knows how to have fun. That's always my main goal, and so we really clicked because of that from the start."
Six months into the relationship, the pair decided that 3,000 miles was just too much and Andrew made the move from New Jersey to San Francisco. Being apart for the first six months really gave them a greater appreciation for being together in life as well as in game. "The togetherness thing is a big theme in our relationship. We love doing everything together. I enjoy taking the lead, but most of the time, I like when we are doing things together, even mundane tasks. Just the doing of things, whether it's solving a puzzle or buying groceries."
In 2012, after about a year of being together, Jes asked Andrew to marry her. They took about a year planning their epic Bioshock themed wedding. Though some family members might have been a tiny bit confused by the hulking metal monster, the day was a huge success with even the non-gamers being drawn to the beautiful work done by the local cosplayers and everyone loving the elegant art decco feel.
Andrew with the two local cosplayers.
Gaming remains one of the most important things they do together. "We try to devote one weekend day to relaxing and gaming. Maybe 3-8 hours during the week and then anywhere from a few hours to the entire weekend. MMOs, shooters, action RPGs, platformers, colony sims, just lots of different things. Whatever Minecraft and Starbound are. RimWorld, Sol 0."
Not only is gaming something they love and can share, but they both see the positive effects of gaming on their lives. Gaming "has really deepened my need to do things cooperatively, even in life." Jes divulged, "but more importantly, communication is really bolstered when we play cooperative games. If we are communicating in game, it's like practice for in the real world. We get stressed out if we have to wipe a raid, but it gives us non-real situations to test ourselves. And after doing it for a few years now, I think it really shows in the way we treat each other. Andrew is the best teammate I could ask for!"
There are new adventures on the horizon which have changed their gaming habits lately. Jes admitted that recently she has been playing "lots of filthy casual tablet games like the Voodoo Whisperer. Things that don't piss off my motion sickness!" Their Player 3 will enter the game in March!
Jes had some fantastic advice for people looking to find their perfect Player 2, "Dating is difficult, but not impossible. It's something you have to practice at, just like any game of skill. I had my fair share of boyfriends, and I did my best to learn something from each relationship, and then bring that with me for when it was time for the next one. Basically I did my best to level up in between each relationship.
"I think gamers have a unique advantage, in that there are so many types of games to share with each other, and experiencing them together will help you learn about each other. And learning about each other is the most important thing to do when you are dating! Talk about everything and don't worry about offending your partner if you want to be a good team."