Gaming and Love Languages: Understanding Your Gamer Partner Better
Posted By: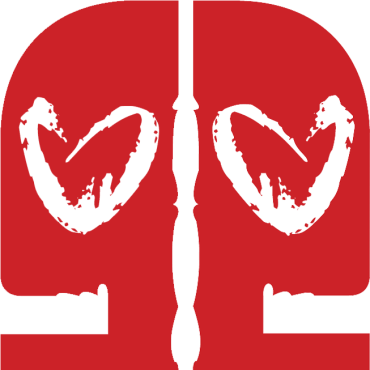 GamerDating Team - May 25, 2023
An Introduction to Love and Gaming
When we think about love languages, we usually associate them with how we communicate affection to our partners in a traditional sense. However, for those whose passions include the world of gaming, these love languages can also translate seamlessly into the gaming realm, leading to deeper connections.
Deciphering the Five Love Languages
As a primer, let's quickly revisit the five love languages, a concept conceived by Gary Chapman:
Words of Affirmation: These are expressions of love that are verbalized. They can range from compliments and words of appreciation to verbal support.
Acts of Service: These are actions, rather than words, that are carried out to demonstrate love. This could be something as simple as helping with chores or as personal as taking over a duty that your partner finds burdensome.
Receiving Gifts: This love language involves giving gifts that are thoughtful and meaningful. The value isn't tied to the price tag, but rather the level of consideration behind the gift.
Quality Time: This language is all about giving your undivided attention to your partner, showing them that you value their company.
Physical Touch: This involves expressing love through physical contact, be it holding hands, hugging, or even a gentle touch on the arm.
Let's now explore how these love languages are relevant to the gaming world, all the while keeping in mind that these principles apply universally in love and relationships.
Words of Affirmation: Encouragement and Praise in the Gaming Context
For partners whose love language is words of affirmation, positive feedback is crucial. Compliment them when they achieve a difficult task in a game, praise their strategic thinking, or show admiration for their gaming skills. Remember, this goes beyond gaming: such words of affirmation can also be expressed in their daily life. Encourage their dreams, acknowledge their efforts at work, and always be their biggest cheerleader.
Acts of Service: Supporting Your Gamer Partner
In gaming, acts of service can take the form of helping your partner with a tough level or quest, or managing updates for their favorite game. In broader terms, acts of service also include actions that show you care about their comfort and wellbeing, like cooking a meal, running an errand, or giving them a break when they're feeling overwhelmed.
Receiving Gifts: The Art of Gifting in a Gamer's World
Gifting your partner a new game they've been excited about, or surprising them with in-game purchases that enhance their gaming experience, can be a great way to express your love. However, remember that gifts are not just materialistic. It's the thought that counts. It could be a handwritten note, their favorite snack, or even a surprise outing to a place they love.
Quality Time: Gaming and Beyond
Quality time in a gaming context could involve playing games together. But it also implies disconnecting from the virtual world and enjoying shared experiences, like cooking a meal together, going for a walk, or simply having deep, meaningful conversations.
Physical Touch: More Than Just Gaming High-Fives
While physical touch in a gaming setting can be as simple as a high-five for a level cleared or a comforting hand on the shoulder when a game doesn't go as planned, remember that physical touch is a broader expression of love. It's about maintaining contact, be it through holding hands during a walk, a spontaneous hug, or a gentle kiss.
The Final Stage: A Successful Love Quest
Understanding love languages can provide vital clues for strengthening your relationship with your partner, whether you're navigating the virtual world of gaming or facing real-life challenges together. Remember, the goal isn't to win or lose but to appreciate and understand each other's unique needs and desires. Always keep an open dialogue about what makes each of you feel loved and appreciated.
In the gaming context, remember that it's not just about the game itself but the shared experiences and understanding that come from this shared interest. Similarly, in real life, it's not just about grand gestures of love but also the everyday actions and words that build a strong foundation of mutual respect and understanding.
Understanding your partner's love language in the context of their interests, such as gaming, not only brings you closer in that shared activity but also provides insights that can be applied more generally to your relationship. So whether you're battling aliens on a distant planet, saving the kingdom from an ancient curse, or simply navigating the challenges of daily life together, understanding and implementing your partner's love language will ensure that your bond only grows stronger.
In the end, remember that both gaming and love are about connection, understanding, and shared experiences. Just as you would take the time to learn the mechanics of a new game, take the time to learn your partner's love language. Your relationship – just like a well-played game – deserves that level of attention, dedication, and love.
Remember, it's not about winning or losing, but about enjoying the game together. So, grab your controllers, put your hearts on the line, and get ready to level up your love life! Happy gaming, and happier loving!