Ghosting! (The IRL kind, not your Nvidia driver)
Posted By: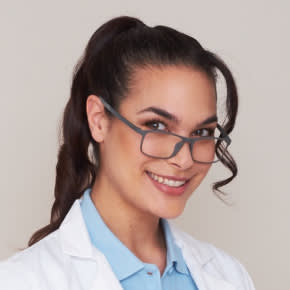 Silja - May 25, 2018
Ghosting
You came back from your third game or coffee date and you're floating: This is it: the butterflies, the cloud nine, the Mr or Ms Right! She giggled at all your jokes, he made summer holiday plans – and it's only April – life is good. You text a 'Good night' and nothing comes back. That's ok, they're probably already sleeping off the last D3 run you guys had (Was that 8 Greed runs or 12?). The next day still nothing, and something starts feeling off. Early evening your stomach is in knots and you have this feeling of dread. Could they be ghosting you? But… everything was going SO well!
Ghosting is as old as there are homosapiens, but the trend is rising alarmingly, and it's happened to over 80% of all millennials. Back in my dating days it happened to me, too, and I remember the confusion, anger and heartache – didn't he have the balls to at least send me a text with a short explanation. What was he afraid I going to do?! Argue?
But why is ghosting on the rise? Some people say FOMO is a reason, some say it's the shortening attention span, and digital media does decrease attention span and flow in an alarming way. With people scheduling up to 3 dates a night it is also not easy to create a deep connection, either. If you're the one who only had 1 date the whole last week with the person of your choice, you inadvertently invested much more than the ghoster.
Another reason is the decline in empathy: A 2010 University of Michigan study has found college students have empathy levels that are 40 per cent lower than their counterparts of 20 or 30 years ago. If Mr/Ms Right doesn't feel your pain, they won't really care if they're hurting you, or not. Last but not least – the fear of confrontation, and the inability to regulate one's emotions. Many people have issues with emotional regulation: adverse emotions such as pain, fear, anger, no matter how important they are, are seen as too powerful and overwhelming to confront. These people spend most of their lives dodging situations that cause these emotions and often supress or self-medicate when they can't. AND… They won't handle your emotions, either. Someone who can't bare pain is definitely not going to expose themselves to yours – better to ghost.
But what to do if you have been ghosted, your attachment issues are wreaking havoc with your life and moving on seems near impossible? Don't worry: I've got your back:
The Pseudo Break-Up: It's clear you're being ghosted and it's driving you crazy. There's also that little glimmer of hope you can't seem to shake… Maybe they got in a terrible car accident and are yearning for you in the hospital, not able to speak? Nope: Write a last message. This message has the job of making a no-show a good-bye. "Hey Bob, I haven't heard from you, and that's a pity, I really enjoyed our past three dates. I'm guessing this is on purpose, so I'm saying an official goodbye and take care. Bobalina" This is how you trick your brain into (halfway) feeling like there was an actual end to a social interaction.
The Clean Up: You've sent your pseudo break-up text, now it's time to get rid of all reminders. Unfollow, block, delete, the whole shebang. This way you are allowing your brain to heal from the pain-path: your 'BoB/Bobalina' neurons get overwritten with time.
The Reflection: if you are suffering way more than you should after a short amount of time, there may be deeper laying issues. Please do speak to a therapist, join a self-help group or go on a self-journey: a fulfilling relationship is just around the corner once you're ready!
The Prevention-Move: it's not a sure thing: people have ghosted partners after months of dating, there ARE assholes out there. But the probability of getting affected by ghosting sinks substantially if you don't get excited about someone new too soon: your new partner needs to earn rent on cloud 9, not just get invited in because she has a dimple, or he laughs cute.
Now go and date: if you want to know more, every Monday we answer a relationship question, why not submit one!
Cheers,
Silja