June Rewards - The latest new games for you!
Posted By: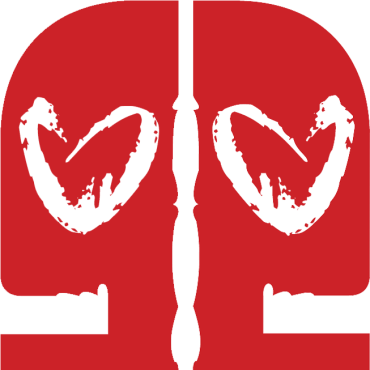 GamerDating Team - June 11, 2021
It's June, so its time for a new wave of Subscriber Rewards - We have Chivalry 2, Necromunda: Hired Gun, GRAVEN, King of Seas, Grand Casino Tycoon and More.
It's that time again! Each week we add more new games that are available with your subscription, and each month we update the selection. With every first subscription, you get to select a game, gift cards or games to bundle with your premium access. This month we've added even more games, restocked nearly all our previous choices and the most popular!
We've got a great new selection for this month to add, as well as topping up last months game selections.
If you missed out from last month, re-check this month to see if the games available now.
We offer 2 or 4-month subscriptions which allow you to read messages and send messages to any user, and allows those free users to read and respond to your premium messages. At the same time we throw in a game to say thanks and allow you to play some releases past and present while finding your player 2.
Of course, you can also opt to subscribe without a game and get access to GamerDating and your potential player 2's too.
With premium subscription you will be able to message your potential player 2, and allow those free users to respond to you.

GamerDating Subscription Reward June 2021
Chivalry 2 is a multiplayer first person slasher inspired by epic medieval movie battles. Players are thrust into the action of every iconic moment of the era - from clashing swords, to storms of flaming arrows, to sprawling castle sieges and more.
Chivalry 2 takes the original format of the widly succesful Chivalry 1, and revamps the combat system to be faster and more fluid which offers an expanded range of creative choices, allowing players to perfect their playstyle. Immersive sound and effects ensure every blow lands with the sickening thud of steel sinking into bone.
Chivalry 2 is available on the Epic Game Store
We saw this game, and knew it had to be one of the games to offer. Check out the trailer below:
You can get this in our Gold Package.
Necromunda: Hired Gun
Necromunda: Hired Gun is a gritty, fast-pcaed and violent FPS set in the darkest reaches of Warhammer 40,000's most infamous hive city.
Navigate an ocean of crime and corruption to balance the bloody ecosystem of Necromunda as a merciless hired gun. The money's good, the dog's loyal, and the gun's reliable – but can you survive the hunt?
It reminds us a bit of Doom, well... the flow and pace.
Check out the trailer here:
You can get this in our Gold Package.
GRAVEN
GRAVEN is another 3D Realms published gritty FPS. A throwback to the early days of Doom, Hexen and alike.
A marriage between modern development tools and techniques with a stark late 90s aesthetic bring the action first person puzzler GRAVEN. A faithful priest of the Orthogonal order, exiled unto death for a crime in defense of another, you live again in a small boat, adrift in a swamp. A stranger ferries you to solid ground and bestows upon you vague instructions, along with a mysterious staff and book.
Released as early access at the end of last month, you can grab it here for Steam.
Check out the launch trailer:
You can get this in our Silver Package.
King of Seas
King of Seas is an Action Role playing game set in a procedural pirate world. An epic adventure awaits you in a fantastic world, dotted with fights, lost islands and treasures. A universe that will keep you anchored as you struggle to become the king of all pirates
Sail around following a series of quests while exploring a procedurally generated sea with your actions affecting the world around you. King of Seas is available on Steam.
Raise a bottle of grog and watch the action-packed King of Seas launch trailer:
You can get this in our Silver Package.
Grand Casino Tycoon
Grand Casino Tycoon is where you are the designer of stunning, glamorous casinos. Your guests, though, have varied and sometimes opposite demands! Analyze their routines, split them up and manipulate them on your way to success!
Build your casino from scratch and design your very own masterpiece. Pick from countless unique objects and create the casino your players dream of, as well as adhereing and manipulating your customers so the casino always wins.
If you are a fan of Tycoon games, you will instantly understand the appeal of this top down build sim.
Check out the trailer:
You can get this in our Gold Package.
---
Our gaming offers bundled in with our packages
Check out our entire list of new games added and available this month. Remember you can choose two silver games for the gold option instead of just one gold game.
Do check on and off, as we randomly add new games, restock and seek out unusual games for those game dates and couples date nights.
All these games are updated, restocked but are still first come, first served basis!
Gold (4 Month):
Grand Casino Tycoon
Necromunda: Hired Gun
Chivalry 2
Sword of the Necromancer
Space Engineers
Life is Strange 2 Complete Season
Phoenix Point
Kerbal Space Program (Complete Edition)
Children of Morta
Barotrauma
Surviving Mars
XCOM 2
Temtem
Borderlands 2 (GOTY)
Warhammer: Vermintide 2
Pillars of Eternity II: Deadfire
Curse of the Dead Gods
No Man's Sky
Monster Hunter: World
Playstation Plus PSN $20 USD Gift Card - USA
Rocket League
Darkest Dungeon
Imperator: Rome
Car Mechanic Simulator 2018
SpellForce 3
Cossacks 3 Complete Experience
Post Scriptum (uncut)
War for the Overworld
Tyranny (Overlord Edition)
Sniper: Ghost Warrior Trilogy
Jurassic World Evolution
BattleTech
We Happy Few
Nintendo eShop $20 USD Gift Card - USA
Xbox Live $20 USD Gift Card - USA
Civilization 6: Rise and Fall
Steam $20 USD Gift Card - USA
Agony
Prison Architect
Planet Coaster
Kerbal Space Program
Assassin's Creed: Syndicate
Assassins Creed: Unity
Star Wars: Battlefront II
Stardew Valley
Monster Hunter: World
Total War: Rome 2 (Spartan Edition)
Grim Dawn
Fallout 4
A Way Out
Battlefield 5
Tom Clancy's Ghost Recon: Wildlands
Bannermen
NiOh: Complete Edition
Baldurs Gate II (Enhanced Edition)
XCOM 2
Pillars of Eternity II: Deadfire
Frostpunk
Tom Clancy's Rainbow Six: Siege
Grand Theft Auto V GTA
Diablo 3
Silver (2 Month):
GRAVEN
King of Seas
Volta-XM
Tiny Rails
Superliminal
Elite Dangerous
Game Dev Studio
Two Brothers
Tannenberg
Jurassic World Evolution (Deluxe Edition)
Rogues Like Us
Strange Brigade
Sunset Overdrive
Spelunky
Tales of Monkey Island Complete Pack
Brothers: A Tale of Two Sons
STAR WARS™ Jedi Knight Collection
Battlefield 1
Bioshock Infinite
The Sims 4
Age of Empires II: Definitive Edition
Fell Seal: Arbiter's Mark
Ori and the Blind Forest Definitive Edition
The Elder Scrolls V: Skyrim
XCOM: Enemy Unknown
Ziggurat
Jurassic World Evolution
Darkest Dungeon
Plague Inc: Evolved
Kingdom: New Lands
Satellite Reign
Xbox Live $10 USD Gift Card - USA
XCOM: Enemy Unknown (Complete Edition)
Empire: Total War Collection
Human: Fall Flat
Legends of Eisenwald
Victor Vran
Orcs Must Die!
Infested Planet
Magicka
Waking Mars
Absolver
Book of Demons
ABZU
Beat Cop
Starbound (incl. Early Access)
Homeworld Remastered Collection
Playstation Plus PSN $10 USD Gift Card - USA
Dead Island: Riptide
Beholder
Beholder 2
A Fistful of Gun
Blitzkrieg 3 (Deluxe Edition)
L.A. Noire (Complete Edition)
F.E.A.R. (Platinum Edition)
>observer_
The Bard's Tale: Remastered and Resnarkled
Commandos Pack
Max Payne 3
Metal Gear Solid V: The Phantom Pain
Killing Floor 2
Hotline Miami 2: Wrong Number
Kingdoms of Amalur: Reckoning
StarDrive 2
Party Hard
Recruits
Sonic Generations
Dungeon of the Endless (Pixel Edition)
Poly Bridge
Stellaris
SUPERHOT
Wolfenstein II: The New Colossus (uncut)
Plague Inc: Evolved
Ashes of the Singularity
Warcraft 3 (Gold Edition inc. The Frozen Throne)
Dishonored
Check in weekly as we update games available, and remember first come, first served.
Gamers deserve happiness, the quest for love is always the longest, but the sweetest victory of all and we wanted to extend our hand and offer something for you to do together.
Stay tuned for future competitions or promotions and of course our huge new update which will upgrade our platform across the board.
Happy Gaming and any feedback or suggestions do send us an email over at Community@GamerDating.com