Minecraft Will Be The First Crossplay Game Between Xbox One And Ps4
Posted By:
GamerDating - September 27, 2016
Minecraft has released a nice steady amount of information these last few days.
Information about Minecon patch notes on the stream sharing new information on blocks, mobs, items and generation.
In addition the new Minecraft Realms for PC and Mac gives you even more control over your world and how you play and your friends up to 10 people. Start fresh on a brand-new world, upload an existing map, or get inspired by one of our custom starting spawns. Realms for PC and Mac also includes a wide selection of minigames that you can switch between at will.
Minecraft Realms is a new subscription based service for Minecraft servers.
A tweet revealed how Minecraft Realm supports cross-platform play with an accompanying image of Playstation, PC, Mobile and Xbox.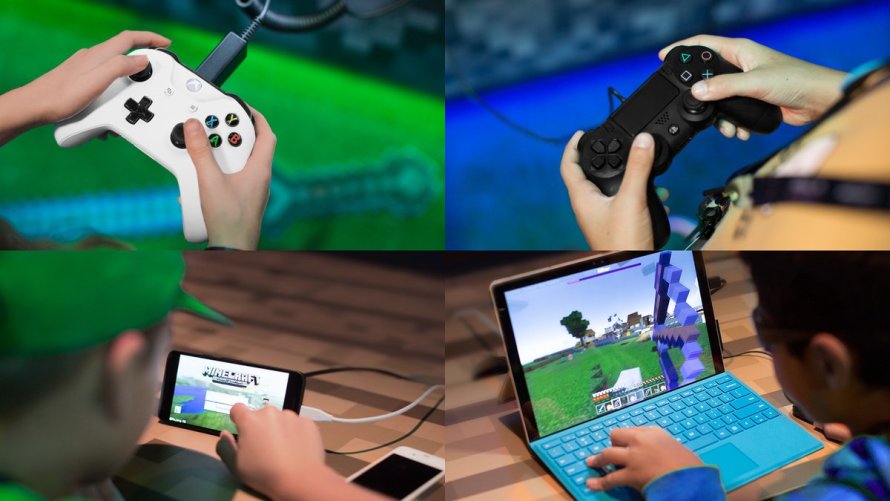 This was quickly deleted and replaced with an alternative image which has led to discussions and rumours.
Have Sony pulled out fom another deal (similar to Rocket League) ?
A new tweet appeared:
Minecraft brings everybody together, including competing devices! Realms supports cross-platform play, & there's a free trial! #MINECON2016 pic.twitter.com/oyHyiHgWt0

— Minecraft (@Minecraft) September 26, 2016
Would you pay for a Minecraft Realms Server for a game date?