Moonlighter Roadmap update, awesome little game
Posted By:
GamerDating Team - July 05, 2018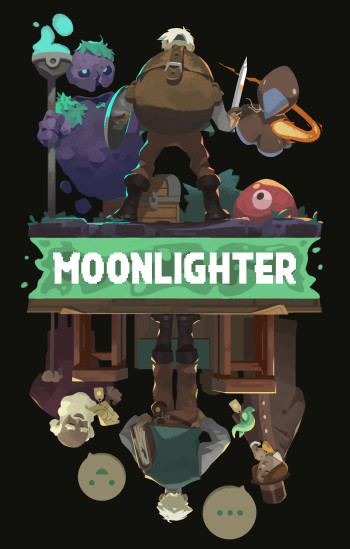 Moonlighter is a clever mix of RPG story and rogue-like dungeon crawling.
It has a very nice pixel art game and launched last month across Steam, GoG, PS4, Xbox, Switch and Humble Store.
It follows a guy called Will, a shopkeeper who wants to be a hero. The game got my interest because of the unique approach to story mixed with the responsive feel of arcade like action (check out the trailer below).
In the day you shopkeep like a good little villager, you chat to villagers, craft weapons and items and do various quests.
In the moonlight (Moonlighter of course) you go through the gate to other worlds and battle for loot, weapons and alike.
Roadmap
This week developers Digital Sun released a huge new roadmap based off all the feedback from launch.
ROADMAP DETAILS

More Stock Update — Our first update will ​ add more than 50 new rooms​ ​distributed all over the four dungeons​ making a total of ​ almost 600 room patterns available​! It's also going to improve the look of armors and enchanted items, plus we plan to add some additional help/tutorials to explain different shop upgrades better.
Adventure Update — New Game+​ lets players start the whole game again with increased difficulty level. This update will also bring brand new​ Dimensional Weapons and Amulets​, powerful equipment based on an unknown and mysterious technology.
Companion Update — Feeling lonely in the Dungeons? Worry no more! ​Choose a companion and bring it with you on the adventure​ ! ​Each companion will be a little bit different, offering various skill sets and looks. On top of that we're going to introduce​ the ​ Custom Game​ — a set of options that will allow you to to modify certain game parameters to create diverse experiences.
Trouble Update — Put your skills to the test by battling some brand new mini bosses! We're not going to tell you anything more about them — because we want those enemies to surprise (and brutally defeat... muah ha ha ha) you during your adventures. Yup, we're sadistic like that sometimes. We're also going to add new​ Item Effects, boosting the game's variety. This update should arrive sometime around Halloween — so we're hoping to bring you some spoOOoky stuff, too!
The update is of course free and will hope to release starting July and all this year.