Nintendo Switch gets Doom and Wolfenstein II: The New Colossus
Posted By:
GamerDating - September 14, 2017
Bethesda released in a surprise announcement today. Doom and the upcoming shooter Wolfenstein II: The New Colossus is coming to the Nintendo Switch alongside Skyrim.
Doom is intended to release this Christmas. Wolfenstein 2: The New Colossus will be out late on the Switch in 2018.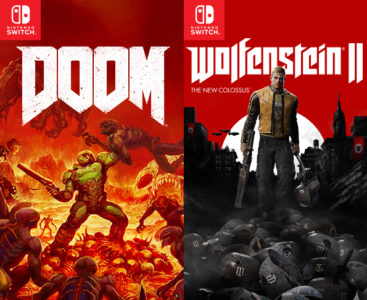 Bethesda also confirmed the date for Skyrim, which is out on November 17th.
Seeing Bethesda turn to the Switch and start releasing games is a massive boon to the Nintendo Switch which was predicted to be a lone console with Nintendo exclusives and nothing more, but now with Bethesda making the move, will we see more?
Check out GameXplain share the trailer: