April Game Rewards with your first Subscription
Posted By: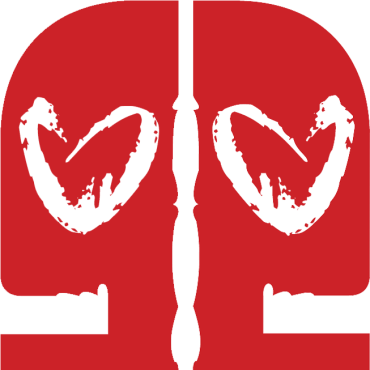 GamerDating Team - April 07, 2021
It's April, Spring is here, so its time for a new wave of Subscriber Rewards - We have Paradise Lost, Can't Drive This, Cartel Tycoon, Ranch Simulator and Star Dynasties.
It's that time again! Each week we add more new games that are available with your subscription, and each month we update the selection.
With every first subscription, you get to select a game, gift cards or games to bundle with your premium access. This month we've added even more games, restocked nearly all our previous choices and the most popular!
We've got a great new selection for this month to add, as well as topping up last months game selections.
If you missed out from last month, re-check this month to see if the games available now.
We offer 2 or 4-month subscriptions which allow you to read messages and send messages to any user, and allows those free users to read and respond to your premium messages. At the same time we throw in a game to say thanks and allow you to play some releases past and present while finding your player 2.
Of course, you can also opt to subscribe without a game and get access to GamerDating and your potential player 2's too.
With premium subscription you will be able to message your potential player 2, and allow those free users to respond to you.

GamerDating Subscription Reward March 2021
Paradise Lost is a story-driven adventure, where you play, Szymon, a boy in a 1980's post-apoc wasteland and unfold a story ahead of you.
It's winter, 1980. Szymon, a boy raised in a post-apocalyptic wasteland, finds an abandoned Nazi bunker. Will he find what he's looking for? Play Paradise Lost and explore an underground world, where Slavic mythology mixes with retrofuturistic technology. Discover the last story on Earth.
This is one of those games, that skirts your interest, or is a new type of game and you sit on the fence about it. It reminds me of Bioshock, exploring and talking to someone as you travel. Grab it here instead and have a nice topic to discuss.
Explore a place where WW2 had no winner after nukes destroyed the earth. Check out the trailer below:
You can get this in our Silver Package.
Can't Drive This
Can't Drive This is co-op racing action game where one player drives, and the others build the track!
Can't Drive This is a competitive co-op (it's a thing) multiplayer party racing game. Drive your monster truck WHILE your friend builds the road in front of you! Oh, and don't go too slow, OR YOU'LL EXPLODE! Like in that Sandra Bullock movie, in which she kinda does the same thing, but on a bus. Also, she doesn't explode (Spoiler alert). Also, Keanu Reeves was in the movie.
4 player chaos, we recommended this one!:
You can grab this with a Gold package.
Doctor Who: The Lonely Assassins
Doctor Who the Lonely Assassinsbuilds on the terrifying legacy of the Weeping Angels, first encountered in the iconic story "Blink", Doctor Who: The Lonely Assassins is a thrilling found-phone mystery developed by the award-winning creators of Sara Is Missing and SIMULACRA.
Amidst a sinister series of events at a seemingly abandoned house in London, someone goes missing, and you find their phone. When it begins to self-destruct, ex-UNIT scientist Petronella Osgood enlists your help to uncover hidden clues and solve cryptic puzzles. Will you unravel the truth behind the chilling disappearance before it's too late? But remember: don't turn your back, don't look away and DON'T BLINK.
Check out the launch trailer:
You can get this in our Silver Package.
Cartel Tycoon
Cartel Tycoon is a survival business sim inspired by the '80s narco trade. Expand and conquer, fight off rival cartels and evade the authorities. Earn people's loyalty and strive to overcome the doomed fate of a power-hungry drug lord.
Set in the fictionalized '80s Latin America, Cartel Tycoon tells the story of a time when the cocaine took over first the US, and then the whole world. Ridiculously rich drug kingpins rule over glorious empires, creating thousands of jobs. But a maelstrom of violence threatens this criminal underworld from within.
This is an Early Access Game by TinyBuildGAMES.
Check the trailer below:
You can get this in our Silver Package.
Star Dynasties
Star Dynasties is a role-playing sci-fi strategy game set in a divided galaxy following the destruction of Earth. A unique procedurally generated narrative of human drama and feudal politics is mixed together with a light empire management layer. Your choices. Your legacy.
Humanity had just taken its first tentative steps in space, when the catastrophic destruction of Mother Earth plunges the galaxy into a new Dark Age. Centuries later, those few surviving colonies have stabilised into a simple feudal society, unable to comprehend or advance the technological artefacts they use to survive. Internecine fights between an aristocratic elite decide the fate of the scattered fragments of human kind.
This is an Early Access Game by Pawley Games and Iceberg Interactive.
Check out the trailer:
You can get this in our SILVER Package.
Ranch Simulator
Ranch Simulator is a Building, Farming, Harvest and hunting simulator. Ranching certainly isn't your average job.
It was once your grandfather's pride-and-joy, but your family ranch has fallen on hard times and it's up to you to turn things around. Sitting in a remote forested valley, the dilapidated homestead will test all your abilities as you attempt to turn it into the most prosperous ranch in the region – either alone or in up to four player co-op multiplayer.
This is an Early Access Game by Toxic Dog.
Check out the trailer:
You can get this in our Gold Package.
---
Our gaming offers bundled in with our packages
Check out our entire list of new games added and available this month. Remember you can choose two silver games for the gold option instead of just one gold game.
All these games are updated, restocked but are still first come, first served basis!
Gold (4 Month):
Can't Drive This
Ranch Simulator
Sword of the Necromancer
Space Engineers
Life is Strange 2 Complete Season
Phoenix Point
Kerbal Space Program (Complete Edition)
Children of Morta
Barotrauma
Surviving Mars
XCOM 2
Temtem
Borderlands 2 (GOTY)
Warhammer: Vermintide 2
Pillars of Eternity II: Deadfire
Curse of the Dead Gods
No Man's Sky
Monster Hunter: World
Playstation Plus PSN $20 USD Gift Card - USA
Rocket League
Darkest Dungeon
Imperator: Rome
Car Mechanic Simulator 2018
SpellForce 3
Cossacks 3 Complete Experience
Post Scriptum (uncut)
War for the Overworld
Tyranny (Overlord Edition)
Sniper: Ghost Warrior Trilogy
Jurassic World Evolution
BattleTech
We Happy Few
Nintendo eShop $20 USD Gift Card - USA
Xbox Live $20 USD Gift Card - USA
Civilization 6: Rise and Fall
Steam $20 USD Gift Card - USA
Agony
Prison Architect
Planet Coaster
Kerbal Space Program
Assassin's Creed: Syndicate
Assassins Creed: Unity
Star Wars: Battlefront II
Stardew Valley
Monster Hunter: World
Total War: Rome 2 (Spartan Edition)
Grim Dawn
Fallout 4
A Way Out
Battlefield 5
Tom Clancy's Ghost Recon: Wildlands
Bannermen
NiOh: Complete Edition
Baldurs Gate II (Enhanced Edition)
XCOM 2
Pillars of Eternity II: Deadfire
Frostpunk
Tom Clancy's Rainbow Six: Siege
Grand Theft Auto V GTA
Diablo 3
Silver (2 Month):
Paradise Lost
Doctor Who: The Lonely Assassins
Cartel Tycoon
Star Dynasties
Volta-XM
Tiny Rails
Superliminal
Elite Dangerous
Game Dev Studio
Two Brothers
Tannenberg
Jurassic World Evolution (Deluxe Edition)
Rogues Like Us
Strange Brigade
Sunset Overdrive
Spelunky
Tales of Monkey Island Complete Pack
Brothers: A Tale of Two Sons
STAR WARS™ Jedi Knight Collection
Battlefield 1
Bioshock Infinite
The Sims 4
Age of Empires II: Definitive Edition
Fell Seal: Arbiter's Mark
Ori and the Blind Forest Definitive Edition
The Elder Scrolls V: Skyrim
XCOM: Enemy Unknown
Ziggurat
Jurassic World Evolution
Darkest Dungeon
Plague Inc: Evolved
Kingdom: New Lands
Satellite Reign
Xbox Live $10 USD Gift Card - USA
XCOM: Enemy Unknown (Complete Edition)
Empire: Total War Collection
Human: Fall Flat
Legends of Eisenwald
Victor Vran
Orcs Must Die!
Infested Planet
Magicka
Waking Mars
Absolver
Book of Demons
ABZU
Beat Cop
Starbound (incl. Early Access)
Homeworld Remastered Collection
Playstation Plus PSN $10 USD Gift Card - USA
Dead Island: Riptide
Beholder
Beholder 2
A Fistful of Gun
Blitzkrieg 3 (Deluxe Edition)
L.A. Noire (Complete Edition)
F.E.A.R. (Platinum Edition)
>observer_
The Bard's Tale: Remastered and Resnarkled
Commandos Pack
Max Payne 3
Metal Gear Solid V: The Phantom Pain
Killing Floor 2
Hotline Miami 2: Wrong Number
Kingdoms of Amalur: Reckoning
StarDrive 2
Party Hard
Recruits
Sonic Generations
Dungeon of the Endless (Pixel Edition)
Poly Bridge
Stellaris
SUPERHOT
Wolfenstein II: The New Colossus (uncut)
Plague Inc: Evolved
Ashes of the Singularity
Warcraft 3 (Gold Edition inc. The Frozen Throne)
Dishonored
Check in weekly as we update games available, and remember first come, first served.
Gamers deserve happiness, the quest for love is always the longest, but the sweetest victory of all and we wanted to extend our hand and offer something for you to do together.
Stay tuned for future competitions or promotions and of course our huge new update which will upgrade our platform across the board.
Happy Gaming and any feedback or suggestions do send us an email over at community@gamerdating.com