Our August rewards for you!
Posted By: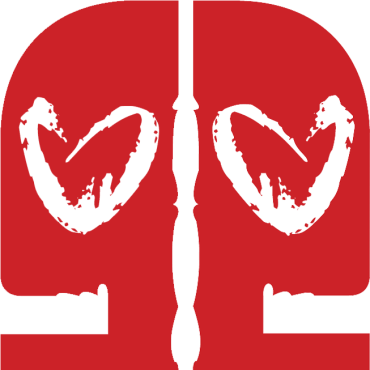 GamerDating Team - August 01, 2020
It's August, so its time for a new wave of Subscriber Rewards - We have Fell Seal: Arbiters Mark, Ori and the Blind Forest, Barotrauma, The Sims 4, Jedi Knight Collections and more.
It's that time again! Each week we add more new games that are available with your subscription, and each month we update the selection. With every first subscription, you get to select a game, gift cards or games to bundle with your premium access. This month we've added even more games, restocked nearly all our previous choices and the most popular!
We've got a great new selection for this month to add, as well as topping up last months game selections.
If you missed out from last month, re-check this month to see if the games available now.
We offer 2 or 4-month subscriptions which allow you to read messages and send messages to any user, and allows those free users to read and respond to your premium messages. At the same time we throw in a game to say thanks and allow you to play some releases past and present while finding your player 2 <3
Of course, you can also opt to subscribe without a game and get access to GamerDating and your potential player 2's too.

The Sims 4
The Sims 4 allows you to take characters known as sims and set a world out for them. The Sims has been a huge hit and favourite for our subscribers so we've topped it up to ensure you can explore simlish.
Unleash your imagination and create a world of Sims that's wholly unique. Explore and customize every detail from Sims to homes–and much more. Choose how Sims look, act, and dress. Determine how they'll live out each day.
Life, and Sims, are yours to control. Customize your unique Sims, design their homes & take them on wild adventures through celebdom, romance, holidays and more.
The game continues to update, with patches, improvements and new DLC and features. Check out the latest update trailer below:
You can get this in our Silver Package.
Fell Seal: Arbiters Mark
Fell Seal: Arbiter's Mark is a turn-based tactical RPG with a focus on storytelling and strategic battles. Unfold a mature story as you progress through hand-crafted scenarios, controlling your own group of Arbiters, with each character customizable from a wide selection of classes.
Fell Seal: Arbiters Mark takes your typical turn based tactics game and gives it a real upgrade. A single player experience but one you can completely make your own, ideal for discussions over your first discord game date. We are bonkers and giving this away in our SILVER package.
Barotrauma
Barotrauma is a 2D co-op submarine simulator – in space, with survival horror elements. Steer your submarine, give orders, fight monsters, fix leaks, operate machinery, man the guns and craft items, and stay alert: danger in Barotrauma doesn't announce itself!
Barotrauma is one of those games which presents a basic premise, ramps up the challenge and then adds on a sprinkling of chaos to make sure you are never relaxing. The ultimate team game. You should totally play with in game VOIP and use radios ;)
This game is still in Early Access and has had multiple updates since hitting Steam. We expect to see it fly. This can be picked up with our GOLD package!
STAR WARS™ Jedi Knight Collection
STAR WARS™ Jedi Knight Collection needs to be in this list, a collection of trend setting fps brilliance. Dark Forces, Jedi Outcast and Jedi Academy. Amazing collection.
These games are ancient, the premium quality games with outdated graphics, solid core gameplay and perfect for anyone who wants to remember the early days of FPS STAR WARS.
Items included in this bundle:
STAR WARS™ - Dark Forces
STAR WARS™ Jedi Knight: Dark Forces II
STAR WARS™ Jedi Knight - Mysteries of the Sith™
STAR WARS™ Jedi Knight II - Jedi Outcast™
STAR WARS™ Jedi Knight - Jedi Academy™
There is no official trailer for the collection, so check out the latest in the collection. Re-released for Switch.
You can get this in our SILVER Package.
Ori and the Blind Forest (Definitive Edition)
Ori and the Blind Forest tells the tale of a young orphan destined for heroics, through a visually stunning Action-Platformer crafted by Moon Studios.
We've featured this and the sequel already here at GamerDating, and even have a review by our own writer, found here for the sequel.
Ori and the Blind Forest is a singleplayer experience, great for the big screen and controller. Sit comfy in your game date and experience an engaging and cute story of Ori.
You can get this in our SILVER Package.
Our gaming offers bundled in with our packages
Check out our entire list of new games added and available this month. Remember you can choose two silver games for the gold option instead of just one gold game.
New games listed in bold:
Gold (4 Month):
Barotrauma
Surviving Mars
XCOM 2
Temtem
Borderlands 2 (GOTY)
Warhammer: Vermintide 2
Pillars of Eternity II: Deadfire
Curse of the Dead Gods
No Man's Sky
Monster Hunter: World
Playstation Plus PSN $20 USD Gift Card - USA
Rocket League
Darkest Dungeon
Imperator: Rome
Car Mechanic Simulator 2018
SpellForce 3
Cossacks 3 Complete Experience
Post Scriptum (uncut)
War for the Overworld
Tyranny (Overlord Edition)
Sniper: Ghost Warrior Trilogy
Jurassic World Evolution
BattleTech
We Happy Few
Nintendo eShop $20 USD Gift Card - USA
Xbox Live $20 USD Gift Card - USA
Civilization 6: Rise and Fall
Steam $20 USD Gift Card - USA
Agony
Prison Architect
Planet Coaster
Kerbal Space Program
Assassin's Creed: Syndicate
Assassins Creed: Unity
Star Wars: Battlefront II
Stardew Valley
Monster Hunter: World
Total War: Rome 2 (Spartan Edition)
Grim Dawn
Fallout 4
A Way Out
Battlefield 5
Tom Clancy's Ghost Recon: Wildlands
Bannermen
NiOh: Complete Edition
Baldurs Gate II (Enhanced Edition)
XCOM 2
Pillars of Eternity II: Deadfire
Frostpunk
Tom Clancy's Rainbow Six: Siege
Grand Theft Auto V GTA
Diablo 3
Silver (2 Month):
Tales of Monkey Island Complete Pack
Brothers: A Tale of Two Sons
STAR WARS™ Jedi Knight Collection
Battlefield 1
Bioshock Infinite
The Sims 4
Age of Empires II: Definitive Edition
Fell Seal: Arbiter's Mark
Ori and the Blind Forest Definitive Edition
The Elder Scrolls V: Skyrim
XCOM: Enemy Unknown
Ziggurat
Jurassic World Evolution
Darkest Dungeon
Plague Inc: Evolved
Kingdom: New Lands
Satellite Reign
Xbox Live $10 USD Gift Card - USA
XCOM: Enemy Unknown (Complete Edition)
Empire: Total War Collection
Human: Fall Flat
Legends of Eisenwald
Victor Vran
Orcs Must Die!
Infested Planet
Magicka
Waking Mars
Absolver
Book of Demons
ABZU
Beat Cop
Starbound (incl. Early Access)
Homeworld Remastered Collection
Playstation Plus PSN $10 USD Gift Card - USA
Dead Island: Riptide
Beholder
Beholder 2
A Fistful of Gun
Blitzkrieg 3 (Deluxe Edition)
L.A. Noire (Complete Edition)
F.E.A.R. (Platinum Edition)
>observer_
The Bard's Tale: Remastered and Resnarkled
Commandos Pack
Max Payne 3
Metal Gear Solid V: The Phantom Pain
Killing Floor 2
Hotline Miami 2: Wrong Number
Kingdoms of Amalur: Reckoning
StarDrive 2
Party Hard
Recruits
Sonic Generations
Dungeon of the Endless (Pixel Edition)
Poly Bridge
Stellaris
SUPERHOT
Wolfenstein II: The New Colossus (uncut)
Plague Inc: Evolved
Ashes of the Singularity
Warcraft 3 (Gold Edition inc. The Frozen Throne)
Dishonored
Check in weekly as we update games available, and remember first come, first served.
We have great new updates coming to GamerDating in 2020, with a new message system as our number one priority. We also intend to introduce a shorter subscription time to allow people to dip in to search for their player 2. Stay tuned for a future update of what is coming very soon in 2020.
Happy Gaming and any feedback or suggestions do send us an email over at community@gamerdating.com