Our December rewards for you!
Posted By: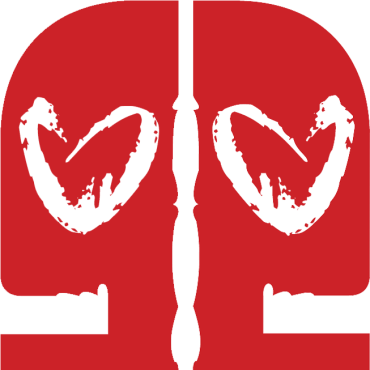 GamerDating Team - December 18, 2019
Grand Theft Auto V and Online, Plague Inc: Evolved, Kingdom: New Lands, Stellaris and every game we've had before in this huge festive feast of games!
It's that time again! Each week we add more new games that are available with your subscription. With every first subscription you get to select a game, gift cards or games to bundle with your premium access. This month we've added even more games, restocked nearly all our previous choices and the most popular!
We offer 2 or 4-month subscriptions which allow you to read messages and send messages to any user, and allows those free users to read and respond to your premium messages. At the same time we throw in a game to say thanks and allow you to play some releases past and present while finding your player 2 <3
Of course, you can also opt to subscribe without a game and get access to GamerDating and your potential player 2's too.

This month we are bundling last months and this months games into one huge game extravaganza!
Grand Theft Auto: V
When a young street hustler, a retired bank robber and a terrifying psychopath find themselves entangled with some of the most frightening and deranged elements of the criminal underworld, the U.S. government and the entertainment industry, they must pull off a series of dangerous heists to survive in a ruthless city in which they can trust nobody, least of all each other.
In GTA V you play between three characters and as its on PC, in 4k with 60fps. GTAV also brings you Grand Theft Auto Online and while native out the box is a great experience, the modding world on PC delivers an absolute masterpiece. Checkout FiveM ;-)
We are offering Grand Theft Auto V as a gold option.
Plague Inc: Evolved
Plague Inc: Evolved is a unique mix of high strategy and terrifyingly realistic simulation. Your pathogen has just infected 'Patient Zero' - now you must bring about the end of human history by evolving a deadly, global Plague whilst adapting against everything humanity can do to defend itself.
You may have come across this in flash format, or old versions but the new steam version features all different types of disease, competitive multiplayer and awesome co-operative mode.
You can get Plague Inc: Evolved with a Silver Package.
Kingdom: New Lands
Kingdom: New Lands builds upon the award-winning gameplay and mystery of Kingdom by introducing an abundance of new content to the IGF-nominated title while maintaining the simplicity and depth that legions of monarchs have come to experience and enjoy. .
Kingdom: New Lands doesnt do tutorials, teachings or guides. Part of the experience is simply enjoying and learning how it runs with it's rogue-lite play.
You can get Kingdom: New Lands with a silver package.
Stellaris
Stellaris has fast become THE space 4x. Forge a galactic empire by sending out science ships to survey and explore, while construction ships build stations around newly discovered planets. Discover buried treasures and galactic wonders as you spin a direction for your society, creating limitations and evolutions for your explorers. Alliances will form and wars will be declared.
This is perfect for the endless games (Think CIV, one more turn syndrome) and brilliant with multiplayer and re playability./p>
You can get this in our Silver Package.
Our gaming offers bundled in with our packages
Check out our entire list of new games added and available this month. Remember you can choose two silver games for the gold option instead of just one gold game.
New games listed in bold:
Gold (4 Month):
Playstation Plus PSN $20 USD Gift Card - USA
Rocket League
Darkest Dungeon
Imperator: Rome
Warhammer: Vermintide 2
Car Mechanic Simulator 2018
SpellForce 3
Cossacks 3 Complete Experience
Post Scriptum (uncut)
War for the Overworld
Tyranny (Overlord Edition)
Sniper: Ghost Warrior Trilogy
Jurassic World Evolution
BattleTech
We Happy Few
Nintendo eShop $20 USD Gift Card - USA
Xbox Live $20 USD Gift Card - USA
Civilization 6: Rise and Fall
Steam $20 USD Gift Card - USA
Agony
Prison Architect
Planet Coaster
Kerbal Space Program
Assassin's Creed: Syndicate
Assassins Creed: Unity
Star Wars: Battlefront II
Stardew Valley
Monster Hunter: World
Total War: Rome 2 (Spartan Edition)
Grim Dawn
Fallout 4
A Way Out
Battlefield 5
Tom Clancy's Ghost Recon: Wildlands
Bannermen
NiOh: Complete Edition
Baldurs Gate II (Enhanced Edition)
XCOM 2
Pillars of Eternity II: Deadfire
Frostpunk
Tom Clancy's Rainbow Six: Siege
Grand Theft Auto V GTA
Diablo 3
Borderlands 2 (GOTY)
Silver (2 Month):
Plague Inc: Evolved
Kingdom: New Lands
XCOM: Enemy Unknown
The Sims 4
Satellite Reign
Xbox Live $10 USD Gift Card - USA
XCOM: Enemy Unknown (Complete Edition)
Empire: Total War Collection
Human: Fall Flat
Legends of Eisenwald
Victor Vran
Orcs Must Die!
Infested Planet
Magicka
Waking Mars
Ziggurat
Absolver
Book of Demons
ABZU
Beat Cop
Starbound (incl. Early Access)
Homeworld Remastered Collection
Playstation Plus PSN $10 USD Gift Card - USA
Dead Island: Riptide
Beholder
Beholder 2
A Fistful of Gun
Blitzkrieg 3 (Deluxe Edition)
L.A. Noire (Complete Edition)
F.E.A.R. (Platinum Edition)
>observer_
The Bard's Tale: Remastered and Resnarkled
Commandos Pack
Max Payne 3
Metal Gear Solid V: The Phantom Pain
Killing Floor 2
Hotline Miami 2: Wrong Number
Kingdoms of Amalur: Reckoning
StarDrive 2
Party Hard
Recruits
Sonic Generations
Dungeon of the Endless (Pixel Edition)
Poly Bridge
Stellaris
SUPERHOT
Wolfenstein II: The New Colossus (uncut)
Plague Inc: Evolved
Ashes of the Singularity
Warcraft 3 (Gold Edition inc. The Frozen Throne)
The Elder Scrolls V: Skyrim
Dishonored
Check in weekly as we update games available, and remember first come, first served.
We have great new updates coming to GamerDating in 2020, with a new message system amongst our number one priority. Stay tuned for an future update of what is coming in 2020.
Happy Gaming and have a Festive Holiday!