Our December rewards for you!
Posted By: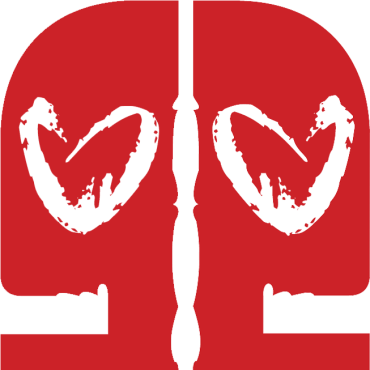 GamerDating Team - December 02, 2020
It's December, and with the celebration cheer - We have a huge set of new games available - Secret of Mana, Jackbox Party Pack, Final Fantasy VIII, Offworld Trading Company and Train Simulator 2020 just to mention a few.
It's that time again! Each week we add more new games that are available with your subscription, and each month we update the selection. With every first subscription, you get to select a game, gift cards or games to bundle with your premium access. This month we've added even more games, restocked nearly all our previous choices and the most popular!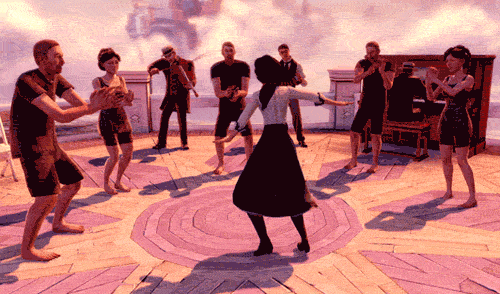 We've got a great new selection for this month to add, even more than listed above, as well as topping up last months game selections.
If you missed out from last month, re-check this month to see if the games available now.
We offer 2 or 4-month subscriptions which allow you to read messages and send messages to any user, and allows those free users to read and respond to your premium messages. At the same time we throw in a game to say thanks and allow you to play some releases past and present while finding your player 2 <3
Of course, you can also opt to subscribe without a game and get access to GamerDating and your potential player 2's too.

Check out the list of games, learn about some of our highlighted games or check out our latest updates.
The Jackbox Party Pack offers 5 party games in one pack! You're gonna need more than one party for this. Your phones or tablets are your controllers! For groups of players.
These games are great for lockdown, and with the holidays about to hit. It's a perfect time to play a variety of games such as "Fibbage XL, Drawful, Word Spud and Lie Swatter". The games also work well with streaming and all work via jackbox.tv
Released back in 2014, the Jackbox party games have been very popular over 2020 with the challenges of lockdown, so could be a bit of a release over Christmas. Of course you could always invite that potential player 2 to your friends games as an alternative outing.
You can get this in our Gold Package.
Secret of Mana
Secret of Mana is a remake of the 1993 classic hit. Now available in 3D and for you on Steam.
The memorable adventure of Randi, Primm and Popoi is reborn as Secret of Mana! Originally released in 1993, Secret of Mana is by far the most popular title in the "Mana" series and has now undergone a much-awaited full 3D remake!
You can grab this with a gold package.
Final Fantasy VIII
Final Fantasy VIII is one of those games that sits amongst the other greats. You can revisit FF8 on Steam and get access to a huge new variety of new game modes, boosters and alike.
Play Squall Leonhart and co, reventure into the story framed around the war where Galbadia, a Global Superpower, has declared war on Dollet. Squall is from Dollet, GO!
You can grab this with a silver package.
Offworld Trading Company
Offworld Trading Company puts you in charge of business. Mars has been colonized, and Earth's corporate titans fight to dominate this new market. Competition is fierce in this fast-paced economic RTS from Civilization IV Lead Designer, Soren Johnson.
This is the core game (the game has been split up with free multiplayer.
Race against other business owners as you land on mars, start earning, selling, buying and competing on this quality experience. AKA, Learn business in a game ;)
You can get this in our silver package.
Rise of Industry
Rise of Industry is a strategic tycoon game where you build and manage a growing industrial empire.
As a budding entrepreneur, you will build factories, construct efficient production lines, move raw materials, produce finished goods, and arrange trade with the world's developing cities, providing them with the resources they need to flourish - for as they grow and prosper, so do you.
You can get this in our silver package.
Our gaming offers bundled in with our packages
Check out our entire list of new games added and available this month. Remember you can choose two silver games for the gold option instead of just one gold game.
Gold (4 Month):
The Jackbox Party Pack
Secret of Mana
Dead Age 2
Space Engineers
Life is Strange 2 Complete Season
Phoenix Point
Kerbal Space Program (Complete Edition)
Children of Morta
Barotrauma
Surviving Mars
XCOM 2
Temtem
Borderlands 2 (GOTY)
Warhammer: Vermintide 2
Pillars of Eternity II: Deadfire
Curse of the Dead Gods
No Man's Sky
Monster Hunter: World
Playstation Plus PSN $20 USD Gift Card - USA
Rocket League
Darkest Dungeon
Imperator: Rome
Car Mechanic Simulator 2018
SpellForce 3
Cossacks 3 Complete Experience
Post Scriptum (uncut)
War for the Overworld
Tyranny (Overlord Edition)
Sniper: Ghost Warrior Trilogy
Jurassic World Evolution
BattleTech
We Happy Few
Nintendo eShop $20 USD Gift Card - USA
Xbox Live $20 USD Gift Card - USA
Civilization 6: Rise and Fall
Steam $20 USD Gift Card - USA
Agony
Prison Architect
Planet Coaster
Kerbal Space Program
Assassin's Creed: Syndicate
Assassins Creed: Unity
Star Wars: Battlefront II
Stardew Valley
Monster Hunter: World
Total War: Rome 2 (Spartan Edition)
Grim Dawn
Fallout 4
A Way Out
Battlefield 5
Tom Clancy's Ghost Recon: Wildlands
Bannermen
NiOh: Complete Edition
Baldurs Gate II (Enhanced Edition)
XCOM 2
Pillars of Eternity II: Deadfire
Frostpunk
Tom Clancy's Rainbow Six: Siege
Grand Theft Auto V GTA
Diablo 3
Silver (2 Month):
Final Fantasy VIII
The Long Dark
Offworld Trading Company Core Game
Train Simulator 2020
Rise of Industry
Final Fantasy VIII
Jurassic World Evolution (Deluxe Edition)
Rogues Like Us
Strange Brigade
Sunset Overdrive
Spelunky
Tales of Monkey Island Complete Pack
Brothers: A Tale of Two Sons
STAR WARS™ Jedi Knight Collection
Battlefield 1
Bioshock Infinite
The Sims 4
Age of Empires II: Definitive Edition
Fell Seal: Arbiter's Mark
Ori and the Blind Forest Definitive Edition
The Elder Scrolls V: Skyrim
XCOM: Enemy Unknown
Ziggurat
Jurassic World Evolution
Darkest Dungeon
Plague Inc: Evolved
Kingdom: New Lands
Satellite Reign
Xbox Live $10 USD Gift Card - USA
XCOM: Enemy Unknown (Complete Edition)
Empire: Total War Collection
Human: Fall Flat
Legends of Eisenwald
Victor Vran
Orcs Must Die!
Infested Planet
Magicka
Waking Mars
Absolver
Book of Demons
ABZU
Beat Cop
Starbound (incl. Early Access)
Homeworld Remastered Collection
Playstation Plus PSN $10 USD Gift Card - USA
Dead Island: Riptide
Beholder
Beholder 2
A Fistful of Gun
Blitzkrieg 3 (Deluxe Edition)
L.A. Noire (Complete Edition)
F.E.A.R. (Platinum Edition)
>observer_
The Bard's Tale: Remastered and Resnarkled
Commandos Pack
Max Payne 3
Metal Gear Solid V: The Phantom Pain
Killing Floor 2
Hotline Miami 2: Wrong Number
Kingdoms of Amalur: Reckoning
StarDrive 2
Party Hard
Recruits
Sonic Generations
Dungeon of the Endless (Pixel Edition)
Poly Bridge
Stellaris
SUPERHOT
Wolfenstein II: The New Colossus (uncut)
Plague Inc: Evolved
Ashes of the Singularity
Warcraft 3 (Gold Edition inc. The Frozen Throne)
Dishonored
Check in weekly as we update games available, and remember first come, first served.
As 2020 comes to a close, we've seen a large array of new games, game delays and old ignored games rocket to popularity. It's been a crazy year and we at GamerDating have not stopped planning.
We've had your feedback and trust us.. when you email us demands, dreams, and wants. We take it on board.
New UX and improved UI with new messaging, and improved dashboard to make the site run slicker, smoother and faster on all applications is on the horizon.
We'll release a holiday season post in the coming weeks, but for now. We wish you a great holiday gaming break.
While we finish up our next year planning, please continue to email over feedback, ideas and suggestions at community@gamerdating.com