Our May Rewards for you 2021
Posted By: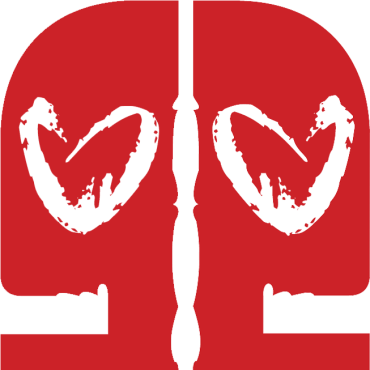 GamerDating Team - May 06, 2021
It's May, summer is right around the corner, so its time for a new wave of Subscriber Rewards - MotoGP 21, Evil Genius 2: World Domination, Turnip Boy Commits Tax Evasion and Orbital Bullet.
It's that time again! Each week we add more new games that are available with your subscription, and each month we update the selection.
With every first subscription, you get to select a game, gift cards or games to bundle with your premium access. This month we've added even more games, restocked nearly all our previous choices and the most popular!
We've got a great new selection for this month to add, as well as topping up last months game selections.
If you missed out from last month, re-check this month to see if the games available now.
We offer 2 or 4-month subscriptions which allow you to read messages and send messages to any user, and allows those free users to read and respond to your premium messages. At the same time we throw in a game to say thanks and allow you to play some releases past and present while finding your player 2.
Of course, you can also opt to subscribe without a game and get access to GamerDating and your potential player 2's too.
With premium subscription you will be able to message your potential player 2, and allow those free users to respond to you.

GamerDating Subscription Reward May 2021
MotoGP 21 is touted as the most realistic and immersive MotoGP game ever.
Take your place on the starting grid and get ready for the most realistic and immersive MotoGP™ videogame ever. Live the most authentic 2-wheels racing experience with the new MotoGP™21!
Live the 2021 Season at its fullest with the classes MotoGP™, Moto2™, Moto3™. Live the most authentic and immersive 2-wheels racing experience with more than 120 official riders, over 20 tracks and new and improved features for an unprecedented level of realism. And for the first time, the Long Lap Penalty. Relive the history of MotoGP™ with more than 40 historic riders and their iconic bikes.
Check out the trailer below:
You can get this in our Gold Package.
Evil Genius 2: World Domination
Evil Genius 2: World Domination is a satirical spy-fi lair builder where YOU are the criminal mastermind!
Build your own unique evil lair and cover operation, Train a force of criminal minions, Defend your Lair from the Forces of Justice, and Dominate the world with a Doomsday Device in this direct sequel to the 2004 cult classic!
Check out the trailer below:
You can grab this with a Gold package.
Turnip Boy Commits Tax Evasion
Turnip Boy Commits Tax Evasionis adorable. Play as an adorable yet trouble-making turnip. Avoid paying taxes, solve plantastic puzzles, harvest crops and battle massive beasts all in a journey to tear down a corrupt vegetable government!
Take control of an adorable turnip who happens to be an absolute menace to society. After failing to pay taxes and getting evicted from your home, you must go on an epic quest to pay back your massive debt to Mayor Onion.
Check out the launch trailer:
You can get this in our Silver Package.
Orbital Bullet – The 360° Rogue-lite
Orbital Bullet – The 360° Rogue-lite is a fast paced 360° action-platformer with rogue-lite elements, where all actions take place in a circular pattern. Fight your way through a variety of procedural planets and use body modifications, crafting and heavy weaponry. Kill. Die. Modify.
360° hard-boiled gunplay: Projectiles traverse in a 360°-degree pattern allowing for a new unrivaled gunplay feeling.
This is an Early Access Release with AssembleEntertainment:.
Check the trailer below:
You can get this in our Silver Package.
---
Our gaming offers bundled in with our packages
Check out our entire list of new games added and available this month. Remember you can choose two silver games for the gold option instead of just one gold game.
All these games are updated, restocked but are still first come, first served basis!
Gold (4 Month):
MotoGP 21
Evil Genius 2: World Domination
Can't Drive This
Ranch Simulator
Sword of the Necromancer
Space Engineers
Life is Strange 2 Complete Season
Phoenix Point
Kerbal Space Program (Complete Edition)
Children of Morta
Barotrauma
Surviving Mars
XCOM 2
Temtem
Borderlands 2 (GOTY)
Warhammer: Vermintide 2
Pillars of Eternity II: Deadfire
Curse of the Dead Gods
No Man's Sky
Monster Hunter: World
Playstation Plus PSN $20 USD Gift Card - USA
Rocket League
Darkest Dungeon
Imperator: Rome
Car Mechanic Simulator 2018
SpellForce 3
Cossacks 3 Complete Experience
Post Scriptum (uncut)
War for the Overworld
Tyranny (Overlord Edition)
Sniper: Ghost Warrior Trilogy
Jurassic World Evolution
BattleTech
We Happy Few
Nintendo eShop $20 USD Gift Card - USA
Xbox Live $20 USD Gift Card - USA
Civilization 6: Rise and Fall
Steam $20 USD Gift Card - USA
Agony
Prison Architect
Planet Coaster
Kerbal Space Program
Assassin's Creed: Syndicate
Assassins Creed: Unity
Star Wars: Battlefront II
Stardew Valley
Monster Hunter: World
Total War: Rome 2 (Spartan Edition)
Grim Dawn
Fallout 4
A Way Out
Battlefield 5
Tom Clancy's Ghost Recon: Wildlands
Bannermen
NiOh: Complete Edition
Baldurs Gate II (Enhanced Edition)
XCOM 2
Pillars of Eternity II: Deadfire
Frostpunk
Tom Clancy's Rainbow Six: Siege
Grand Theft Auto V GTA
Diablo 3
Silver (2 Month):
Orbital Bullet – The 360° Rogue-lite
Turnip Boy Commits Tax Evasion
Paradise Lost
Doctor Who: The Lonely Assassins
Cartel Tycoon
Star Dynasties
Volta-XM
Tiny Rails
Superliminal
Elite Dangerous
Game Dev Studio
Two Brothers
Tannenberg
Jurassic World Evolution (Deluxe Edition)
Rogues Like Us
Strange Brigade
Sunset Overdrive
Spelunky
Tales of Monkey Island Complete Pack
Brothers: A Tale of Two Sons
STAR WARS™ Jedi Knight Collection
Battlefield 1
Bioshock Infinite
The Sims 4
Age of Empires II: Definitive Edition
Fell Seal: Arbiter's Mark
Ori and the Blind Forest Definitive Edition
The Elder Scrolls V: Skyrim
XCOM: Enemy Unknown
Ziggurat
Jurassic World Evolution
Darkest Dungeon
Plague Inc: Evolved
Kingdom: New Lands
Satellite Reign
Xbox Live $10 USD Gift Card - USA
XCOM: Enemy Unknown (Complete Edition)
Empire: Total War Collection
Human: Fall Flat
Legends of Eisenwald
Victor Vran
Orcs Must Die!
Infested Planet
Magicka
Waking Mars
Absolver
Book of Demons
ABZU
Beat Cop
Starbound (incl. Early Access)
Homeworld Remastered Collection
Playstation Plus PSN $10 USD Gift Card - USA
Dead Island: Riptide
Beholder
Beholder 2
A Fistful of Gun
Blitzkrieg 3 (Deluxe Edition)
L.A. Noire (Complete Edition)
F.E.A.R. (Platinum Edition)
>observer_
The Bard's Tale: Remastered and Resnarkled
Commandos Pack
Max Payne 3
Metal Gear Solid V: The Phantom Pain
Killing Floor 2
Hotline Miami 2: Wrong Number
Kingdoms of Amalur: Reckoning
StarDrive 2
Party Hard
Recruits
Sonic Generations
Dungeon of the Endless (Pixel Edition)
Poly Bridge
Stellaris
SUPERHOT
Wolfenstein II: The New Colossus (uncut)
Plague Inc: Evolved
Ashes of the Singularity
Warcraft 3 (Gold Edition inc. The Frozen Throne)
Dishonored
Check in weekly as we update games available, and remember first come, first served.
Gamers deserve happiness, the quest for love is always the longest, but the sweetest victory of all and we wanted to extend our hand and offer something for you to do together.
Stay tuned for future competitions or promotions and of course our huge new update which will upgrade our platform across the board.
Happy Gaming and any feedback or suggestions do send us an email over at community@gamerdating.com