Our November rewards for you
Posted By: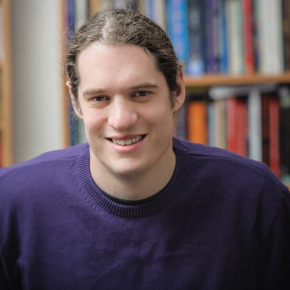 Alex - November 09, 2018
X-Com 2, Prison Architect, Reus and Hitman Full Experience.
Each week we add more and more new games that are available with your subscription. With every first sign up you get to select a game or games to bundle in with you premium access. This month we've added even more games, even more options and some fantastic hidden gems.
We offer 2 or 4 month subscriptions which allows you to read messages from free users, allow free users to read your messages and at the same time we chuck in a game to say "thanks" and allow you to play some solid games and find your player 2 with common games. <3
This month we've got some cracking new games:
X-Com 2
Offered with our 4 month subscription, X-Com 2 picks up the story 20 years after the first game and takes us on a journey were mankind lost control and the Aliens are now in full control. You operate as the rebellion. A cracking game with new units, races, weapons and classes. It builds on the X-Com Enemy Unknown expansion and takes the features and expands on them. A fantastic tactical turn-based game from the genre-defining series.
You even have the Long War mod which is available for X-Com 2 which makes the game replayable and we love mods.
Prison Architect
You are a warden, you manage a prison. A game which on the surface sounds like a dark and tasteless idea, but when you start playing and explore the game you realise it is one of the best simulation management games out there. It features stylistic art which takes the edge of the subject matter and allows you to build, manage and take care of prisoners with an old 80's style vibe. This is available with our 4 month packages. The sim has an awesome Steam Community Workshop which allows prison map sharing and some fantastic mods.
Reus
A sweet silver game (2 month package), Reus is a god game where you control giant nature gods on a 2D planet. Humankind below run about worshipping and dealing with the god powers your giants can dole out. It's a peaceful and unique god game which has been around a while and is cute.
Recommended for you godpower gamers and for those who want to chill out with a game.
Hitman: The Full Collection
Hitman the Full collection is the entire first season, renamed from the "First Season" bundle it offers the whole lot in one. We wanted to offer this package to you to cut out the mess of the DLC episode approach. However saying that, you can get the first episode on Steam for free to see if it tickles your fancy and you want to get the rest, here they are.
Hitman puts you back in control of Agent 47, the renowned assassin and hitman. You take your jobs and approach each level in a multitude of ways allowing a wide range of playstyles.
Check out our entire list of new games added and available this month:
Silver (2 Month)
Borderlands 2 (GOTY)
How to Survive 2
Rebel Galaxy
Alien: Isolation
XCOM: Enemy Unknown
Big Pharma
Dungeon of the Endless (Pixel Edition)
Satellite Reign
The Bureau: XCOM Declassified
8-Bit Armies
Ultimate General: Gettysburg
Galactic Civilizations III
Kingdoms of Amalur: Reckoning
Metal Gear Solid V: The Phantom Pain
Reus
Victor Vran
Far Cry 3: Blood Dragon
Human: Fall Flat
Magicka 2
Max Payne 3
Empire: Total War Collection
Hotline Miami 2: Wrong Number
Teleglitch (Die More Edition)
Sins of a Solar Empire: Trinity
Recruits
Batman: Arkham Knight
Armello
Legends of Eisenwald
Slain: Back from Hell
Two Worlds Epic Edition
Shadowrun Returns
Infested Planet
Waking Mars
Edge of Space
Party Hard
7 Days to Die
Age of Wonders 3
Beat Cop
Cossacks 3
CRAWL
Mirror's Edge Catalyst
Anomaly 2
Ziggurat
Sins of a Solar Empire: Rebellion
Dungeons 2
Sniper: Ghost Warrior 3
Outlast 2
Gold (4 months)
XCOM 2
Prison Architect
Total War: Rome 2 (Spartan Edition)
Grim Dawn
Civilization 6: Rise and Fall
Hitman - The Full Experience
Civilization 6
Cossacks 3 Complete Experience
Titanfall 2
Frostpunk
Surviving Mars
Car Mechanic Simulator 2018
Mass Effect 3
SpellForce 3
Rocket League
Darkest Dungeon
Warhammer: Vermintide 2
Northgard
Agony
Check in weekly as we update games available, and remember first come, first served.
Happy Gaming!