Our November rewards for you!
Posted By: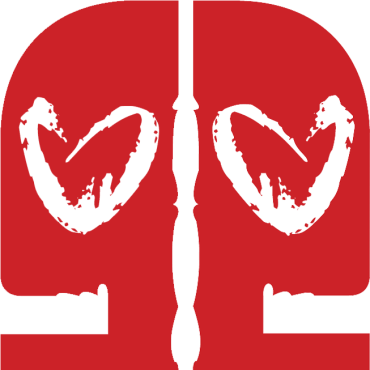 GamerDating Team - November 11, 2019
NiOh: Complete Edition, Tom Clancy's Ghost Recon: Wildlands, A Fistful of Gun, and Heroes of Might and Magic 3: Complete.
It's that time again! Each week we add more new games that are available with your subscription. With every first subscription you get to select a game, gift cards or games to bundle with your premium access. This month we've added even more games, restocked some popular choices and added over ten new options available for you!
We offer 2 or 4-month subscriptions which allow you to read messages and send messages to any user, and allows those free users to read and respond to your premium messages. At the same time we throw in a game to say thanks and allow you to play some releases past and present while finding your player 2 <3
Of course, you can also opt to subscribe without a game and get access to GamerDating and your potential player 2's too.

This month we are bundling last months and this months games into one huge game extravaganza!
NiOh: Complete Edition
In NiOh: Complete Edition is a masterpiece of brutal combat and challenge. In the age of samurai, a lone traveler lands on the shores of Japan. He must fight his way through the vicious warriors and supernatural Yokai that infest the land in order to find that which he seeks.
We are offering Nioh: Complete Edition as a gold option. 仁王 Complete Edition contains the full game, as well as the three expansions with additional story chapters: Dragon of the North, Defiant Honor, and Bloodshed's End.
Tom Clancy's Ghost Recon: Wildlands
Tom Clancy's Ghost Recon: Wildlands allows you to create a team with up to 3 friends and enjoy the ultimate military shooter experience set in a massive, dangerous, and responsive open world.
You can also play PVP in 4v4 class-based, tactical fights: Ghost War, or follow the story in solo or coop with your friends.
Our Tom Clancy Ghost Recon: Wildlands is available for EU only as a gold game.
A Fistful of Gun
A Fistful of Gun is western multiplayer shoot em up that utilises a range of controllers and follow the story or play in arcade.
Select one of eleven unique playable gunslingers and seek revenge solo or with your friends in Online or Local Co-Op! Master the specialized controls of each character, collect gold from fallen foes to purchase upgrades, get totally drunk and unleash a tornado of lead across the dusty plains.
You can get A Fistful of Gun with a silver package.
Heroes of Might and Magic 3: Complete
Heroes of Might and Magic 3: Complete is a classic. A total classic that we wanted to make sure anyone that missed it had the chance to get back on and enjoy. This version is the original, with all expansions and managed by GoG.com to ensure you have a working version. You control the greatest heroes and fiercest creatures in a conflict of epic proportions, as Cathereine fights to restore her family's rightful reign, uncover her father's killers and free him from the dark prison of his undead body!
This is perfect for the endless games (Think CIV, one more turn syndrome) and brilliant with multiplayer and hot seat experiences with your loved ones.
Includes Heroes of Might & Magic III and its expansions: Armageddon's Blade and The Shadow of Death. We offer this in our Silver Package.
Check out this 1999 blast from the past trailer for 3D0's Heroes of Might and Magic 3.
Our gaming offers bundled in with our packages
Check out our entire list of new games added and available this month. Remember you can choose two silver games for the gold option instead of just one gold game.
New games listed in bold:
Silver (2 Month)
Heroes of Might and Magic 3: Complete
A Fistful of Gun
ABZU
Book of Demons
Absolver
Beat Cop
Beholder
Beholder 2
Blitzkrieg 3
Borderlands 2 (GOTY)
Commandos Pack
Empire: Total War Collection
F.E.A.R. (Platinum Edition)
Homeworld Remastered Collection
Human: Fall Flat
Infested Planet
Legends of Eisenwald
Magicka
Nintendo eShop $10 USD Gift Card - USA
Orcs Must Die!
Playstation Plus PSN $10 USD Gift Card - USA
Recruits
Satellite Reign
The Bureau: XCOM Declassified
The Sims 4 (Yep we got more!)
Victor Vran
Waking Mars
Xbox Live $10 USD Gift Card - USA
XCOM: Enemy Unknown
XCOM: Enemy Unknown (Complete Edition)
Ziggurat
Gold (4 months)
Tom Clancy's Ghost Recon: Wildlands
NiOh: Complete Edition
A Way Out
SpellForce 3
Agony
Assassin's Creed: Syndicate
Assassins Creed: Unity
Bannermen
Battlefield 5
BattleTech
Car Mechanic Simulator 2018
Civilization 6: Rise and Fall
Cossacks 3 Complete Experience
Darkest Dungeon
Fallout 4
Grim Dawn
Hitman - The Full Experience
Imperator: Rome
Jurassic World Evolution
Kerbal Space Program
Monster Hunter: World
Nintendo eShop $20 USD Gift Card - USA
Planet Coaster
Playstation Plus PSN $20 USD Gift Card - USA
Post Scriptum (uncut)
Prison Architect
Risk of Rain 2 (incl. Early Access)
Rocket League
Sniper: Ghost Warrior Trilogy
Star Wars: Battlefront II
Stardew Valley
Steam $20 USD Gift Card - USA
Total War: Rome 2 (Spartan Edition)
Tyranny (Overlord Edition)
War for the Overworld
Warhammer: Vermintide 2
We Happy Few
Xbox Live $20 USD Gift Card - USA
Check in weekly as we update games available, and remember first come, first served.
Happy Gaming!