Our October rewards for you
Posted By: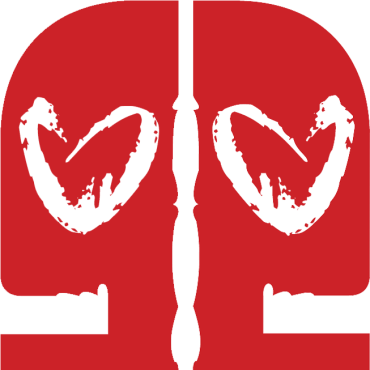 GamerDating Team - October 01, 2019
ABZU, Book of Demons, Spellforge 3, and A Way Out
It's that time again! Each week we add more new games that are available with your subscription. With every first subscription you get to select a game, gift cards or games to bundle with your premium access. This month we've added even more games, restocked some popular choices and added over ten new options available for you!
We offer 2 or 4-month subscriptions which allow you to read messages and send messages to any user, and allows those free users to read and respond to your premium messages. At the same time we throw in a game to say thanks and allow you to play some releases past and present while finding your player 2 <3
Of course, you can also opt to subscribe without a game and get access to GamerDating and your potential player 2's too.

This month we are bundling last months and this months games into one huge game extravaganza and topping up some of the more popular choices!
ABZU
In ABZU is a work of art. A game that you explore, swim, dive and follow an intriguing storyline with beautiful art and provocative visuals. This was a game that myself and my partner (ED) played through over a wet and sleepy afternoon, marvelling and the gorgeous story we swam through. For the completionists out there, it has plenty for you to resolve.
We are offering ABZU with our silver package.
SpellForce 3
SpellForce 3 is a game that combines role-playing and real-time strategy elements like previous games in the series. You control a mage called Tahar and a group of supporting characters with different backstories and abilities. Like many role-playing games, characters can equip various items such as armor, weapons and jewelry that influence the character's abilities and traits. Many maps allow players to construct buildings and gather resources to create additional units with fixed abilities. The game features an extensive campaign that can be played by a single player or two players. It also includes a skirmish mode allowing players to battle against the AI or other players, independently of the campaign.
SpellForce 3 is available with a silver package.
A Way Out
A Way Out is an exclusively co-op adventure that follows two prisoners, Leo and Vincent, making their daring escape from prison.
The game is designed to be played together with a friend on your couch or online, you'll explore this unlikely bond and work together to overcome any obstacle in your path to freedom. An unusual game but something you'd expect to come from such a cool studio, and those who made A Tale of Two Sons.
You can get A Way Out with a silver package.
Book of Demons
Book of Demons is a Hack & Slash Deck-building hybrid in which YOU decide the length of quests. Wield magic cards instead of weapons and slay the armies of darkness in the dungeons below the Old Cathedral. Save the terror-stricken Paperverse from the clutches of the Archdemon himself!
As one of the roguelikes, the game features procedurally generated dungeons and has purposefully been designed as an old pc game.
Check out our entire list of new games added and available this month. New games listed in bold:
Silver (2 Month)
ABZU
Book of Demons
Absolver
Beat Cop
Beholder
Beholder 2
Blitzkrieg 3
Borderlands 2 (GOTY)
Commandos Pack
Empire: Total War Collection
F.E.A.R. (Platinum Edition)
Homeworld Remastered Collection
Human: Fall Flat
Infested Planet
Legends of Eisenwald
Magicka
Nintendo eShop $10 USD Gift Card - USA
Orcs Must Die!
Playstation Plus PSN $10 USD Gift Card - USA
Recruits
Satellite Reign
The Bureau: XCOM Declassified
The Sims 4 (Yep we got more!)
Victor Vran
Waking Mars
Xbox Live $10 USD Gift Card - USA
XCOM: Enemy Unknown
XCOM: Enemy Unknown (Complete Edition)
Ziggurat
Gold (4 months)
A Way Out
SpellForce 3
Agony
Assassin's Creed: Syndicate
Assassins Creed: Unity
Bannermen
Battlefield 5
BattleTech
Car Mechanic Simulator 2018
Civilization 6: Rise and Fall
Cossacks 3 Complete Experience
Darkest Dungeon
Fallout 4
Grim Dawn
Hitman - The Full Experience
Imperator: Rome
Jurassic World Evolution
Kerbal Space Program
Monster Hunter: World
Nintendo eShop $20 USD Gift Card - USA
Planet Coaster
Playstation Plus PSN $20 USD Gift Card - USA
Post Scriptum (uncut)
Prison Architect
Risk of Rain 2 (incl. Early Access)
Rocket League
Sniper: Ghost Warrior Trilogy
Star Wars: Battlefront II
Stardew Valley
Steam $20 USD Gift Card - USA
Total War: Rome 2 (Spartan Edition)
Tyranny (Overlord Edition)
War for the Overworld
Warhammer: Vermintide 2
We Happy Few
Xbox Live $20 USD Gift Card - USA
Check in weekly as we update games available, and remember first come, first served.
Happy Gaming!