Our October rewards for you and Prize Winners!
Posted By: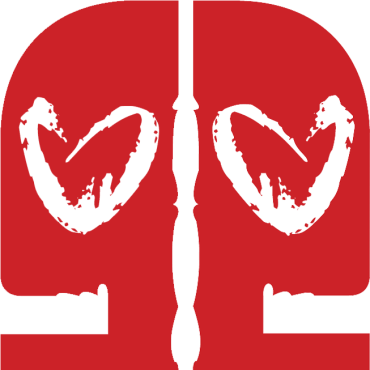 GamerDating Team - October 12, 2020
It's October, so its time for a new wave of Subscriber Rewards - We have Space Engineers, Life is Strange 2, Phoenix Point, Children of Morta and More.
It's that time again! Each week we add more new games that are available with your subscription, and each month we update the selection. With every first subscription, you get to select a game, gift cards or games to bundle with your premium access. This month we've added even more games, restocked nearly all our previous choices and the most popular!
As well this month we are announcing our prize winners.
We've got a great new selection for this month to add, as well as topping up last months game selections.
If you missed out from last month, re-check this month to see if the games available now.
We offer 2 or 4-month subscriptions which allow you to read messages and send messages to any user, and allows those free users to read and respond to your premium messages. At the same time we throw in a game to say thanks and allow you to play some releases past and present while finding your player 2 <3
Of course, you can also opt to subscribe without a game and get access to GamerDating and your potential player 2's too.

Space Engineers is an open world sandbox game defined by creativity and exploration.
Space Engineers is a sandbox game about engineering, construction, exploration and survival in space and on planets. Players build space ships, wheeled vehicles, space stations, planetary outposts of various sizes and uses (civil and military), pilot ships and travel through space to explore planets and gather resources to survive. Featuring both creative and survival modes, there is no limit to what can be built, utilized and explored.
Released last year after a few years of alpha. Space Engineers still gets updates and you can check out the latest trailer below:
You can get this in our Gold Package.
Life is Strange 2 Complete Season
Life is Strange 2 Complete Season is an interesting drama game based on two brothers Sean and Daniel.
After a tragic incident, brothers Sean and Daniel Diaz run away from home. Fearing the police, and dealing with Daniel's newly manifested telekinetic power – the power to move objects with your mind – the boys decide to travel to their father's hometown of Puerto Lobos in Mexico for safety. This is an award winning story based game and a fantastic treat if you've not played the type. This bundle gives the entire season.
You can grab this with a gold package.
Children of Morta
Children of Morta is a story-driven action RPG game about an extraordinary family of heroes. Lead the Bergsons, with all their flaws and virtues, against the forthcoming Corruption. Will you be able to sacrifice everything to save the ones you care for?
Children of Morta has been getting regular updates and recently saw its latest update #4 which adds new items.
This game is still in developmnent and offers local coop and hopes to bring online coop soon. While it is available on console this game we are giving is for PC only via Steam.
Sunset Overdrive
Sunset Overdrive ransforms an open-world apocalypse into your tactical playground. Zip, grind and wall-run across Sunset City with an unconventional arsenal. Hyper-agility, unique weapons, and customizable abilities deliver an explosive and irreverent adventure.
In Sunset Overdrive, the year is 2027 and Sunset City is under siege. A contaminated energy drink has transformed most of the population into toxic mutants. For many it's the end of the world, but for you it's a dream come true. Your old boss? Dead. Your boring job? Gone.
Sunset City delivers that open world crazy parkour sandbox. Its a good few years old, released last year on PC, but that doesn't stop a good game!
You can get this in our SILVER Package.
Rogues Like Us
Rogues Like Us is a hack n' slash rogue-lite unlike any other! Stand against a resurging threat by yourself or with a friend in local co-op. Collect weapons, armor, enchantments, and more by exploring dangerous locales and defeating powerful bosses!
Fight your way through an endless number of unique dungeons! Dungeons are created through a combination of hand-crafted design and procedural generation, providing a unique experience on each play-through. It does come in coop, but locally as a split screen (and also offers pvp!)
You can get this in our SILVER Package.
Our gaming offers bundled in with our packages
Check out our entire list of new games added and available this month. Remember you can choose two silver games for the gold option instead of just one gold game.
Gold (4 Month):
Space Engineers
Life is Strange 2 Complete Season
Phoenix Point
Kerbal Space Program (Complete Edition)
Children of Morta
Barotrauma
Surviving Mars
XCOM 2
Temtem
Borderlands 2 (GOTY)
Warhammer: Vermintide 2
Pillars of Eternity II: Deadfire
Curse of the Dead Gods
No Man's Sky
Monster Hunter: World
Playstation Plus PSN $20 USD Gift Card - USA
Rocket League
Darkest Dungeon
Imperator: Rome
Car Mechanic Simulator 2018
SpellForce 3
Cossacks 3 Complete Experience
Post Scriptum (uncut)
War for the Overworld
Tyranny (Overlord Edition)
Sniper: Ghost Warrior Trilogy
Jurassic World Evolution
BattleTech
We Happy Few
Nintendo eShop $20 USD Gift Card - USA
Xbox Live $20 USD Gift Card - USA
Civilization 6: Rise and Fall
Steam $20 USD Gift Card - USA
Agony
Prison Architect
Planet Coaster
Kerbal Space Program
Assassin's Creed: Syndicate
Assassins Creed: Unity
Star Wars: Battlefront II
Stardew Valley
Monster Hunter: World
Total War: Rome 2 (Spartan Edition)
Grim Dawn
Fallout 4
A Way Out
Battlefield 5
Tom Clancy's Ghost Recon: Wildlands
Bannermen
NiOh: Complete Edition
Baldurs Gate II (Enhanced Edition)
XCOM 2
Pillars of Eternity II: Deadfire
Frostpunk
Tom Clancy's Rainbow Six: Siege
Grand Theft Auto V GTA
Diablo 3
Silver (2 Month):
Jurassic World Evolution (Deluxe Edition)
Rogues Like Us
Strange Brigade
Sunset Overdrive
Spelunky
Tales of Monkey Island Complete Pack
Brothers: A Tale of Two Sons
STAR WARS™ Jedi Knight Collection
Battlefield 1
Bioshock Infinite
The Sims 4
Age of Empires II: Definitive Edition
Fell Seal: Arbiter's Mark
Ori and the Blind Forest Definitive Edition
The Elder Scrolls V: Skyrim
XCOM: Enemy Unknown
Ziggurat
Jurassic World Evolution
Darkest Dungeon
Plague Inc: Evolved
Kingdom: New Lands
Satellite Reign
Xbox Live $10 USD Gift Card - USA
XCOM: Enemy Unknown (Complete Edition)
Empire: Total War Collection
Human: Fall Flat
Legends of Eisenwald
Victor Vran
Orcs Must Die!
Infested Planet
Magicka
Waking Mars
Absolver
Book of Demons
ABZU
Beat Cop
Starbound (incl. Early Access)
Homeworld Remastered Collection
Playstation Plus PSN $10 USD Gift Card - USA
Dead Island: Riptide
Beholder
Beholder 2
A Fistful of Gun
Blitzkrieg 3 (Deluxe Edition)
L.A. Noire (Complete Edition)
F.E.A.R. (Platinum Edition)
>observer_
The Bard's Tale: Remastered and Resnarkled
Commandos Pack
Max Payne 3
Metal Gear Solid V: The Phantom Pain
Killing Floor 2
Hotline Miami 2: Wrong Number
Kingdoms of Amalur: Reckoning
StarDrive 2
Party Hard
Recruits
Sonic Generations
Dungeon of the Endless (Pixel Edition)
Poly Bridge
Stellaris
SUPERHOT
Wolfenstein II: The New Colossus (uncut)
Plague Inc: Evolved
Ashes of the Singularity
Warcraft 3 (Gold Edition inc. The Frozen Throne)
Dishonored
Check in weekly as we update games available, and remember first come, first served.

With the launch of GamerDating, we burst onto the scene with thousands of users signing up and even straining our servers. In response, we upgraded our servers, reticulated more splines and decided to give a huge give away worth $50,000.
Gamers deserve happiness, the quest for love is always the longest, but the sweetest victory of all and we wanted to extend our hand and offer something for you to do together.
Enter the giveaway.
Our prizes offered a chance to win the RTX 2080 Ti OR the Xbox 1S and $200 worth of games for the selected platform. As well as offering premium subscription and runner up prizes of bundles of games or vouchers.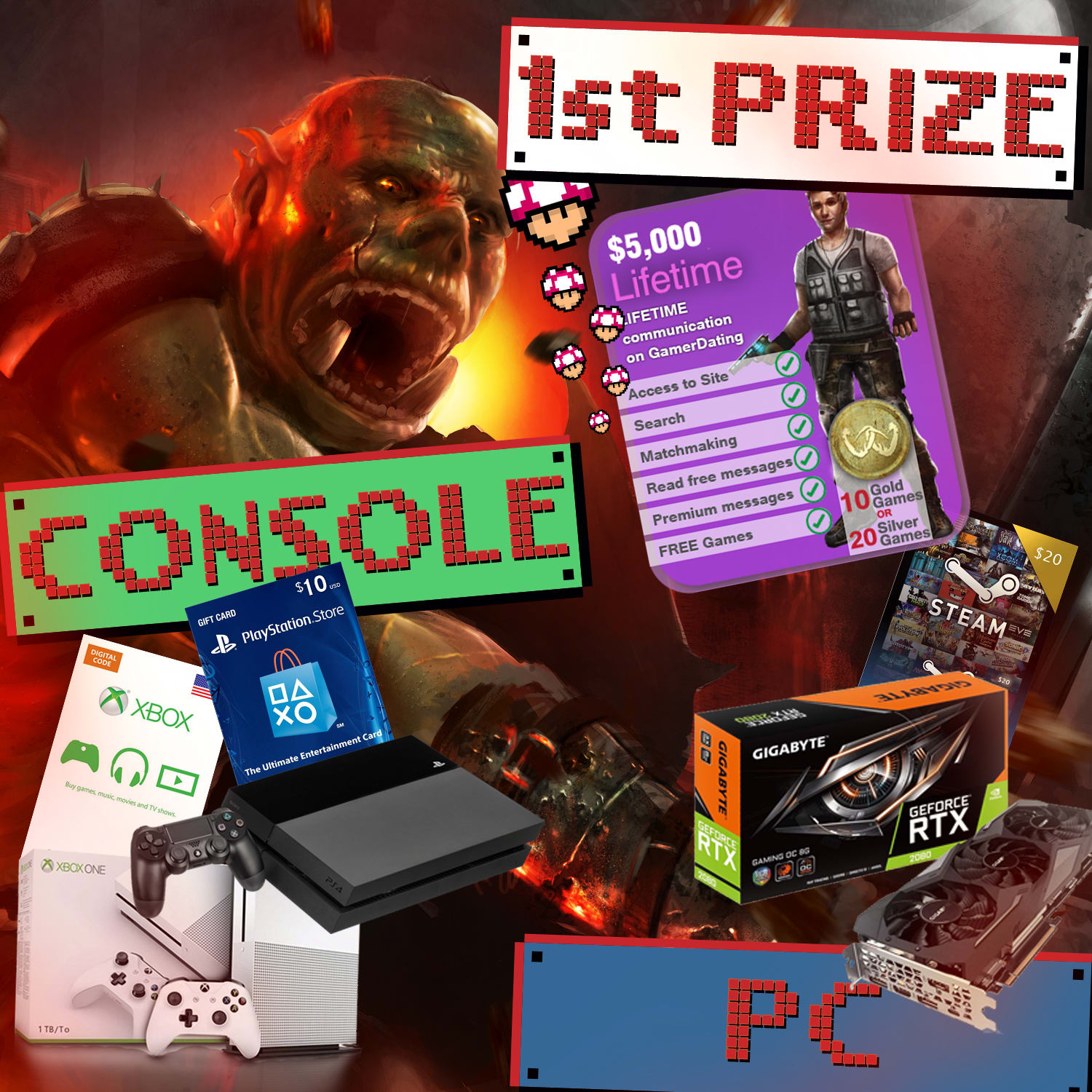 Now, months after running, and thousands of entries from all over the world we have our final winners to announce:
Dave McCauslan - Console prize Winner!
Our random "PUB" winners (as in pug/pub from MMO's ;D )
Jaenette Sheets
Mya Murphy
Congratulations!
In addition, we wanted to award prizes to those who managed to gain an impressive rating. Our way to say thank you to those who care and want to see our Gaming community a better place.
So thank you to:
Trevor Kozlowski
Rex Wiegand
Congratulations!
Both users get 1 month of free premium subscription to GamerDating.
Stay tuned for future competitions or promotions and of course our huge new update which will upgrade our platform across the board.
Happy Gaming and any feedback or suggestions do send us an email over at community@gamerdating.com