Pokemon Go is Go!
Posted By:
GamerDating - July 07, 2016
Pokemon Go has launched! Available to download on app stores in Australia and New Zealand and the US as it staggers its release across the rest of the World.
Those not in released regions have been finding ways to get around the blocks, such as changing their account region to Australia on the IOS app store, and downloading the APK directly on Android.
Pokémon GO
Travel between the real world and the virtual world of Pokémon in this Augmented Reality game.
Pokémon GO is built on Niantic's Real World Gaming Platform (who previously made the widely successfull Ingress) and will use real locations to encourage players to search far and wide in the real world to discover Pokémon. Pokémon GO will allow players to find and catch more than a hundred different Pokémon as they explore their surroundings.
Visit Pokestops to get more loot, level up your pokemon by collecting more and spending dust.
You can then join one of the three teams:
Yellow - Team Instinct
Blue - Team Mystic
Red - Team Valor
And fight other teams for ownership of the Gyms in the local area by placing your best pokemon to represent.
The combat is a few steps away from the original Pokemon game, breaking down to clicking fast and dodging by swiping, but bar the shallow interactions, the game as a whole is very addictive.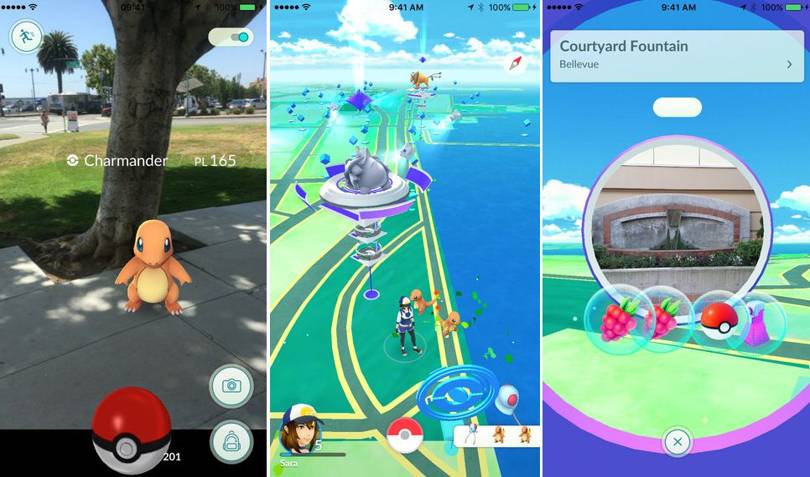 Pokémon Go is compatible with Android 4.4 and above and iOS 8 or later. Anyone who really can't wait can also download the game from APK Mirror.
For some top tips, reddit user PowerFang lists his experiences.
Will you be getting Pokemon Go?
I think... I need to go a walk...