Red Faction Guerrilla Re-Mars-tered edition is coming to PC and consoles.
Posted By:
GamerDating - June 05, 2018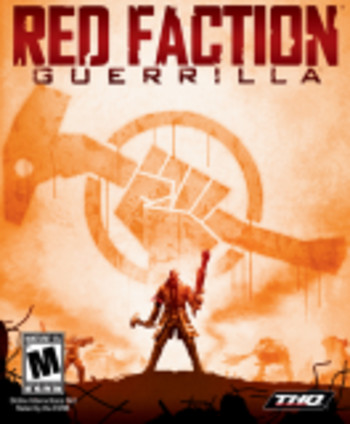 Red Faction Guerrilla will be fully re-Mars-tered (pun proudly intended) and released on PC, PlayStation®4 and across the Xbox One family of devices including Xbox One X in Q2 2018. The game will go by the name of Red Faction Guerrilla Re-Mars-tered and "destruction" will remain its middle name.
Set 50 years after the climactic events of the original Red Faction, Red Faction: Guerrilla allows players to take the role of an insurgent fighter with the newly re-established Red Faction movement as they battle for liberation from the oppressive Earth Defense Force. Red Faction: Guerrilla still defines the limits of destruction-based game-play with a huge open-world, fast-paced guerrilla-style combat, and true physics-based destruction. If you've not played it first time around, I'd recommend picking it up with the remaster... heck the original verson is still enjoyable!
If yo already own it. Players who already own the 2009 version of Red Faction: Guerrilla on Steam will automatically receive the Re-Mars-tered edition for free on their accounts. Swish.
Re-Mars-tered Features
Fully reworked graphics – Heavily reworked textures and graphic features adding for example specular maps.
Improved shadow rendering
Improved Lighting
Shader & Postprocessing rework
Native 4k support for the finest up to date mars destruction experience ever
Check out how much of a Space Asshole you can be in the trailer below: