Release Day Review: Pocket Mortys
Posted By: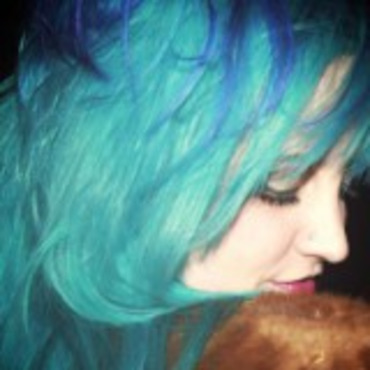 Melissa - January 13, 2016
Hi Gamers!
We don't usually spend a lot of time on mobile games, but when the majority of the team is excited for a release, it is more than worthy of a mention.
Adult Swim Games released Pocket Mortys today, a day earlier than expected. It was pretty adorable, their Twitter profile polled followers about the change and, of course, the overwhelming response was "YES". I downloaded the game and played for about an hour - long enough to get through the first two badges and become a bit addicted.
The game is free on iOS and Android devices with microtransactions available to gain items (of course). While none of us over here are big fans of microtransactions, in the time I played, though easy to find where to do them, I didn't feel a need to spend any real money, nor did I get bombarded with ads. For me, these are big selling points of a free game. To be fair, I've enjoyed previous Adult Swim games - none of which have been annoying about their monetization (looking at you, Candy Crush).
Essentially, the game is classic Pokemon with a Rick and Morty skin. A rogue Rick shows up in the familiar garage of C-123 - the universe of the Rick and Morty comic - and throws out a few Rickish insults while attempting to abduct Morty. Of course your Rick responds in kind and your Mortys battle. While attempting to get back to the right dimension, instead you are brought before the Council of Ricks and your portal gun is taken away. Now you have to level up until you are good enough to battle each of the Council Members, get your gun back, and clear your name.
So, you wander the world, collecting stray Mortys by doing battle using cheekily named moves like 'Cry,' 'Belch,' and 'Brand.' The fighting has a mild 'rock, paper, scissors' bend, with each Morty having the familiar strengths and weaknesses against the others. I can't find an official source to tell me how many Mortys there are in the multiverse - here is a list of 82 that claims it is the complete list - but we are really hoping for 150. After an hour of playing, I have a Morty, a Scruffy Morty, A Gaseous Morty, and a Jerry's Game Morty and I can't wait to find out who else is out there. Oh, and apparently you can combine Mortys - pretty excited to see where that takes us.
So far, Pocket Mortys is exactly what we wanted from this game. It is simple in mechanics, but will be difficult to master in the upper levels - well, we have to assume after years of playing Pokemon games, but it seems a solid assumption. Not only does the game keep us wanting to play, the familiar NEED to know where we will find the next Morty and what kind he will be is a strong driving force for gamers like me, it is chalk full of references that will make fans and newcomers alike giggle with the range of smart and classless jokes.
All and all, I think this is a great game for a great show. We will see if my opinions change as I play more, again, I only had about an hour of game time, but this is a mobile game right up my alley. If you loved classic Pokemon and are looking for an entertaining way to spend your public transit commute, or just blow an hour or two here and there, I totally recommend Pocket Mortys.
Are you playing? Send your review to community@gamerdating.com. I'll be streaming on Twitch when I get a chance - stop by! twitch.tv/wubfoxx.