Rockstar Games Are Teasing Us - Red Dead
Posted By:
GamerDating - October 17, 2016
Rockstar Games started a tease of the year yesterday by changing their Facebook, Twitter and other social media icons to their logo coloured red.
October 17, 2016
The day after, with tonnes of speculation, Rockstar Games released day 2.
October 16, 2016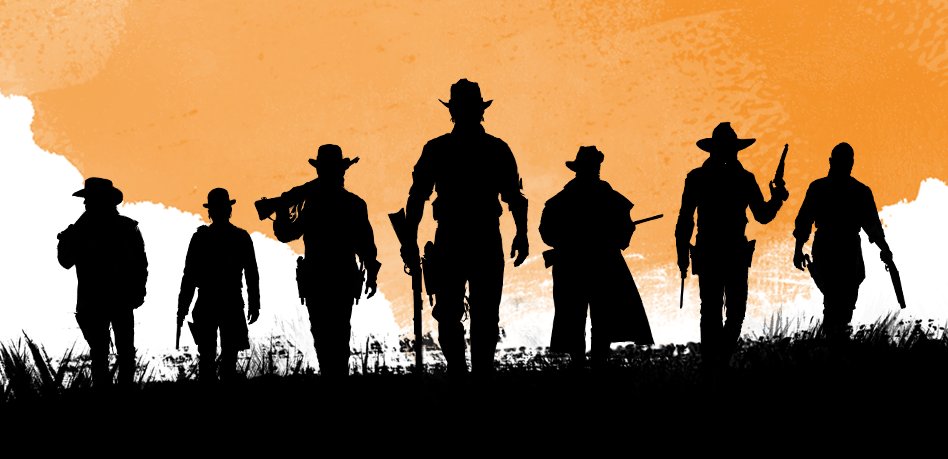 People on Reddit have speculated that this confirms an upcoming Red Dead featuring Dutch and his gang, with the characters identified as:
Far Left = John Marston
2nd from left = One of the dutch's gang members
3rd From left = Abigail Marston (John's Wife, she used to be in the gang from what I remember..)
Middle = Dutch
3rd From Right = Bill Williamson
2nd From Right = Javier Escuella, the mexican from RDR in Dutch's gang.
Far Right = Nastas
What ever is coming, the internet is getting super hyped and excited about the upcoming Red Dead Redemption game.
And lets hope they bring it to the PC next time? eh!
Roll on day 3, and what do you think is coming?