September Rewards - Latest new games for you!
Posted By: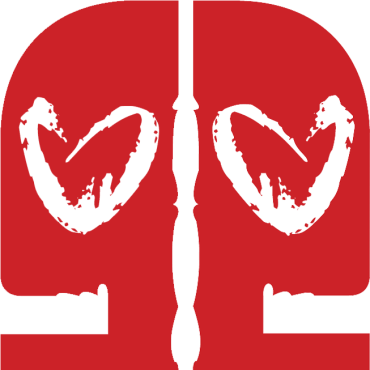 GamerDating Team - August 31, 2021
GamerDating's September Game Rewards 2021
This months new Subscriber Rewards are: Tormented Souls, Road 96, City of Gangsters and Jupiter Hell.
More offers, more games, more options for dates. Each week we add more new games that are available with your subscription, and each month we update the selection.
Check out the summaries or skip to the list:
We offer 2 or 4-month subscriptions which allow you to read messages and send messages to any user, and allows any users to read and respond to your premium messages, including free users as to not penalise anyone! At the same time we throw in a game to say thanks and allow you to play some releases past and present while finding your player 2.
Of course, you can also opt to subscribe without a game and get access to GamerDating and your potential player 2's too.
With premium subscription you will be able to message your potential player 2, and allow those free users to respond to you.

GamerDating Subscription Rewards August 2021
Jupiter Hell is a turn-based shooter from the depths of cosmic hell. Like chess... with shotguns!
Jupiter hell, a turn based shooter is built on a classic roguelike framework updated with modern 3d graphics. Rip and tear zombies, demons, and heavy metal monstrosities with chainguns and chainsaws.
Jupiter Hell blends the turn based tactics, rogue-like play, with modern shooter sensibilities. Controls are immediate and accessible while retaining the back-end depth of a turn-based RPG.
Blast through procedurally-generated civilian sectors, military space bases and mining colonies on the violent moons of Jupiter.
Great rogue-like that you should check out. See the trailer below:
You can get this in our GOLD Package.
City of Gangsters
City of Gangsters is a management tycoon game where you start a criminal operation from nothing, and grow it into a well-oiled money machine!
Build speakeasies and illegal distilleries. Manage production chains and resource distribution. Smuggle goods from out of town and bribe the police to look the other way.
Grow a powerful crew and keep your rivals under your thumb. Eliminate competition and rule the city. But most importantly, keep the money flowing.
A good looking Gangster game that reminds me (Ed) of "Gangsters: Organized Crime from 1998!
Check out the trailer here:
You can get this in our GOLD Package.
Road 96
Road 90 is a unique game, where its 1996 and you hit the road in a crazy procedurally generated road trip. No one's road is the same!
On this risky road trip to the border, you'll meet incredible characters, and discover their intertwined stories and secrets in an ever-evolving adventure.
But every mile opens up a choice to make. Your decisions will change your adventure, change the people you meet, maybe even change the world. The story, vibe and feeling reminds me of the Papers Please Classic. This may just be a gem!
Check out the launch trailer:
You can get this in our SILVER Package.
Tormented Souls
Tormented Souls is a survival Horror inspired by the original Resident Evil and Alone in the Dark series.
Tormented Souls modernises the survival horror for a new generation. Play as Caroline Walker investigates the mysterious disappearance of twin girls in a terrifying mansion.
Can Caroline Walker escape with the truth? Will she escape with her life?
This one is wonderful for a single player game, a great date where you can play together, discussing puzzles and being scared together.
Check out the trailer below:
You can get this in our SILVER Package.
---
Our gaming offers bundled in with our packages
Check out our entire list of new games added and available this month. Remember you can choose two silver games for the gold option instead of just one gold game.
Do check on and off, as we randomly add new games, restock and seek out unusual games for those game dates and couples date nights.
All these games are updated, restocked but are still first come, first served basis!
Gold (4 Month):
City of Gangsters
Jupiter Hell
The Sims 4: Cottage Living
Tribes of Midgard
Scarlet Nexus
Roguebook (Deluxe Edition)
Ghosts 'n Goblins Resurrection
Grand Casino Tycoon
Necromunda: Hired Gun
Chivalry 2
Sword of the Necromancer
Space Engineers
Life is Strange 2 Complete Season
Phoenix Point
Kerbal Space Program (Complete Edition)
Children of Morta
Barotrauma
Surviving Mars
XCOM 2
Temtem
Borderlands 2 (GOTY)
Warhammer: Vermintide 2
Pillars of Eternity II: Deadfire
Curse of the Dead Gods
No Man's Sky
Monster Hunter: World
Playstation Plus PSN $20 USD Gift Card - USA
Rocket League
Darkest Dungeon
Imperator: Rome
Car Mechanic Simulator 2018
SpellForce 3
Cossacks 3 Complete Experience
Post Scriptum (uncut)
War for the Overworld
Tyranny (Overlord Edition)
Sniper: Ghost Warrior Trilogy
Jurassic World Evolution
BattleTech
We Happy Few
Nintendo eShop $20 USD Gift Card - USA
Xbox Live $20 USD Gift Card - USA
Civilization 6: Rise and Fall
Steam $20 USD Gift Card - USA
Agony
Prison Architect
Planet Coaster
Kerbal Space Program
Assassin's Creed: Syndicate
Assassins Creed: Unity
Star Wars: Battlefront II
Stardew Valley
Monster Hunter: World
Total War: Rome 2 (Spartan Edition)
Grim Dawn
Fallout 4
A Way Out
Battlefield 5
Tom Clancy's Ghost Recon: Wildlands
Bannermen
NiOh: Complete Edition
Baldurs Gate II (Enhanced Edition)
XCOM 2
Pillars of Eternity II: Deadfire
Frostpunk
Tom Clancy's Rainbow Six: Siege
Grand Theft Auto V GTA
Diablo 3
Silver (2 Month):
Tormented Souls
Road 96
GRIME
Skydrift Infinity
Orcs Must Die! 3
Black Skylands
Going Medieval (incl. Early Access)
GRAVEN
King of Seas
Volta-XM
Tiny Rails
Superliminal
Elite Dangerous
Game Dev Studio
Two Brothers
Tannenberg
Jurassic World Evolution (Deluxe Edition)
Rogues Like Us
Strange Brigade
Sunset Overdrive
Spelunky
Tales of Monkey Island Complete Pack
Brothers: A Tale of Two Sons
STAR WARS™ Jedi Knight Collection
Battlefield 1
Bioshock Infinite
The Sims 4
Age of Empires II: Definitive Edition
Fell Seal: Arbiter's Mark
Ori and the Blind Forest Definitive Edition
The Elder Scrolls V: Skyrim
XCOM: Enemy Unknown
Ziggurat
Jurassic World Evolution
Darkest Dungeon
Plague Inc: Evolved
Kingdom: New Lands
Satellite Reign
Xbox Live $10 USD Gift Card - USA
XCOM: Enemy Unknown (Complete Edition)
Empire: Total War Collection
Human: Fall Flat
Legends of Eisenwald
Victor Vran
Orcs Must Die!
Infested Planet
Magicka
Waking Mars
Absolver
Book of Demons
ABZU
Beat Cop
Starbound (incl. Early Access)
Homeworld Remastered Collection
Playstation Plus PSN $10 USD Gift Card - USA
Dead Island: Riptide
Beholder
Beholder 2
A Fistful of Gun
Blitzkrieg 3 (Deluxe Edition)
L.A. Noire (Complete Edition)
F.E.A.R. (Platinum Edition)
>observer_
The Bard's Tale: Remastered and Resnarkled
Commandos Pack
Max Payne 3
Metal Gear Solid V: The Phantom Pain
Killing Floor 2
Hotline Miami 2: Wrong Number
Kingdoms of Amalur: Reckoning
StarDrive 2
Party Hard
Recruits
Sonic Generations
Dungeon of the Endless (Pixel Edition)
Poly Bridge
Stellaris
SUPERHOT
Wolfenstein II: The New Colossus (uncut)
Plague Inc: Evolved
Ashes of the Singularity
Warcraft 3 (Gold Edition inc. The Frozen Throne)
Dishonored
Check in weekly as we update games available, and remember first come, first served.
Gamers deserve happiness, the quest for love is always the longest, but the sweetest victory of all and we wanted to extend our hand and offer something for you to do together.
Stay tuned for future competitions or promotions and of course our huge new update which will upgrade our platform across the board.
Happy Gaming and any feedback or suggestions do send us an email over at Community@GamerDating.com