Unleash your creativity with updated messaging.
Posted By: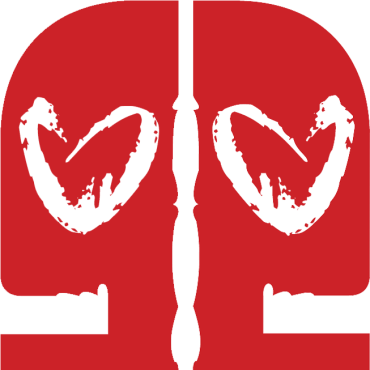 GamerDating Team - January 18, 2022
Back in December, we began testing our new GamerDating update that overhauled nearly every bit of the site. We began testing out our new messaging, emoji support and GIF integration (is it GIF or is it JIF?).
Our goal is to bring more ways to communicate, to express yourself, and to add a bit more style and personality to your messages.
We have a load of new updates, which includes, pretty much everything.
No joke. The new update has improved performance and load time for some select cases by over 10 seconds!
SHOW ME WHAT YOU GOT
The first Changelog of 2022 - 17.01.2022
Messenger redesign, which makes it look slick, added new icons, colours, layout, and more funky CSS updates to allow...
Messenger GIF support, because nothing says modern communication then relying on GIFs to express them emotions.
Messenger emoji's, now allow us to easily add in some 😇😘💕.
Real-time chatting, has now finally been activated with our update. So no more slamming F5.
Mini Profile, has been added to the sidebar messenger. Quickly check that profile while chatting.
Font Replacement, updated the font, thickened them font weights - boosch!, updated for accessibility and mobile.
Slick new alerts, using that sweet CSS. We now communicate confirmations and notifications with stylised pop-ups. We did consider Semaphore... I mean, its not entirely out yet!
Article's design update, to allow us to modernise articles, add accessibility and deliver them in a better format for those not logged in. Expect more advice pieces, such as how to make good profiles, take good photos and behaviour.
Articles accessible to guests, to expand our reach to help peeps who are not members.
Photo Upload on mobile convenience, now upload from your pc while you sign up on your mobile. Mostly for the new sign-ups. It's just neat.
Subscription and invoices, has all been updated, so you can clearly see the invoices, your subscription state, and have no concerns or worries. Transparency! We are not some basic, scummy, dating service designed to make it complicated.
Updates to the Game Library, which has made exclusives clearer, and improving the boxart, merging duplicates and adding missing games. This is a labour of love and is undergoing most likely as you read this. Missing a game? See an issue? Tell us.
Improved resolution, the new site will now adapt to widescreen, big screen, 4k, 2k, tablet and mobile without hiccup. It's beautiful, and we hope you like the update.
Image optimization, a huge improvement here fine tuning images.
Scrollbars, now, appear when required and look gorgeous to allow easier viewing.
The entire frontend has been refactored, and I mean the entire. While it may mostly look the same, this really is a big bullet point, and encompasses all the work we've done to bring GamerDating up to modern standards and for something big coming.
Find a Date Search, has a new logic to return better results and still uses our MDR. The MDR is "Match Dating Rating", it is a play on MMR in games, and shows how closely you may be matched depending on what you are seeking, your interests, distance and some other things under the hood.
Anti Spam Tools, have been updated and reports in your messages and on profiles have been improved. Now you can report a spammer direct, send us the chat log automatically (this is a pop-up) and we can act on the reports and compile common messages to get bots with ease. We'll do another spam post update in the coming months to tell you how we are tackling the bot problem at GamerDating. There everywhere mannnn!
If you are reading this, then we are LIVE, so all this in action already. What a beautiful day.
Where are my Stories?
If you've logged in almost immediately after our launch, you may notice the stories on your dashboard to be missing.
Due to the entire refactor, we've updated how stories, notifications and messages are delivered, so our stories are undergoing a script to convert to the current version.
If you logged in recently, you'll be prioritised, you should see your stories and activity update and return as normal very soon.
This should all be processed (there are a lot of you!) in the next 48 hours.
If it's already past the 24th of January (giving ourselves all week to make sure!) then reach out and tell us about your issue.
So what's next, chief?
We still need to run some after deploy scripts and undergo testing for our next update.
We'll post a proper update article about what's next soon, so you won't miss the update. Its a great one, and no.. this isn't your standard MMO "soon" promise. It. Is. Coming.
Also we may still release mini updates adjusting things here and there as we strive towards that ultimate GG.
Do you have feedback?
Chuck us an email, and we'll 100% read, digest and respond. Email us dat juicy feedback.