Valentines February Rewards - Latest games for you!
Posted By: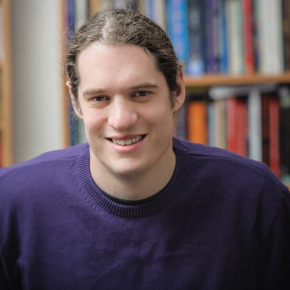 Alex - February 16, 2022
GamerDating's Valentines February Rewards!
Happy Valentines Day, and if you are here, maybe you have yet to reach out and connect with your potential special co-op gamer. Well reach out now!
Each week we add more new games that are available with your subscription, and each month we update the selection.
This month we've added a selection of new games, but also a selection of ideal co-op games or games to have your perfect dates!
Check out the summaries or skip to the list:
We offer 2 or 4-month subscriptions which allow you to read messages and send messages to any user, and allows any users to read and respond to your premium messages, including free users as to not penalise anyone! At the same time we throw in a game to say thanks and allow you to play some releases past and present while finding your player 2.
Of course, you can also opt to subscribe without a game and get access to GamerDating and your potential player 2's too.
With premium subscription you will be able to message your potential player 2, and allow those free users to respond to you.
GamerDating Subscription Rewards February 2022
It Takes Two is a genre-blending platform adventure purely created for coop. Play as the clashing couple Cody and May, two humans turned into dolls by a magic spell.
Together, trapped in a fantastical world where the unpredictable hides around every corner, they are reluctantly challenged with saving their fractured relationship. Invite a friend to join for free with Friend's Pass and work together across a huge variety of gleefully disruptive gameplay challenges.
It Takes Two is developed by the award-winning studio Hazelight, the industry leader of cooperative play. They're about to take you on a wild and wondrous ride where only one thing is for certain: we're better together.
Valentine's Approved!
Check out the trailer below:
You can get this in our GOLD Package.
OVERCOOKED! 1 & 2 BUNDLE
OVERCOOKED! 1 and 2 is a fantastic bundle to give you BOTH games. These are limited, so be quick! Get cooking in co-op action.
Overcooked offers chaotic cooking action! Journey to the Onion Kingdom and assemble your team of chefs in classic couch co-op or online play for up to four players. Hold onto your aprons… it's time to save the world again!
Overcooked is a chaotic couch co-op cooking game for one to four players. Working as a team, you and your fellow chefs must prepare, cook and serve up a variety of tasty orders before the baying customers storm out in a huff. Sharpen your knives and dust off your chef's whites, there isn't mushroom for error and the steaks are high in these crazy kitchens!
Valentine's Approved!
Check out the tutorial trailer here:
You can get this in our GOLD Package.
Stardew Valley
Stardew Valley is an open-ended country-life RPG and it's co-op is fantastic.
You've inherited your grandfather's old farm plot in Stardew Valley. Armed with hand-me-down tools and a few coins, you set out to begin your new life. Can you learn to live off the land and turn these overgrown fields into a thriving home?
It won't be easy. Ever since Joja Corporation came to town, the old ways of life have all but disappeared. The community center, once the town's most vibrant hub of activity, now lies in shambles. But the valley seems full of opportunity. With a little dedication, you might just be the one to restore Stardew Valley to greatness!
Valentine's Approved!
Check out the trailer here:
You can get this in our GOLD Package.
Don't Starve Together
Don't Starve Together is a 2D, isometric exploration survival game. Constantly updated and perfect for 2022 dates.
Fight, Farm, Build and Explore Together in the standalone multiplayer expansion to the uncompromising wilderness survival game, Don't Starve.
Enter a strange and unexplored world full of odd creatures, hidden dangers, and ancient secrets. Gather resources to craft items and build structures that match your survival style. Play your way as you unravel the mysteries of "The Constant".
Valentine's Approved!
Check out the updated Multiplayer trailer:
You can get this in our SILVER Package.
Terraria
Terraria is 2D explore, expand, and multiplayer crafter.
At Journey's End Update, fully fleshed out, fantastic game of crafting, exploration and featuring quality multiplayer coop.
Valentine's Approved!
Check out the launch trailer:
You can get this in our SILVER Package.
Our Top Coop Games Valentines List!
We also recommend some free games which are co-op or games that we already host and are not new rewards, such as:
To be honest, the list could go on, but we'll focus an article just for that in the future.
If you go on a date, send us some screenshots either over at twitter and we'll be sure to send you some rewards back!
---
Our gaming offers bundled in with our packages
Check out our entire list of new games added and available this month. Remember you can choose two silver games for the gold option instead of just one gold game.
Do check on and off, as we randomly add new games, restock and seek out unusual games for those game dates and couples date nights.
All these games are updated, restocked but are still first come, first served basis!
Gold (4 Month):
It Takes Two
OVERCOOKED! 1 & 2 BUNDLE
Stardew Valley
Ready or Not
Epic Chef
Disciples: Liberation
Aragami 2
Tails of Iron
City of Gangsters
Jupiter Hell
The Sims 4: Cottage Living
Tribes of Midgard
Scarlet Nexus
Roguebook (Deluxe Edition)
Ghosts 'n Goblins Resurrection
Grand Casino Tycoon
Necromunda: Hired Gun
Chivalry 2
Sword of the Necromancer
Space Engineers
Life is Strange 2 Complete Season
Phoenix Point
Kerbal Space Program (Complete Edition)
Children of Morta
Barotrauma
Surviving Mars
XCOM 2
Temtem
Borderlands 2 (GOTY)
Warhammer: Vermintide 2
Pillars of Eternity II: Deadfire
Curse of the Dead Gods
No Man's Sky
Monster Hunter: World
Playstation Plus PSN $20 USD Gift Card - USA
Rocket League
Darkest Dungeon
Imperator: Rome
Car Mechanic Simulator 2018
SpellForce 3
Cossacks 3 Complete Experience
Post Scriptum (uncut)
War for the Overworld
Tyranny (Overlord Edition)
Sniper: Ghost Warrior Trilogy
Jurassic World Evolution
BattleTech
We Happy Few
Nintendo eShop $20 USD Gift Card - USA
Xbox Live $20 USD Gift Card - USA
Civilization 6: Rise and Fall
Steam $20 USD Gift Card - USA
Agony
Prison Architect
Planet Coaster
Kerbal Space Program
Assassin's Creed: Syndicate
Assassins Creed: Unity
Star Wars: Battlefront II
Stardew Valley
Monster Hunter: World
Total War: Rome 2 (Spartan Edition)
Grim Dawn
Fallout 4
A Way Out
Battlefield 5
Tom Clancy's Ghost Recon: Wildlands
Bannermen
NiOh: Complete Edition
Baldurs Gate II (Enhanced Edition)
XCOM 2
Pillars of Eternity II: Deadfire
Frostpunk
Tom Clancy's Rainbow Six: Siege
Grand Theft Auto V GTA
Diablo 3
Silver (2 Month):
Terraria (GOG)
Don't Starve
SCARF
Gunfire Reborn
Unsouled
This Is the President
The Last Stand: Aftermath
Kainga: Seeds of Civilization
Starsand
Defend the Rook
Forgive Me Father
Sphere - Flying Cities
The Last Campfire
Potion Craft: Alchemist Simulator
Rogue Spirit EA
Hoa
Arboria
Tormented Souls
Road 96
GRIME
Skydrift Infinity
Orcs Must Die! 3
Black Skylands
Going Medieval (incl. Early Access)
GRAVEN
King of Seas
Volta-XM
Tiny Rails
Superliminal
Elite Dangerous
Game Dev Studio
Two Brothers
Tannenberg
Jurassic World Evolution (Deluxe Edition)
Rogues Like Us
Strange Brigade
Sunset Overdrive
Spelunky
Tales of Monkey Island Complete Pack
Brothers: A Tale of Two Sons
STAR WARS™ Jedi Knight Collection
Battlefield 1
Bioshock Infinite
The Sims 4
Age of Empires II: Definitive Edition
Fell Seal: Arbiter's Mark
Ori and the Blind Forest Definitive Edition
The Elder Scrolls V: Skyrim
XCOM: Enemy Unknown
Ziggurat
Jurassic World Evolution
Darkest Dungeon
Plague Inc: Evolved
Kingdom: New Lands
Satellite Reign
Xbox Live $10 USD Gift Card - USA
XCOM: Enemy Unknown (Complete Edition)
Empire: Total War Collection
Human: Fall Flat
Legends of Eisenwald
Victor Vran
Orcs Must Die!
Infested Planet
Magicka
Waking Mars
Absolver
Book of Demons
ABZU
Beat Cop
Starbound (incl. Early Access)
Homeworld Remastered Collection
Playstation Plus PSN $10 USD Gift Card - USA
Dead Island: Riptide
Beholder
Beholder 2
A Fistful of Gun
Blitzkrieg 3 (Deluxe Edition)
L.A. Noire (Complete Edition)
F.E.A.R. (Platinum Edition)
>observer_
The Bard's Tale: Remastered and Resnarkled
Commandos Pack
Max Payne 3
Metal Gear Solid V: The Phantom Pain
Killing Floor 2
Hotline Miami 2: Wrong Number
Kingdoms of Amalur: Reckoning
StarDrive 2
Party Hard
Recruits
Sonic Generations
Dungeon of the Endless (Pixel Edition)
Poly Bridge
Stellaris
SUPERHOT
Wolfenstein II: The New Colossus (uncut)
Plague Inc: Evolved
Ashes of the Singularity
Warcraft 3 (Gold Edition inc. The Frozen Throne)
Dishonored
Check in weekly as we update games available, and remember first come, first served.
Gamers deserve happiness, the quest for love is always the longest, but the sweetest victory of all and we wanted to extend our hand and offer something for you to do together.
Stay tuned for future competitions or promotions and of course our huge new update which will upgrade our platform across the board.
Happy Gaming and any feedback or suggestions do send us an email over at Community@GamerDating.com