We got interviewed by DatingAdvice.com - Review & Interview
Posted By: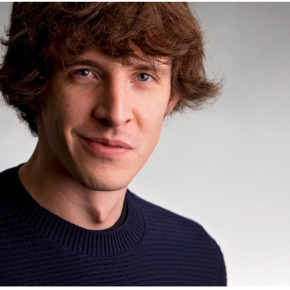 James - December 14, 2018
Woot! We had a great interview after a request from Chief Ed Hayley Matthews over at DatingNews.com a few weeks ago, and their full interview and review of GamerDating.com just dropped, despite our shy and retiring natures! (I can't spin that sorry...)

They had some nice thing to say about us and some of their own experiences:
"GamerDating is a game-changing dating site designed to connect hardcore gamers who are single and looking for the Princess Peach to their Mario, or vice versa. This platform uses a curated matching system to recommend dates with similar gaming preferences, relationship goals, and personality traits. GamerDating currently has over 350,000 users, and it's rapidly growing in the U.S. and abroad."

We went into our design a little bit and our goals, but this'll be the first of our interviews leading up to launch in 2019.
"Thanks to its unique design, GamerDating has scored points with hardcore gamers and secured its place as the world's top gamer dating site. This fast-growing dating network is on track to hit 1 million members by the end of 2019."

We also wanted to express who's here and why; we think we nailed it - kinda!
"Games are inherently social platforms, but everyone is anonymous," said James Palmer, the Founder of GamerDating. "Our site offers a huge opportunity for core or hardcore gamers to meet one another. There are people on their consoles or PCs. This is the /r/gaming community on Reddit."

You can read the full interview with us the founders of GamerDating and a little bit about our journey's on DatingAdvice.com here
And as usual thanks, to all of you, for making this possible...for all of you.