Witcher 3 Game of the Year Edition Release Date Announced
Posted By:
GamerDating - August 11, 2016
CD Projekt Red has confirmed the release date for The Witcher 3: Wild Hunt - Game of the Year Edition as 30th August.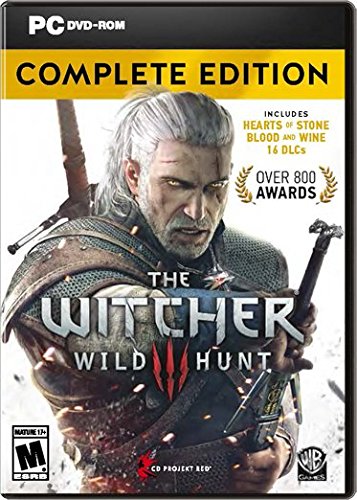 The Witcher 3: Wild Hunt Game of the Year edition brings together the base game and all the additional content released to date. Hinting that the package comes with the expansions Hearts of Stone and Blood and Wine. Also reportedly included in the bundle are the 16 free DLC offerings that CD Projekt Red released, including smaller things like new costumes and more.
In some regions, the game will be called the Complete Edition. The game will be available for PlayStation 4, Xbox One, and PC and around $50.
Check out the release trailer or the GOTY/Complete Edition:
If you cannot wait till then, you can pick up The Witcher 3 bundled with GamerDating Gold Subscription, giving you 4 months of access.