Back 4 Blood: Left 4 Dead Devs return with this spiritual successor
Posted By:
GamerDating Team - March 18, 2019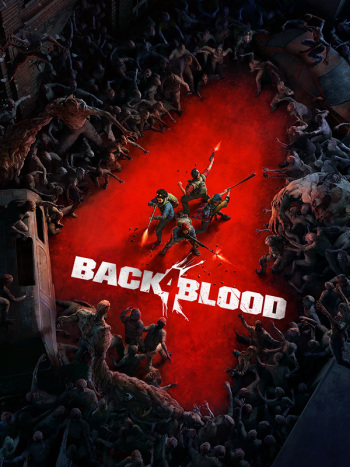 Warner Bros. Interactive Entertainment and Turtle Rock Studios today announced Back 4 Blood, from the creators and development team behind Left 4 Dead. Back 4 Blood is designed from the ground-up as an original, premium title and marries the best of what made the co-op zombie shooter so successful with new features and state-of-the-art technology.
And yes.... it has PVP!
While actual juicy news is limited about Back 4 Blood with no images, no videos, no nitty-gritty details, the FAQ answers some solid questions.
Is this game going to be a Battle Royale game?
No.
Will there be PVP?
Yes!
Will there be a campaign?
Yes!
Why Announce so Early?
Back 4 Blood is a hugely ambitious project and we need the best of the best to come join us. As an independent studio, we have to announce early to let our industry know we're up to something big. If you are in the video game business and you are looking to make real contributions to a brand new AAA IP developed in Southern California, check us out. Our job listings are here with more to come in the next year: https://www.turtlerockstudios.com/careers 771.
We also want to hear from you all about what you think about the games we've made in the past and what you are looking forward to in the future. We love getting to know and interact with our community and the sooner we can do that, the better!
Left 4 Dead was one of our favourite games, and we still occasionally drop in to play and remember. The news about the devs coming back and making Left 4 Dead 3 *cough*... Back 4 Blood is music to our ears.
Stay tuned for more, and check out their FAQ.