Digital Romance: 18 Tips for a Mind-Blowing Connection
Posted By: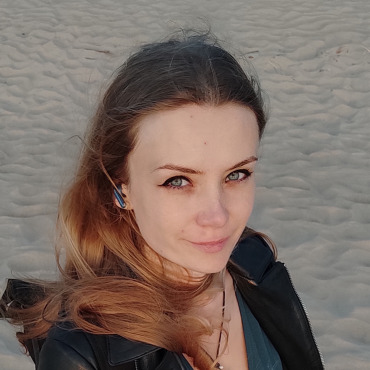 Aliena - October 31, 2023
Romance in the Digital Age: 18 Tips for Establishing an Emotional Connection through the Screen
In days when romance chimes like a smartphone notification and glows like a laptop screen, digital communication is the new normal in maintaining online relationships. Choose to welcome it or curse it; what really matters is that an emotional connection in a romantic setting has never been purely physical in the first place. So, think 'brain' and 'imagination in romance', and read on to learn how to mindfully forge mind-blowing romantic online connections.
Online Romance as a Way to Go
My best romantic stories have never started with a mere 'Hi!' or 'How are you?'. These digital love tales often had a 'long-distance relationship' tag at some point at the beginning, facilitated through some smart device delivering emotionally charged messages. The first ever romance I experienced started with an embarrassing but endearing SMS exchange. I sent a heartfelt New Year message to the wrong number; he replied with a witty retort. It was an instant emotional connection, and we spent 1.5 years together, most of them remotely. My other meaningful relationship began with an email; what started as a not-so-productive international business discussion transformed into a long-term penpal friendship filled with emotional intimacy when we could meet.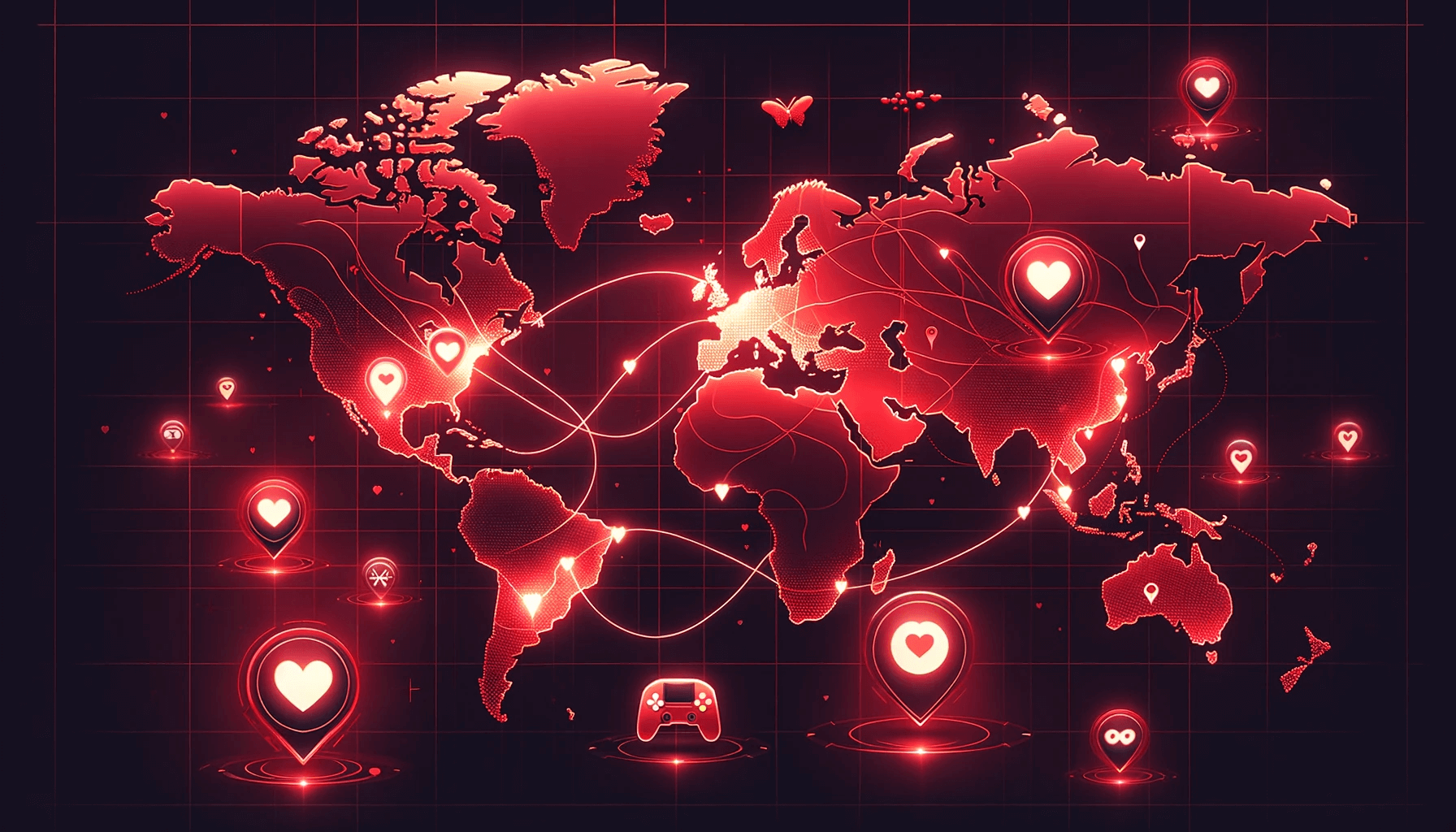 In all these stories, a common line emerges, a simple recipe comprising five ingredients: an authentic teasing starter, a long-distance tag, digital communication, a lack of information, and plenty of space for imagination. To me, there is really no need to fret about the lack of offline interactions; virtual relationships can be exceptionally exciting, too.
Don't get me wrong: nothing rivals the joy of meeting someone in real life, the anticipation, the physical intimacy of eye contact, talk, touch, and energy—all part of the romantic communication toolbox.
However, offline rendezvous aren't always readily available. While we all yearn for that real-life connection, many of us lack the time for traditional socialising with the aim of perhaps meeting someone special. Work, now often 'from home', keeps us glued to screens. In this fast-paced world, we're told we can have it all, but the reality is that we spend most of our time attached to our digital devices. Work, play, and even searching for love and romance happen primarily through these screens and sometimes across great distances.
Today, I choose to be optimistic. Having romance online, at least initially or for some time later in a relationship, can offer emotional bonds that are just as strong and meaningful. Why?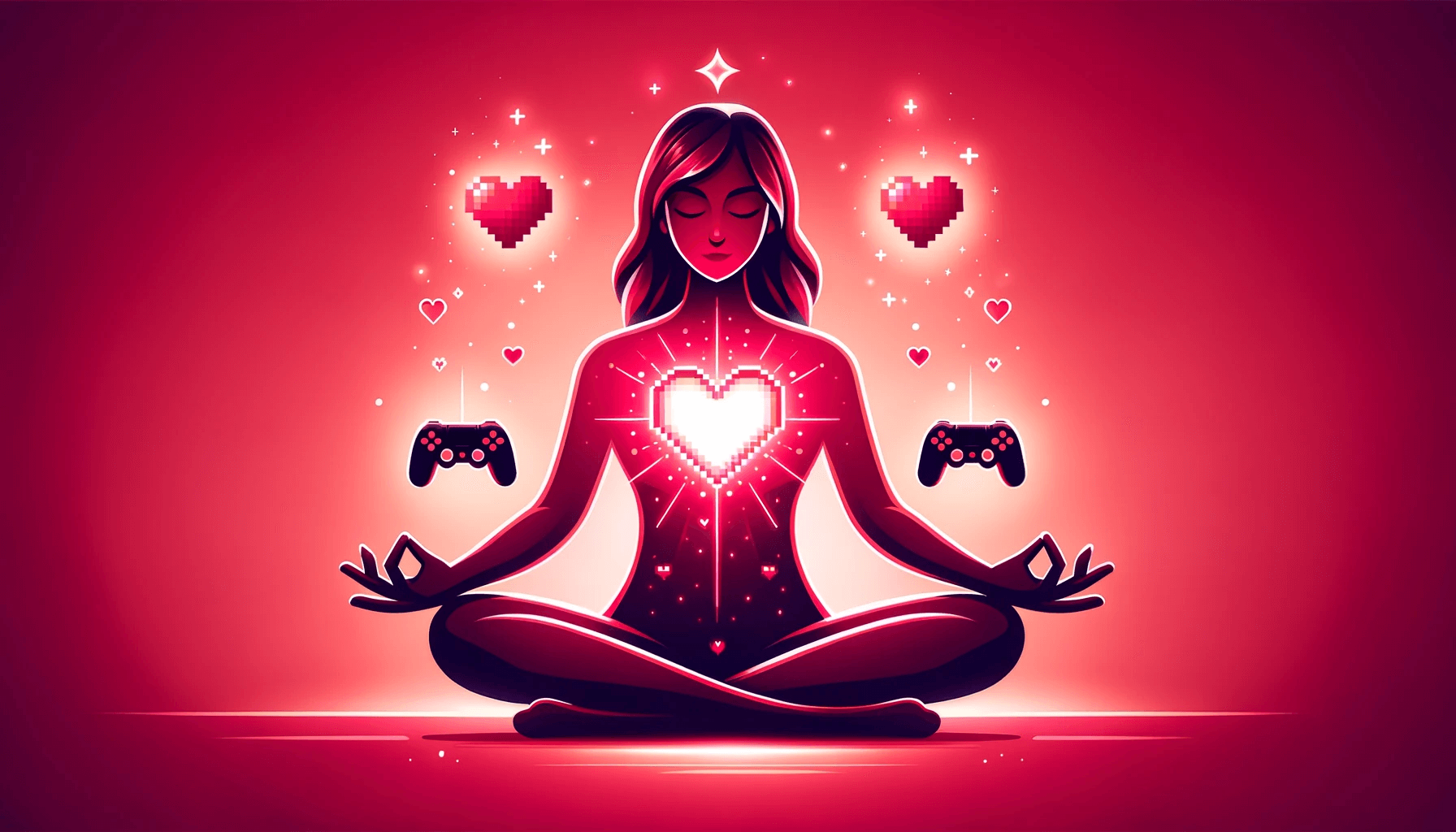 Falling For … Your Own Imagination and Digital Personas
However heartless it may sound, love and attachment are cerebral processes; they originate in our brains, not hearts. We get attracted, become attached, and even obsessed not exactly with other people, but rather with our imaginary narratives about those people. This phenomenon, driven by the intricate interplay of hormones in our brains, is well documented.
How does Emotional Investment work, exactly? It's all about Imagination in Relationships
When you encounter someone, you form initial impressions based on available cues: appearance, behaviours, the way they speak. These impressions act as a foundation for your imagination to get to work. Typically, you don't possess a complete dossier on someone you've just met. Gaps exist in the available information, and your imagination fills these voids. Your mind constructs assumptions and narratives based on this limited data, leading to a considerable emotional investment.
Next, your imagination projects your desires, hopes, and even romantic online connections onto that individual. You endow them with qualities that fit your ideal partner's profile. As you continue crafting these stories and fantasies in your mind, your emotional investment escalates, resulting in feelings of attraction, infatuation, or even love. Then, guided by what psychologists refer to as confirmation bias, you start interpreting information that validates these emotional bonds and imagined version of the individual.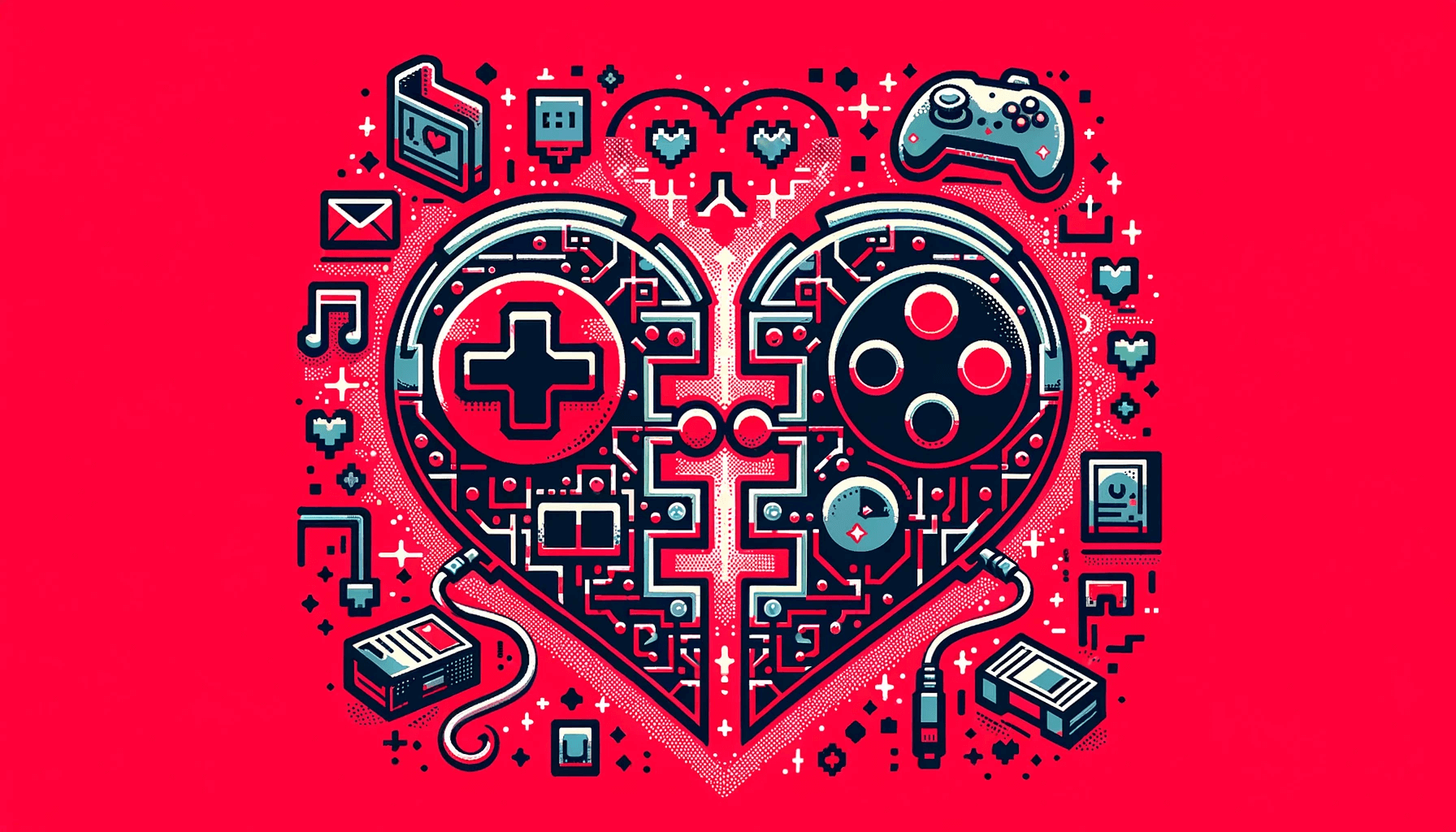 Taking it Digital: Authenticity in Online Dating and Emotional Intimacy
Let's extend this discussion to the realm of digital love. Online interactions lack physical and immediate sensory experiences, causing you to rely even more on your imagination. The information gaps during online communication are cavernous, especially since you're dealing with carefully curated digital personas rather than real people. This is particularly the case if you're using a gamer dating app, where avatars and usernames can be far from reflective of who someone truly is.
Initially, you project your desires and fantasies onto these online facades. Then, confirmation bias plays its role again, reinforcing your attachment as you cherry-pick details that align with your emotional investment. The digital world amplifies this effect by offering an escape from real-life concerns, allowing you to immerse yourself fully in your emotional connection with someone, even if you've never met them.
As theories of attachment and emotional bonds suggest, we humans have an intrinsic need to connect. In the digital age, these connections occur not just physically but also through online safety in dating and virtual relationships. Lust is physical; connection is emotional. And as we now know, this connection can indeed be digital.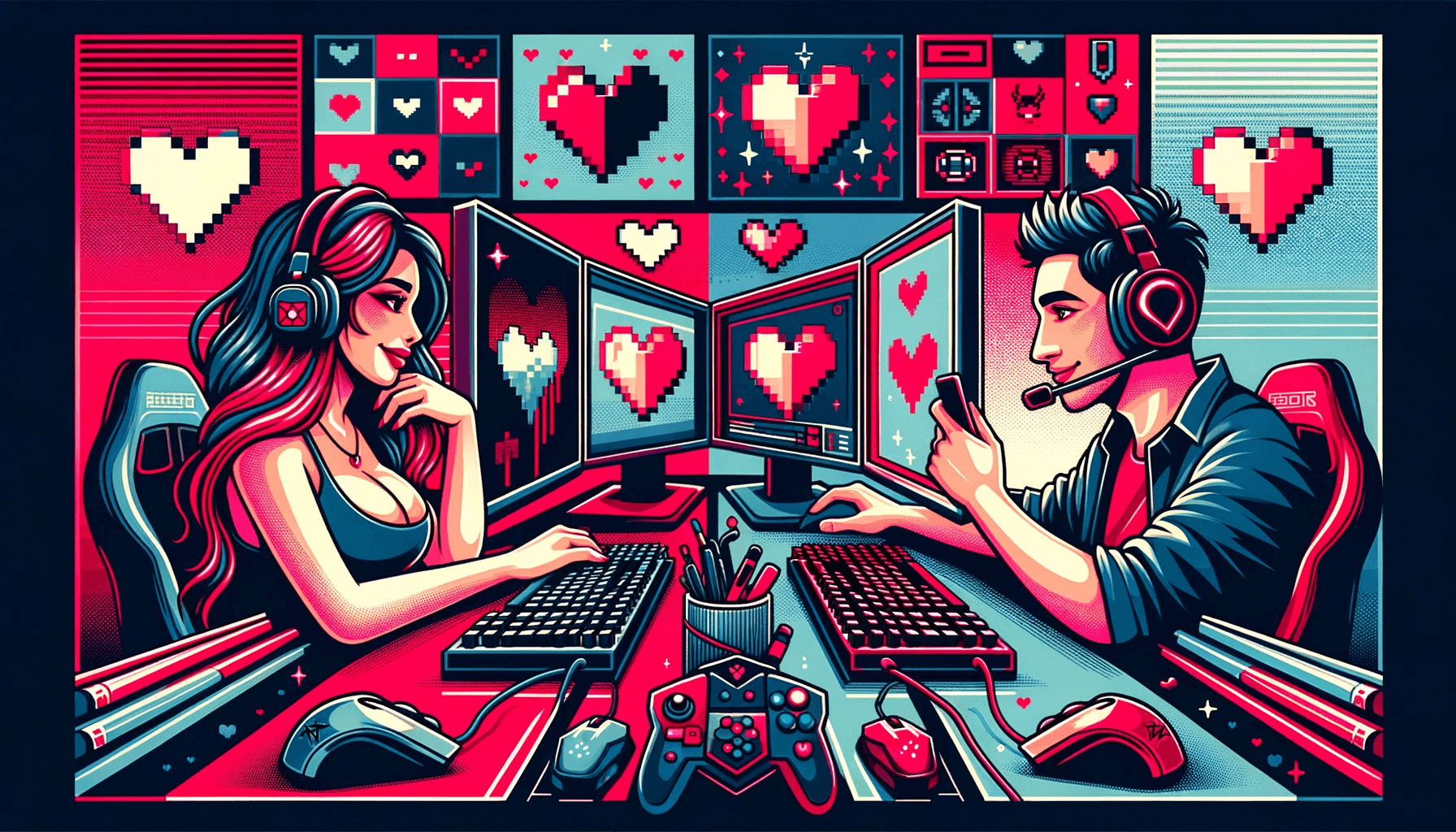 The Act And Choice of Becoming Someone's Fantasy: Authenticity vs. Imagination
Understanding the mechanics of emotional intimacy and investment sets the stage for actionable insights. How do we leverage this understanding to forge meaningful connections, and more importantly, should we?
We're continually seeking that "ideal base" in someone that adequately nourishes our imagination. Our internal narratives are often more tangible to us than the person we project them onto. Given this, could choosing to be the fantasy for our partner, or they for us, become a modern-day "sixth love language?" This notion is more than mere romantic idealism. With conscious effort, it could contribute to the foundation of a robust relationship.
Time and Self-Understanding in Relationships
Fully comprehending another person—or even oneself—is a lifelong endeavour. The principle of "lack of information + workings of imagination" doesn't expire; it holds true from the outset and well into the relationship's maturity. In practice, this suggests a strategy: offer just enough information to stimulate your partner's imagination and foster emotional bonds. Avoid clichéd greetings like, "Hi! How are you?" in favour of more specific cues that ignite their unique fantasies.
Observational Skills and Emotional Resonance
Listen to your partner's compliments. They're not just ego-boosters; they're signposts pointing to what your partner finds appealing. If they like a particular quality, chances are they'd like to see more of it. And rest assured, you don't need to put on an act. If you've reached this stage, you already serve as a rich substrate for their imagination. By being authentically you, you're giving them exactly what they need.
However, let's be clear: people will perceive what they wish to perceive and discard the rest, just as you will. This selective attention highlights the complex interplay of emotional intelligence, fantasy, and reality in relationships.
Nuances and Complexity in Emotional Connections
While the power of imagination is undeniable, it doesn't provide a one-size-fits-all solution. Emotional connections range from shallow, fantasy-driven relationships to deeply meaningful, authentic bonds. Imagination plays a role in both, but the distinction lies in the level of emotional investment, shared experiences, and ultimately, the depth of connection.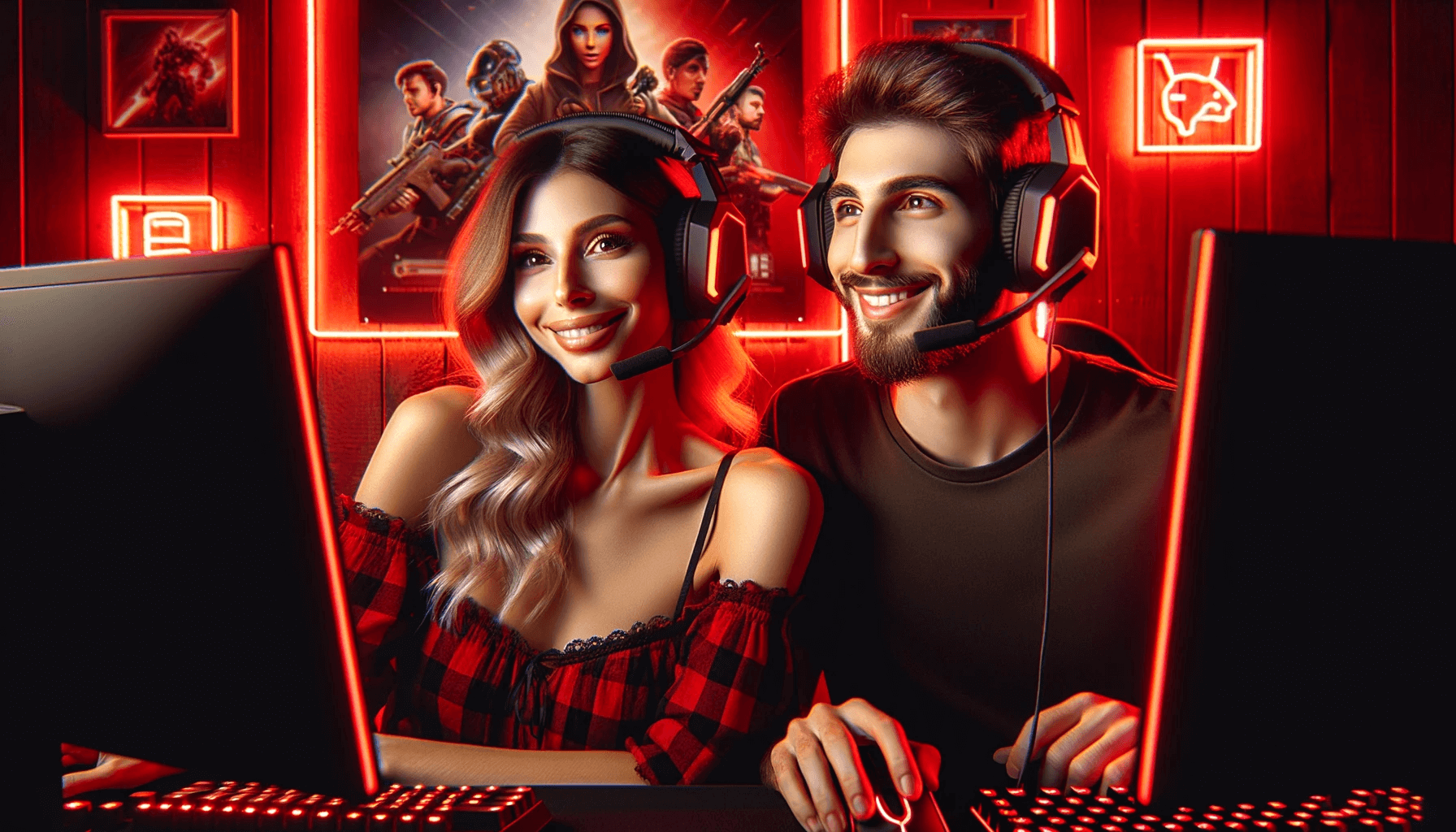 How Do You Do This: Tips for Nurturing Online Intimacy
If you choose to be conscious and proactive, establishing and strengthening an intimate connection in an online relationship involves some specific strategies and practices. Remember, everything you do leaves some impression on your partner's imagination. Make it a good one.
3 Main Principles:
Be Genuine: While people will see what they want to see, authenticity attracts those who will appreciate you for who you are—even if you serve as the foundation for their fantasies.
Be Honest: Transparency trumps deception. We're already experts at self-deception; there's no need to add layers. Communicate openly about your expectations, feelings, and intentions.
Be a Fantasy: Present your best self, the one you're most comfortable being. That way, you and your partner start off with a mutual admiration—of you.
11 Practical Tips:
1. Initial Connection: Start building connection as early as possible. Use your dating profile to draw in like-minded individuals. State your interests and pose questions or scenarios that they'll find compelling.
2. You have only one shot. Aim for the bullseye: Bypass the formalities. When the conversation starts, skip the niceties and ceremonies. Skip templates. Start the conversation with something you both may care about: comment on their profile, share your impressions of them, tell about your shared interests, ask a hooking question.
3. Common Interests: Discuss hobbies or activities you both enjoy to build a sense of togetherness. Gaming is a perfect low-hanging fruit.
4. Openly express Affection: With the absence of non-verbal cues, use explicit language and emojis to express your feelings and avoid misinterpretations. Otherwise, your partner will keep guessing, and exactly at this part their imagination is not always your friend. Everyone has doubts sometimes. Texts can easily be misinterpreted, if not written clearly and not coloured with the proper emojis.
5. Keep it Playful: Maintain a playful and flirtatious atmosphere. Surprise your partner, joke, be creative with images and videos you share, and the ways you express your affections.
6. Deep Dive: Share personal stories and engage in meaningful conversations to foster emotional intimacy.
7. Get to Know Them: Take your time to understand your partner's interests and values, filling in the gaps naturally, without overwhelming each other with too much information. Do it slowly, sweetly, in style.
8. Have projects or plans together, set future goals: Discussing future plans will feed both your imaginations and increase emotional investment. Make some plans for when you meet in person, talk about experiences you want to share, share your long-term aspirations, learn theirs. Even gaming together in campaigns or mmo's can be ideal projects.
9. Multi-channel Communication: At any later point in relationship, maintain a sense of closeness and intimacy using various channels of communication. This keeps your connection dynamic and vibrant: casual texting about small things, video calls, longer messages with your thoughts and impressions, actively follow each other on social media. The key is to adapt to the evolving nature of your connection and embrace every opportunity to connect, share, and grow together. Naturally this leans into gaming together.
10. Memory Lane: Celebrate your online milestones and reflect on your shared history to create a stronger sense of intimacy. Recall who said what, recall and share how you felt - such reflections create sense of intimacy and togetherness.
11. Virtual Physical Intimacy: Physical touch might be limited in a virtual setting, but creative alternatives like virtual hugs or romantic role-playing can fill the void. But perhaps one of the most immersive ways to experience virtual physical intimacy is through online gaming. MMOs (Massively Multiplayer Online games), multiplayer platforms, and even Virtual Reality (VR) environments present a compelling medium to foster a sense of closeness. Imagine going on a virtual date in a fantastical world, exploring together, and even partaking in collaborative tasks that require mutual trust and teamwork. These gaming experiences can serve as surrogates for real-world activities you might do as a couple, thus strengthening your emotional bonds.
By adhering to these tips, you'll be well on your way to establishing a robust, emotionally intimate online relationship.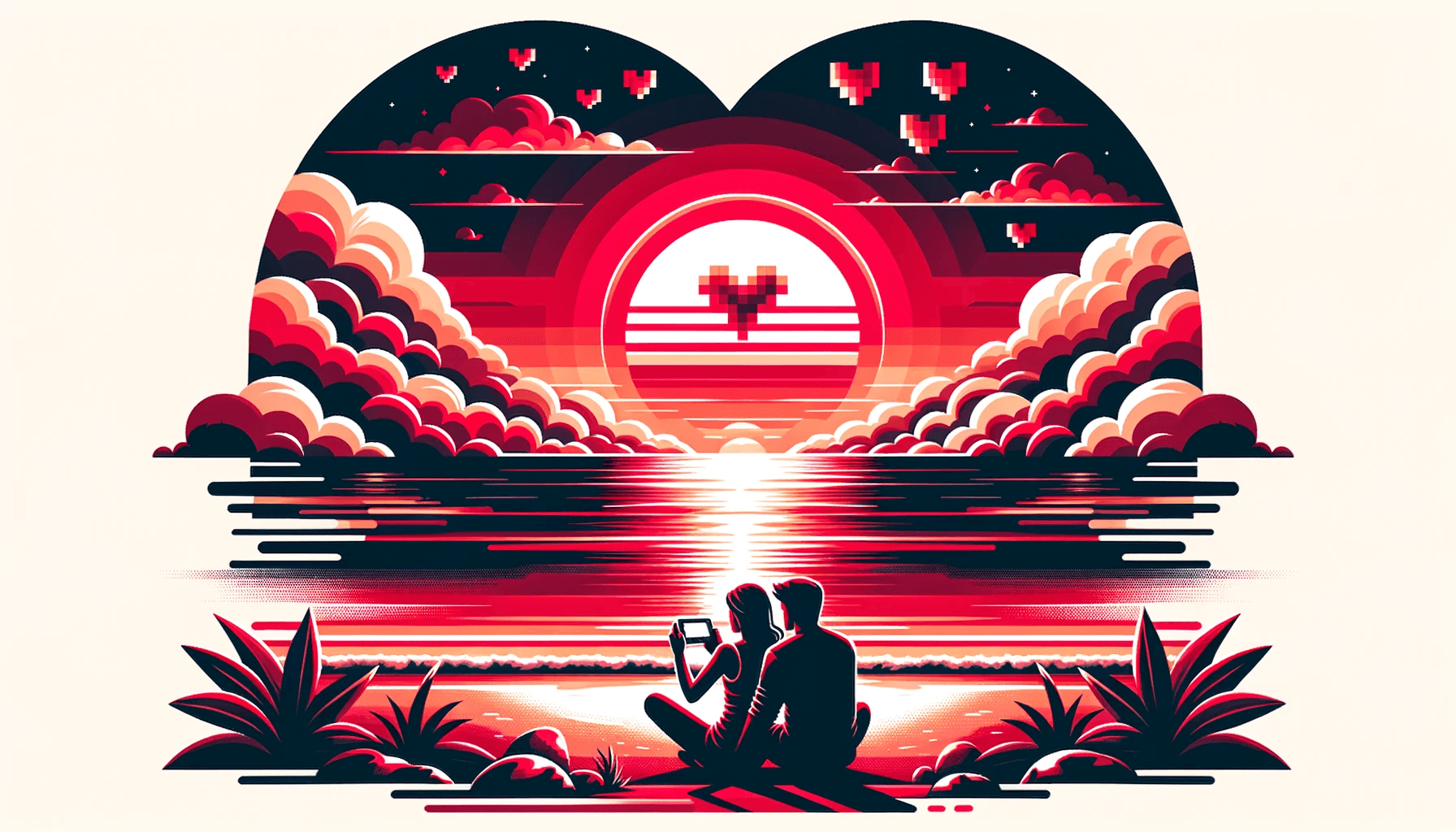 4 Tips To Remember To Stay Safe:
Online safety is crucial. In the early stages of the relationship, be cautious about sharing personal information and photos. Verify the identity of your online partner if possible.
Prepare for Real-Life Meetings. If you plan to meet in person, take some basic precautions. Share your plans with a trusted friend, meet in a public place for the first time.
Trust Your Instincts. If something feels off or makes you uncomfortable, trust your instincts, act accordingly.
Make a more conscious initial choice of a partner to base your imagination on. Do yourself, and ask them to do a psychological personality test, like Myers-Briggs or Enneagram. Read the descriptions of your personalities, read compatibility analysis. Any of these can give you a better understanding with whom you are building fantasies. And, again, it will give even more rather generalised but closer to their reality information and will feed your imaginations even better.
And for the end, remember, however wonderful pictures your imagination creates and however much you want to dive into those exciting feelings of falling in love, you have to manage your expectations and approach the process with some grain of salt (aka critical thinking). Sometimes, imagination may play tricks on you. Online connections can be different from in-person ones. Be prepared for the possibility that your online relationship may evolve in unexpected ways when you meet face-to-face.
Happy dating! 😘😘😘