GamerDating Updates - June Quality of Life
Posted By:
GamerDating Team - June 03, 2019
June Update is here!
This last month has been a busy one with our launch on May 1st, we had 15,000 people sign up in the first day alone with a steady increase since and your passion has not been unnoticed.
We have taken all your feedback, suggestions and bug reports to review to increase your quality of life when using GamerDating.com. As usual, each week, we take your feedback, bug reports and suggestions and plug them into our roadmap.
Middle Click and Tabs!
In our QOL update we are adding the abiilty to middle mouse click on profiles in your matches and Find a Date searches to open them in new tabs, allowing you to quickly and effectively view your matches and searches in new windows and tabs.
It was clear that you all wanted to quickly go through your matches and search results and adding the ability to have open in new tab/window was a no-brainer.
While fixing this we noticed and were able to lock down a bug that alluded us for some time.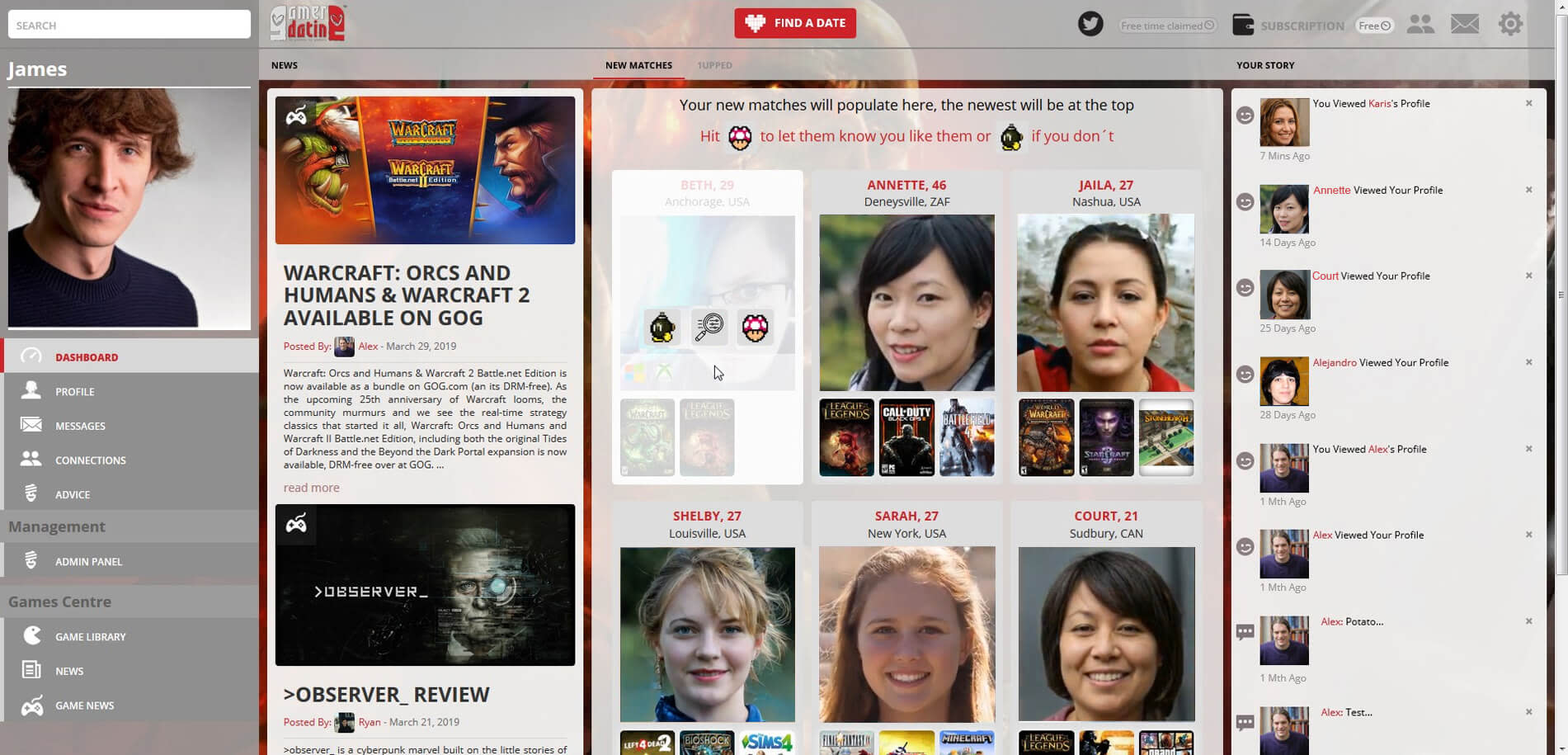 Back Button!
We have now fixed the back button, so no more will you randomly go to your profile or another user that you previously looked at earlier.
We still are not sure how this bug developed, but we are now happy to report we are sure we've resolved it.
We did say, quality of life update!
Find a Date and Distance
We had a lot of feedback from users who feedback that they preferred users who were local over any other criteria.
This update we are adding a focus on improving our results display so if you wish to find a date that is close to you, geographically you can select display closest.
If there are no results it will show the next closest (so if you are unluckly you may not have anyone down the road just yet).
You can still choose MDR (Our rating to pair up the best fit to your criteria) but we are improving the results shown with a new foundation as we refactor and improve our system based on your feedback.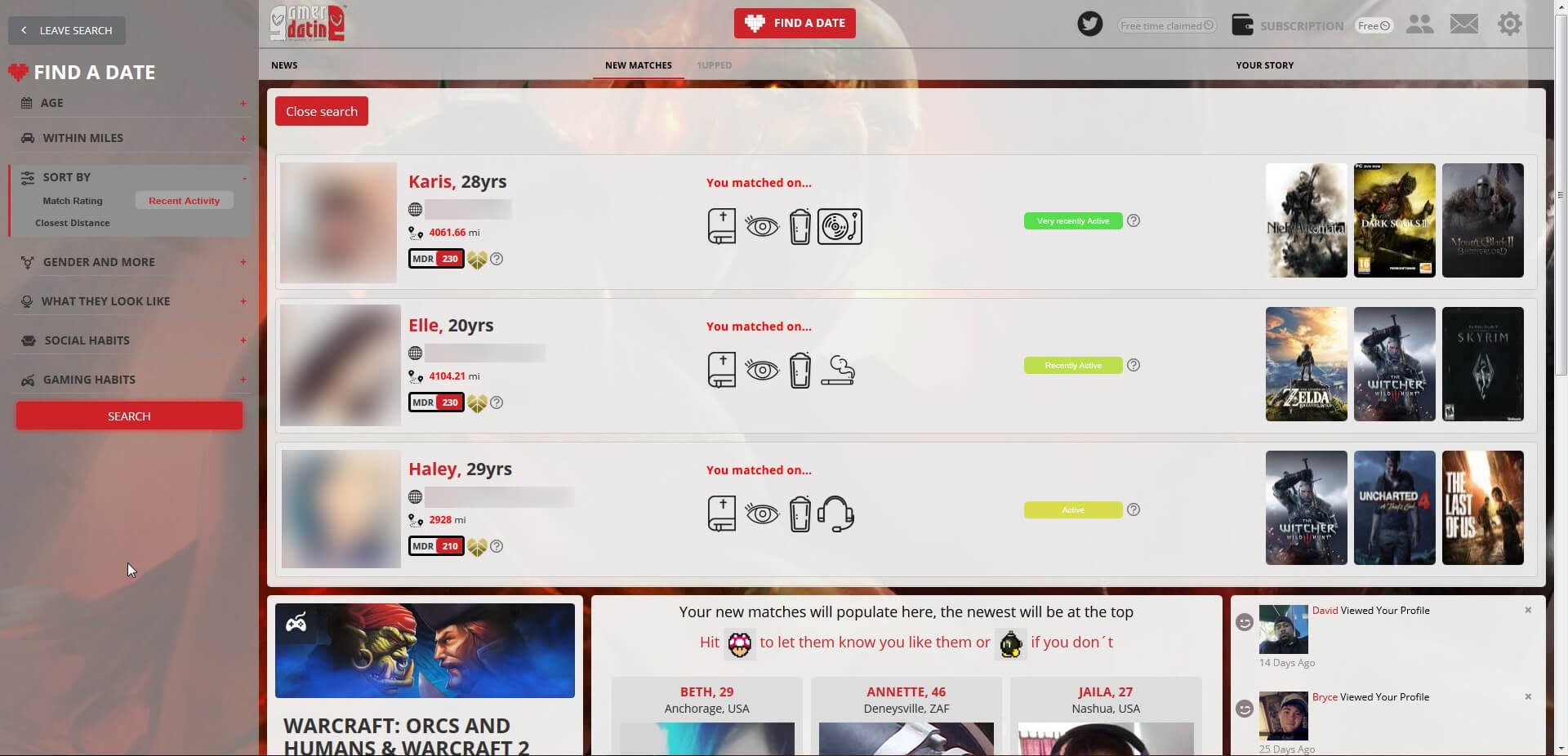 The next update we will see and update with the matches system and more options to allow you to adjust and fine tune your matches!
Spam System
Yep, its that time, the dreaded spam report.
We knew we'd get an influx of spammers, botters and "meme" accounts with the May 1st Launch, but we were prepared. The surge of fake accounts were dealt with but they still did manage to make an imprint to some of your accounts.
We have a new update rolling out but it will take some time as we refactor the code. We will need to adjust how the stories feed on your dashboard interacts with users to reduce the pop ups that alert you when a user has been deleted.
When we get a spam report and we delete and ban the user it leaves behind an imprint on your story which we feel gives a negative impact to your experience.
In the future we will adjust the way this displays but first we are rolling out further tools to reduce spammers as we like to work on the source as well as the symptoms. You can read more about our spam wars in our upcoming post or old posts here.
Minor bug fixes
Payment errors are now more defined. Some of your would have faced an error which simply said "error" we have no put in place more detailed reports for when your bank or card is declined. We will soon support alternative payment methods.
CSS Tooltips, fixed "/s".
CSS updates for QOL padding and interaction on profile.
Back button and middle click button addition (read above for more detail).
Messages update to streamline.
Balancing load improvements for quicker load times.
Backend improvements and fixes.
We are here for you all, so if you need us for anything please reach out and we'll solve whatever is bugging you (pun intended).
Good luck finding your special player 2, and enjoy your game dates.
GL HF
The GamerDating Team