Spammers Down, Death of the fake profile: PT2
Posted By: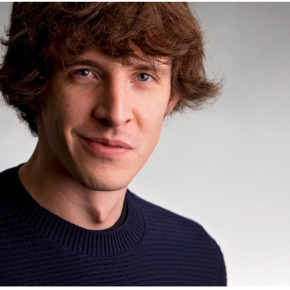 James - November 13, 2018
Spammers Down
Hey gamers, we wanted to give you an update on the Spam War, our ongoing battle against botters and spammers.
Earlier in the year our growing userbase drew the attention of botters and spammers who started to sign up to our service and attempt to harrass our great community. We wrote about the start of the spam war. We were able to implement a few checks and this held back the tide.
However the battle may have been won, but the war is neverending. This month we've seen a tide of new spammers and repeat offenders returning and attempting to get around our defenses.
Our first concern is you, legit users who are here to find their special Player 2 without the harrassment of spammers and fake profiles, and we have new tools which will be rolling out which will reduce the tide to near nil spammers.
Our goal is a fake profile free GamerDating, and we want to be totally clear with everybody on this one:
WE DO NOT TOLERATE SPAM OR FAKE PROFILES, EVER.
We are rolling out a new "defense" that will reduce those spam accounts and fake profiles, we couldn't have done it without you reporting those rogue accounts, and reporting those spammers and fake profiles. So thank you to all of you for helping us with this data.
These fake profiles and spammers are often bots, running an automated script which will reach out and attempt to gain your attention to draw you away from the service to third party messaging systems or emails. Once there they'll try get pictures, data, credit cards, or direct you to another website and service. DO NOT FALL VICTIM.
Fake profiles will often have stolen images as their photos straight from google.
Fake profiles will have basic generic bio's with a link to another website or email address.
Fake profiles will nearly always rely on you putting in effort to reach out to them.
Each time you report these, we delete them.
In our next update we are rolling out a new error system which informs you of the death of a spammer, and gives further information of what you can do next to find real gamers - who are definitely here!
What can you do?
If you're concerned about a user, you can do 2 things, block them, and flag them.
If you want to block someone, head to that person's profile and hit the block button like so: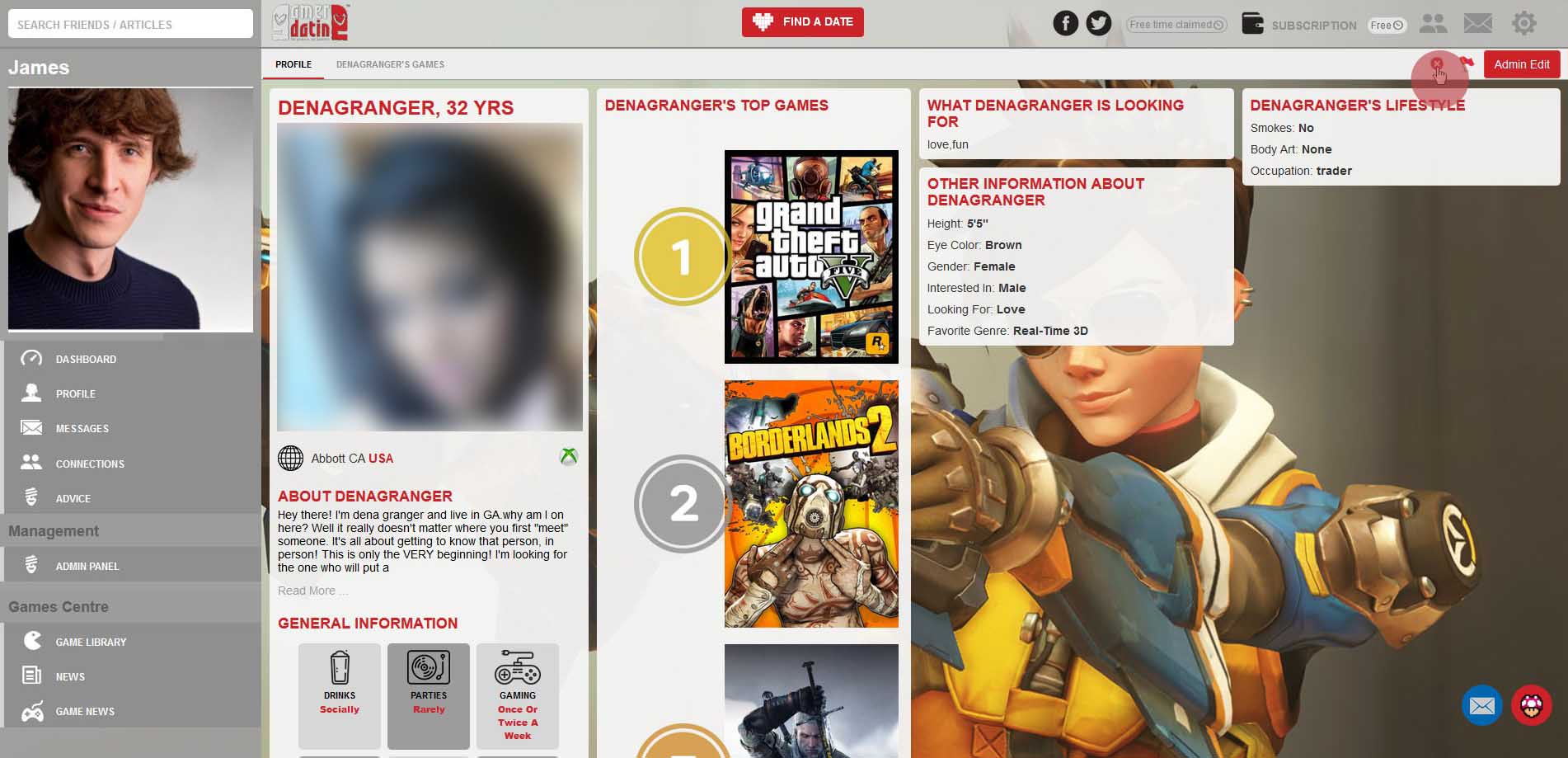 If you hit this by accident, don't worry, you can always unblock them in your "Connections" tab.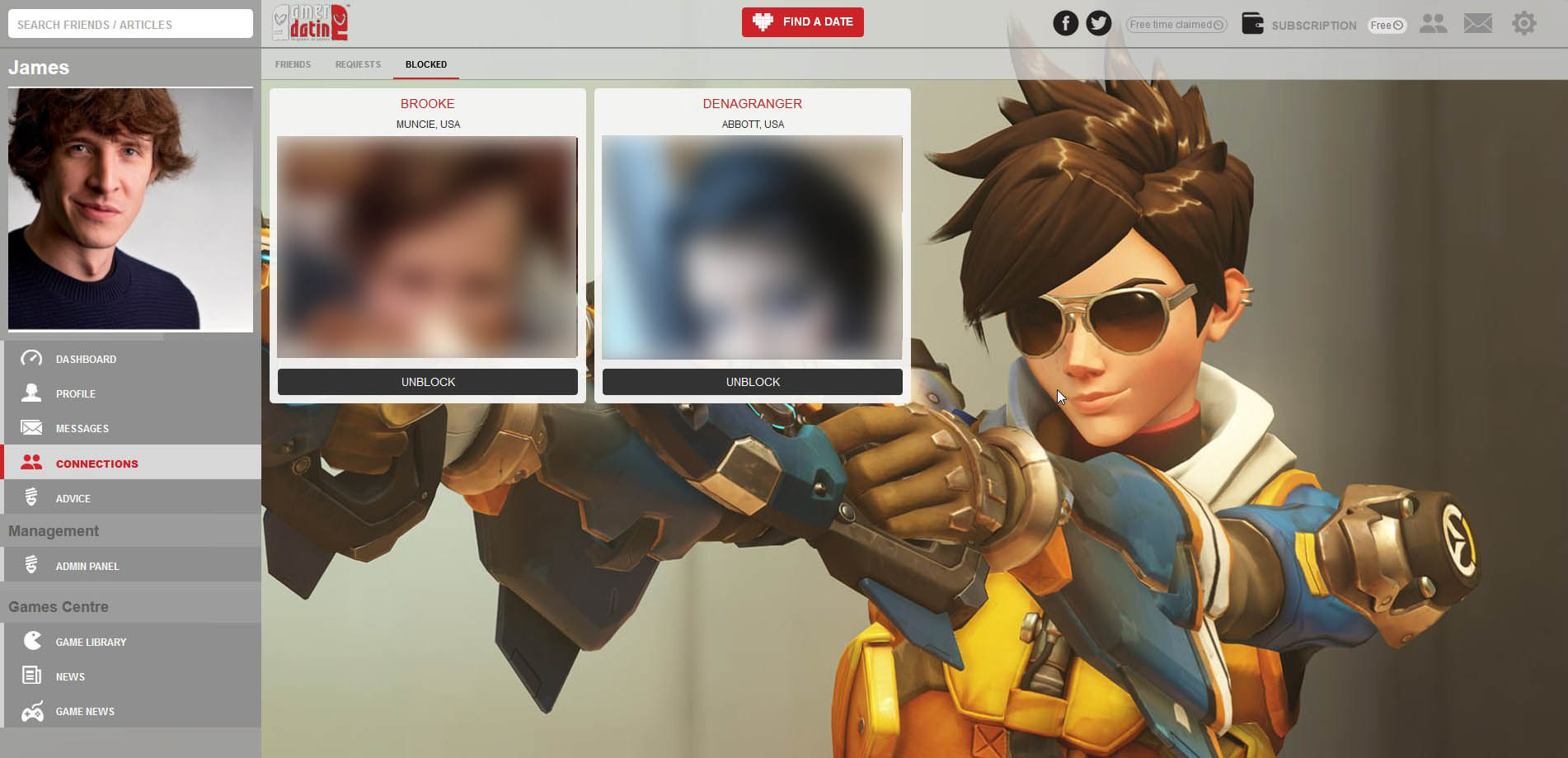 We've already done a ton of stuff to address fake profile spamming, like deleting profiles who include suspicious emails in the bios or messages, people instantly 1upping everyone they can see to drag people to read their profiles, and a few other smart filtering things to stop you from ever being harassed by spammers.
However, we still need your help! So I want to give you a quick heads-up about how we as a community can stop spammers quickly and efficiently.
When you're browsing any profile you suspect to be a spammer, in the top of their profile will be this little flag: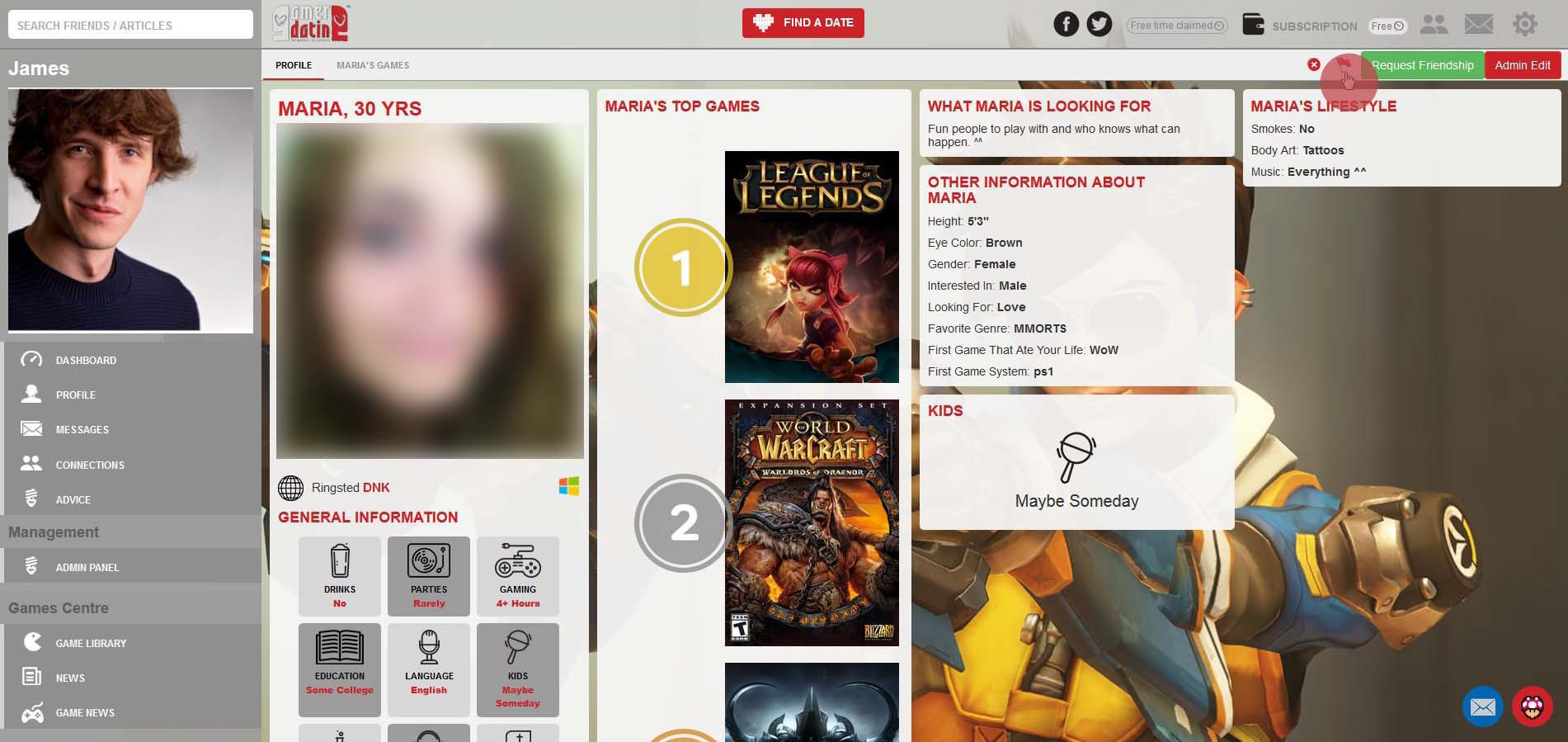 Hit that flag and report that bot! You're going to be helping your fellow gamers from being disappointed when hearing the person they thought was into them is just another spammer looking to send you an offer, a virus, or worse.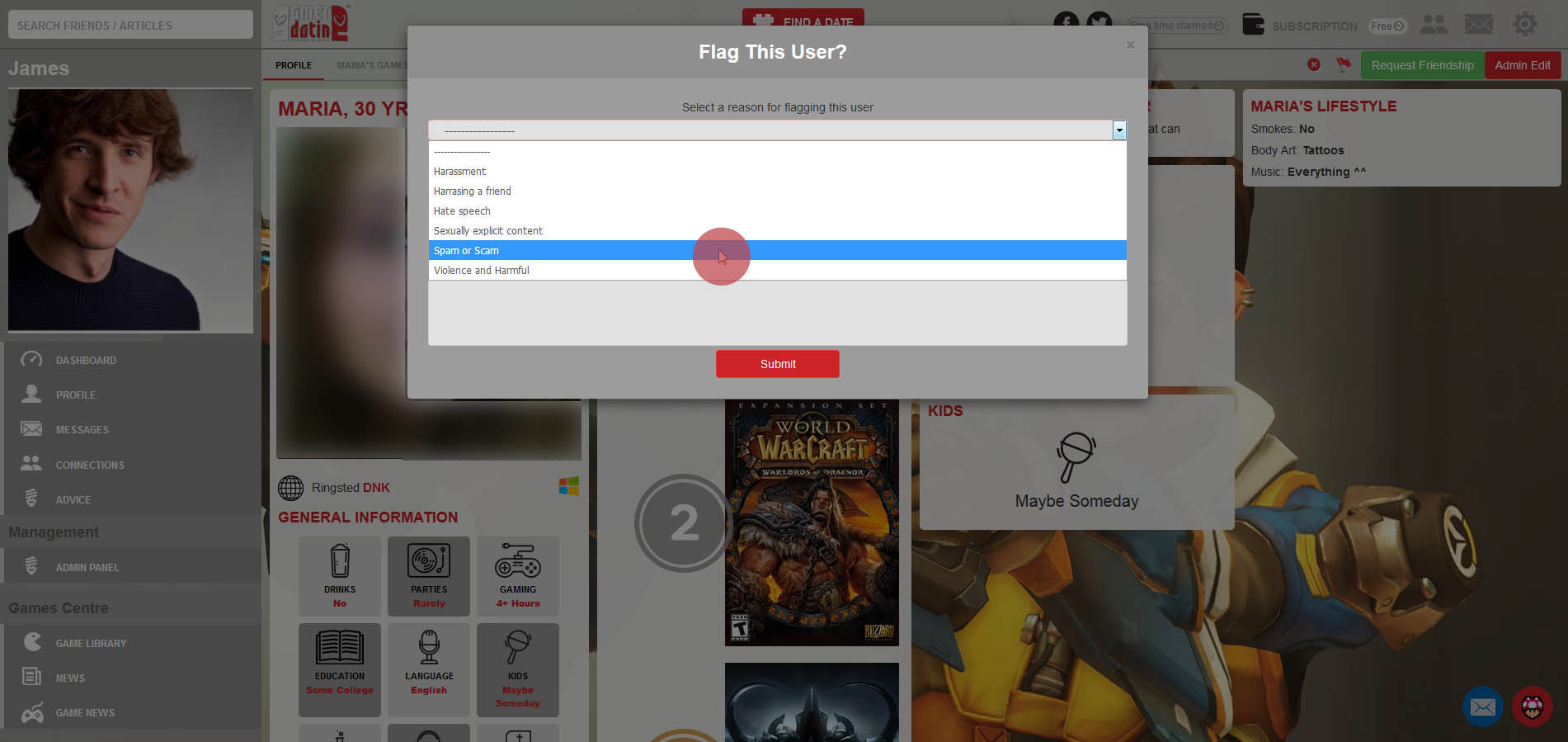 We're going to win the war with your support. So thank you all for seeing our vision, and understanding how important trust is for everyone on GamerDating.
Thanks so much for your continued support!
Every month we see updates, releases and new features all based off feedback, suggestions and your kind words. We truly appreciate you all.
Thank you.