Our March Rewards for you 2021!
Posted By: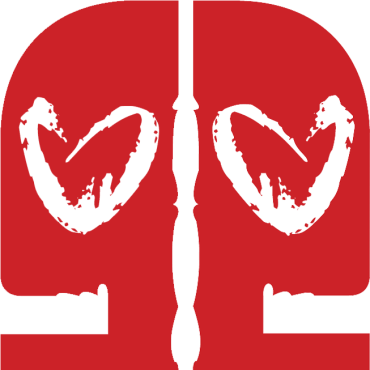 GamerDating Team - March 05, 2021
It's March, Spring it around the corner and, so its time for a new wave of Subscriber Rewards - We have Volta-X, Superliminal, Sword of the Necromancer, Elite Dangerous and More.
It's that time again! Each week we add more new games that are available with your subscription, and each month we update the selection. With every first subscription, you get to select a game, gift cards or games to bundle with your premium access. This month we've added even more games, restocked nearly all our previous choices and the most popular!
We want you to grab a game and play while you start the journey to find your special co-op partner.
We've got a great new selection for this month to add, as well as topping up last months game selections.
If you missed out from last month, re-check this month to see if the games available now.
We offer 2 or 4-month subscriptions which allow you to read messages and send messages to any user, and allows those free users to read and respond to your premium messages. At the same time we throw in a game to say thanks and allow you to play some releases past and present while finding your player 2.
Of course, you can also opt to subscribe without a game and get access to GamerDating and your potential player 2's too.
With premium subscription you will be able to message your potential player 2, and allow those free users to respond to you.
GamerDating Subscription Reward March 2021
Volta-X is an Mecha RTS. Command your crew to pilot the giant robot of your dreams with deep strategy in and out of battle.
Volta-X is a fast-paced real-time robot battling strategy game where you control the crew members who pilot a giant mech called a Volta in high-stakes 1 on 1 competition. Juggle targeting attacks at specific parts of your opponent's Volta, dodging, powering up attacks, and repairing your Volta – all in the heat of combat! Teams that can both plan a successful loadout and then execute their attacks and defenses in the heat of battle will come out victorious!
We saw this game, and knew it had to be one of the games to offer. Released last year, with updates and events running. Jump in to this pve, pvp RTS mix. Check out the trailer below:
You can get this in our Silver Package.
Superliminal
Superliminal is a this mind-bending first-person puzzler, you escape a surreal dream world through solving impossible puzzles using the ambiguity of depth and perspective.
Superliminal is a first-person puzzle game based on forced perspective and optical illusions. Puzzles in this game give you a sense of the unexpected. Players need to change their perspective and think outside the box to wake up from the dream.
Our writer Ryan, wrote a review singing its praises, crowning it a rare gem.
Well recommended:
You can grab this with a Silver package.
Sword of the Necromancer
Tiny Rails is a dungeon-crawler action RPG with Rogue-like elements where you can revive your defeated enemies to make them fight alongside you.
Help Tama to save Koko using the powers of the forbidden Sword of the Necromancer. Turn your foes into allies and reach the depths of the Necromancer's dungeon. Defeat the guardians to gain enough soul power to bring Koko back from the dead, no matter the cost.
Released in Jan 2021 and from a Kickstarter, Sword of the Necromancer is available on PS4 and Switch, but grab it here on Steam PC.
Check out the launch trailer:
You can get this in our GOLD Package.
Elite Dangerous
Elite: Dangerous - Take control of your own starship in a cutthroat galaxy. Elite Dangerous is the definitive massively multiplayer space epic.
Elite Dangerous is the definitive massively multiplayer space epic, bringing gaming's original open world adventure to the modern generation with a connected galaxy, evolving narrative and the entirety of the Milky Way re-created at its full galactic proportions.
A game that keeps on rolling out expansions and updates. This includes the base game, and Horizons. A good time to get into ED as they are about to release Odyssey expansion which adds walking about, fps rooter tooters shooters and some amazing new game features.
Check the original trailer below, but check out the Odyssey trailer too. 2021 is going to be a big year of ED:
You can get this in our SILVER Package.
Game Dev Studio
Game Dev Studio is a sim tycoon game where you run your own offices, generating your own games.
Game Dev Studio offers Non-linear progression. Fill the empty spaces in your office with any objects you wish, and when you run out of space, buy a new building to continue expanding!
If you know Prison Architect or Sim Tycoon games, you will instantly understand the appeal of this top down build sim.
Check out the trailer:
You can get this in our SILVER Package.
---
Our gaming offers bundled in with our packages
Check out our entire list of new games added and available this month. Remember you can choose two silver games for the gold option instead of just one gold game.
All these games are updated, restocked but are still first come, first served basis!
Gold (4 Month):
Sword of the Necromancer
Space Engineers
Life is Strange 2 Complete Season
Phoenix Point
Kerbal Space Program (Complete Edition)
Children of Morta
Barotrauma
Surviving Mars
XCOM 2
Temtem
Borderlands 2 (GOTY)
Warhammer: Vermintide 2
Pillars of Eternity II: Deadfire
Curse of the Dead Gods
No Man's Sky
Monster Hunter: World
Playstation Plus PSN $20 USD Gift Card - USA
Rocket League
Darkest Dungeon
Imperator: Rome
Car Mechanic Simulator 2018
SpellForce 3
Cossacks 3 Complete Experience
Post Scriptum (uncut)
War for the Overworld
Tyranny (Overlord Edition)
Sniper: Ghost Warrior Trilogy
Jurassic World Evolution
BattleTech
We Happy Few
Nintendo eShop $20 USD Gift Card - USA
Xbox Live $20 USD Gift Card - USA
Civilization 6: Rise and Fall
Steam $20 USD Gift Card - USA
Agony
Prison Architect
Planet Coaster
Kerbal Space Program
Assassin's Creed: Syndicate
Assassins Creed: Unity
Star Wars: Battlefront II
Stardew Valley
Monster Hunter: World
Total War: Rome 2 (Spartan Edition)
Grim Dawn
Fallout 4
A Way Out
Battlefield 5
Tom Clancy's Ghost Recon: Wildlands
Bannermen
NiOh: Complete Edition
Baldurs Gate II (Enhanced Edition)
XCOM 2
Pillars of Eternity II: Deadfire
Frostpunk
Tom Clancy's Rainbow Six: Siege
Grand Theft Auto V GTA
Diablo 3
Silver (2 Month):
Volta-XM
Tiny Rails
Superliminal
Elite Dangerous
Game Dev Studio
Two Brothers
Tannenberg
Jurassic World Evolution (Deluxe Edition)
Rogues Like Us
Strange Brigade
Sunset Overdrive
Spelunky
Tales of Monkey Island Complete Pack
Brothers: A Tale of Two Sons
STAR WARS™ Jedi Knight Collection
Battlefield 1
Bioshock Infinite
The Sims 4
Age of Empires II: Definitive Edition
Fell Seal: Arbiter's Mark
Ori and the Blind Forest Definitive Edition
The Elder Scrolls V: Skyrim
XCOM: Enemy Unknown
Ziggurat
Jurassic World Evolution
Darkest Dungeon
Plague Inc: Evolved
Kingdom: New Lands
Satellite Reign
Xbox Live $10 USD Gift Card - USA
XCOM: Enemy Unknown (Complete Edition)
Empire: Total War Collection
Human: Fall Flat
Legends of Eisenwald
Victor Vran
Orcs Must Die!
Infested Planet
Magicka
Waking Mars
Absolver
Book of Demons
ABZU
Beat Cop
Starbound (incl. Early Access)
Homeworld Remastered Collection
Playstation Plus PSN $10 USD Gift Card - USA
Dead Island: Riptide
Beholder
Beholder 2
A Fistful of Gun
Blitzkrieg 3 (Deluxe Edition)
L.A. Noire (Complete Edition)
F.E.A.R. (Platinum Edition)
>observer_
The Bard's Tale: Remastered and Resnarkled
Commandos Pack
Max Payne 3
Metal Gear Solid V: The Phantom Pain
Killing Floor 2
Hotline Miami 2: Wrong Number
Kingdoms of Amalur: Reckoning
StarDrive 2
Party Hard
Recruits
Sonic Generations
Dungeon of the Endless (Pixel Edition)
Poly Bridge
Stellaris
SUPERHOT
Wolfenstein II: The New Colossus (uncut)
Plague Inc: Evolved
Ashes of the Singularity
Warcraft 3 (Gold Edition inc. The Frozen Throne)
Dishonored
Check in weekly as we update games available, and remember first come, first served.
Gamers deserve happiness, the quest for love is always the longest, but the sweetest victory of all and we wanted to extend our hand and offer something for you to do together.
Stay tuned for future competitions or promotions and of course our huge new update which will upgrade our platform across the board.
Happy Gaming and any feedback or suggestions do send contact us!